Maria GUEDEZ: "I'm Very Pleased, Yet Not Satisfied"
Personalities
20 November 2019
Anton Orlov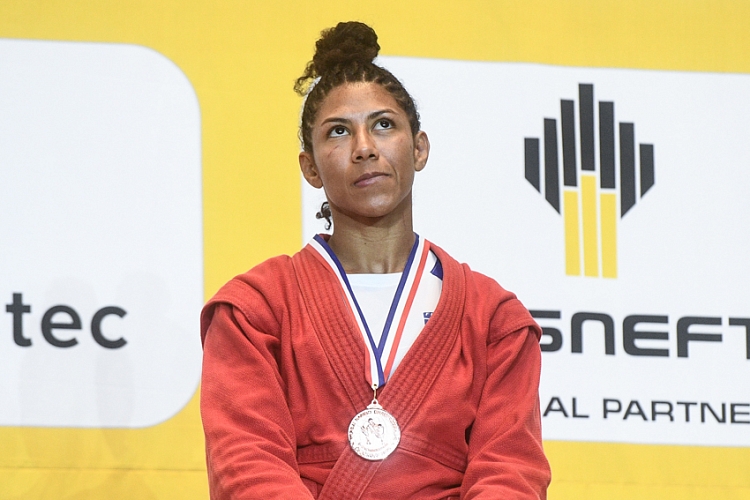 The 2015 World SAMBO Champion, Maria Guedez, who performs for the Venezuelan national team, became the bronze medalist of the 2019 World Championships in Korean Cheongju. In her interview to the FIAS website, she shared her attitude to such a result, what tournaments she plans to perform at in the near future, as well as who usually wins in their sparring matches with her younger sister.
– Maria, at the recently held World SAMBO Championships you won a bronze medal. Are you satisfied with your result?
– I'm very pleased, yet not satisfied.
– But judging by your mood, everything is fine, right?
– I feel good because I've hit the medal stand of the World Championships. I was preparing for a very long time, working hard to win a gold medal. Instead, I received a bronze one, but it's still a medal.
–What was the most difficult fight on your way to the bronze?
– Of course, the one that I lost to the athlete from Belarus. Our fight turned out to be intense and fairly equal. The score of 2:3 speaks for itself.
– What kept you from winning?
– At the beginning of the bout, my opponent managed to quickly score points. After that she turned totally defensive. I just couldn't do anything, it was hard to apply any technique at all. I managed to score points due to warnings only.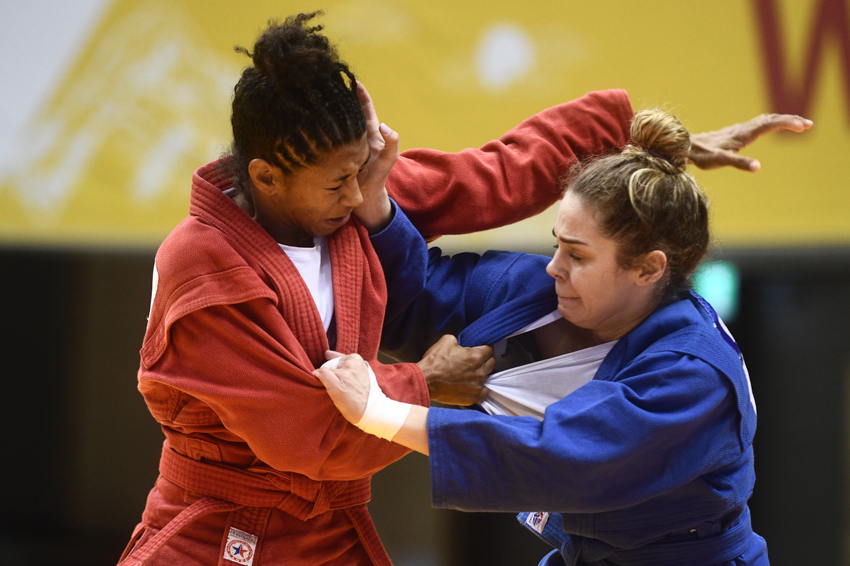 – In the football speak, your opponent put the "bus" in front of the gate?
– Yes, you can put it this way, she closed in completely, put a huge bus in front of her and threw away the keys. Thus she was just saving her points.
– This World Championships in Korea has already become history. What's next? What are your plans for the future?
– I will continue to train in France where I have been living in recent years. I want to improve my skills and prepare for the next tournament that will be held in March, the "Kharlampiev Memorial" World Cup in Moscow.
– Your younger sister performed at the World Youth Championships. Is her desire to do SAMBO waning or not, after a not-so-successful result shown at the tournament?
– Of course, she was upset, as she was counting on a completely different outcome. She trained a lot to win the medal of the World SAMBO Championships, and now she is in France, actively training with us and willing to continue her career in sports. She is also going to take part in the "Kharlampiev Memorial" World Cup and probably even in the next World SAMBO Championships among adults.
– But if your sister participates in your weight category, will you go easy on her?
– Then we'll have to take turns: she will perform in one tournament, and I in another (laughs).
In fact, if this ever happens, we will fight to the end, and let the mat decide which of us is better. Be that as it may, it all depends on what decision the national SAMBO Federation of Venezuela makes.
– When you train together, who wins?
– Me, at the moment (laughs). She is still a young girl, after all, younger than me, so she has not yet found her best shape. Nonetheless, our results are very close now - 3: 0 or 4: 1. And these are tenacious fights.