Marlen ZHANGABYL: "Anti-doping knowledge is absolutely essential today"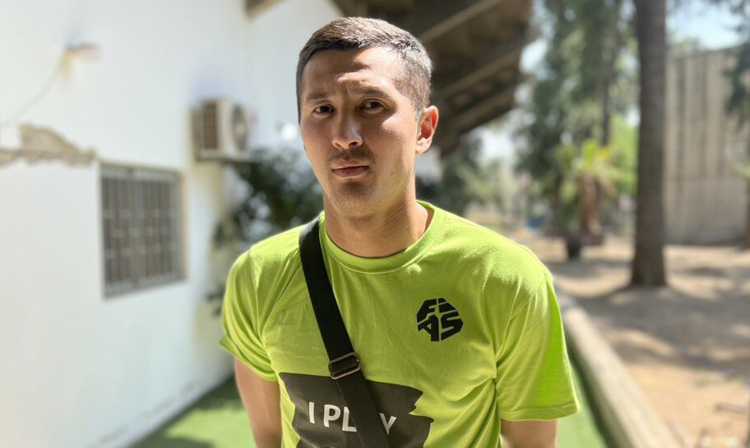 Kazakh sambist Marlen Zhangabyl competed in the weight category up to 79 kg in Sports SAMBO at the Asian SAMBO Championships in Lebanon. During the tournament, he took part in an information and educational anti-doping testing organized by FIAS jointly with the Lebanese Anti-Doping Committee. After a successful pass, Marlen shared his impressions with the FIAS website.
Congratulations on your successful passing the testing! Why did you decide to test your knowledge of anti-doping rules?
– I saw how other athletes take tests, and I also decided to try my hand. This topic is close and understandable to me not only as an athlete, but also as a teacher of the physical education department of Karaganda Buketov University.
What was your result?
– 10 correct answers to 10 questions.
Are the questions easy?
– The questions were about knowledge and logic: about preparation for competitions, the behavior of athletes after them, the rules for passing doping control and taking samples, and, of course, about knowledge of permitted and prohibited drugs.
Have you refreshed your knowledge now or did you already know everything?
– Both. This knowledge is really very important, because the requirements are constantly changing, they need to be updated, all the time to keep abreast. In the 21st century, this is absolutely necessary.
To what extent doping problem, in your opinion, is acute in world sport today?
– In my opinion, it is quite sharp topic, including due to ignorance. I am familiar with several Kazakh weightlifters who won the Olympic Games, but later lost their medals as a result of anti-doping control. Often this happens precisely because of the lack of awareness of athletes and coaches, since in a number of countries certain illegal drugs are allowed. Therefore, anti-doping knowledge is absolutely necessary today, it protects athletes and allows them not to make mistakes.