The 'Victory' International youth tournament took place in Saint Petersburg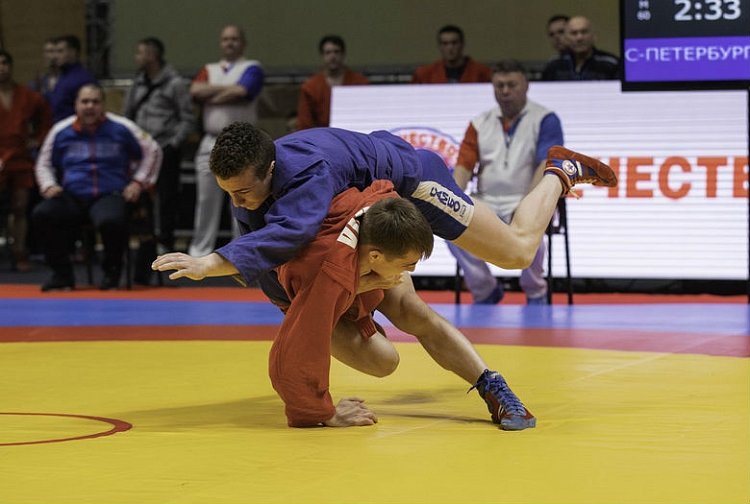 About 300 sambists from Israel, Belarus, hero cities, cities of military glory and federal districts of Russia arrived in Saint Petersburg on the eve of May 9, the Victory Day celebrated in many countries.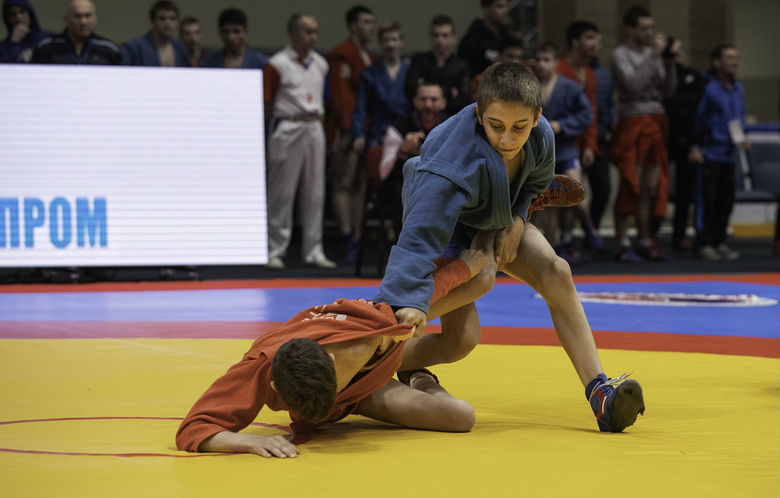 The 'Victory' International youth sambo tournament is a landmark event in the sports world. There are no famous and honored fighters among the competitors, and there are no crowds of fans queuing up to get the champions' autograph... But nevertheless the athletes who won the medals and cups of this youth competition consider them as the most honorary and valuable prizes, no matter how many top-class trophies they are going to win in future.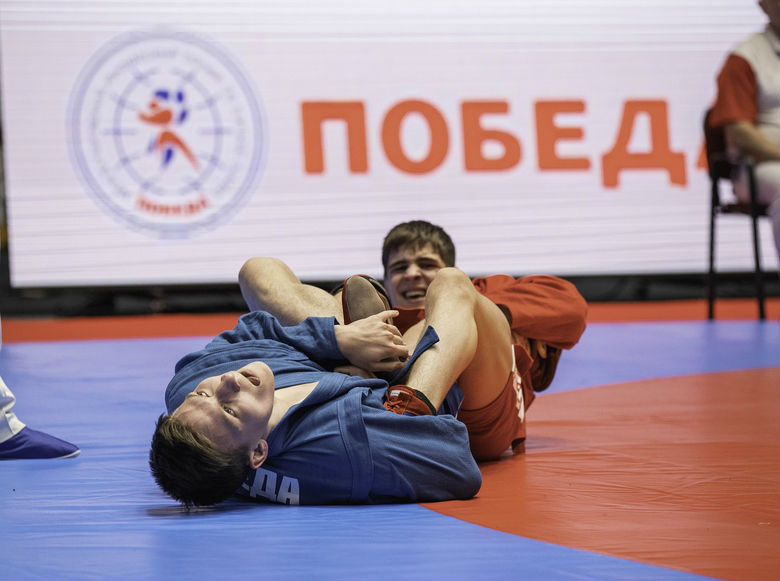 For several years now, in May, on the eve of the Victory Day, Saint Petersburg hosts sambists from various countries, young athletes aged 15-16, who strive to win their first sport prizes.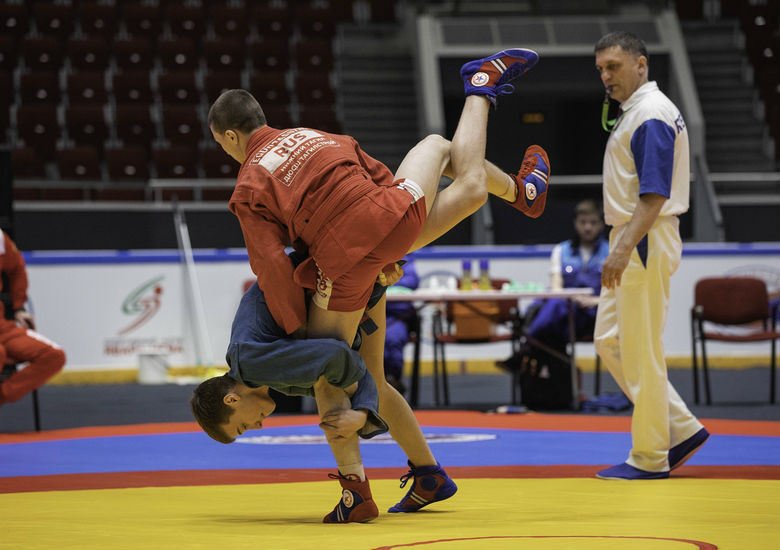 The 'Victory' tournament is a team competition, which means that athletes participate in line fights. The kids are filled with emotions; they support each other and fight, understanding their responsibility for their common success. And in this case the joy of victory is ten times stronger, since ten is the number of sambists in each team.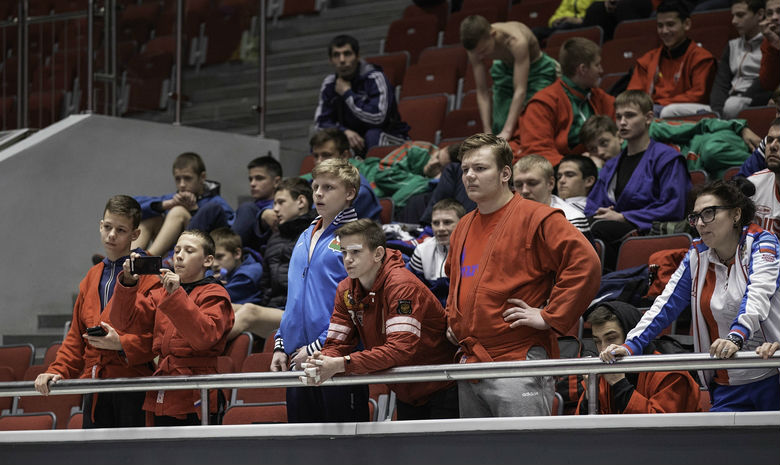 This year SAMBO athletes from Moscow were the best among hero cities, while the silver medals went to the team from Smolensk. Hero cities of Novorossiysk and Saint Petersburg shared third place.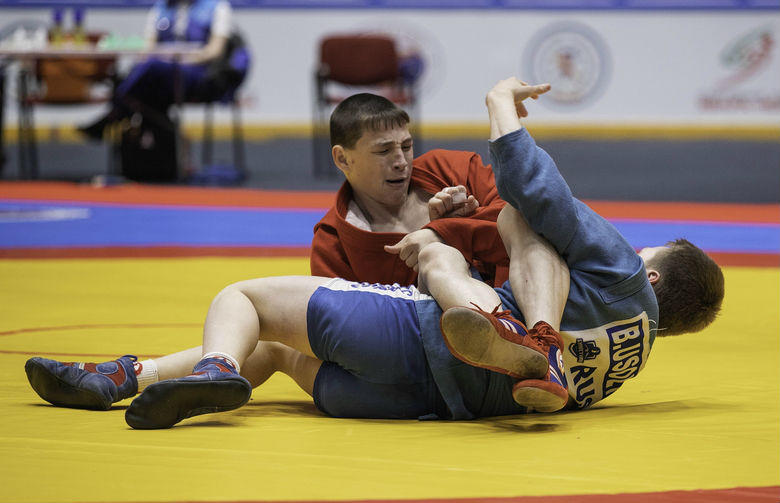 In the event among teams from Russian federal districts the competition level was quite as high. Here, the team of the Central Federal district reapproved their leadership. Second place was taken by the North Caucasian Federal District. The honorary third prize went to the teams of the Southern and Volga Federal districts.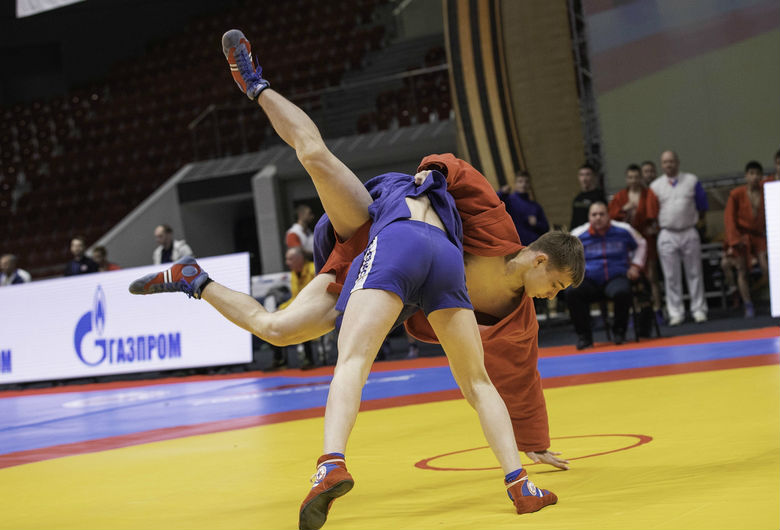 In the event among teams from the cities of military glory the team of Mozhaysk city was victorious, while the silver medals went to sambists from Rostov-on-Don. The third place was taken by Vladikavkaz and Anapa.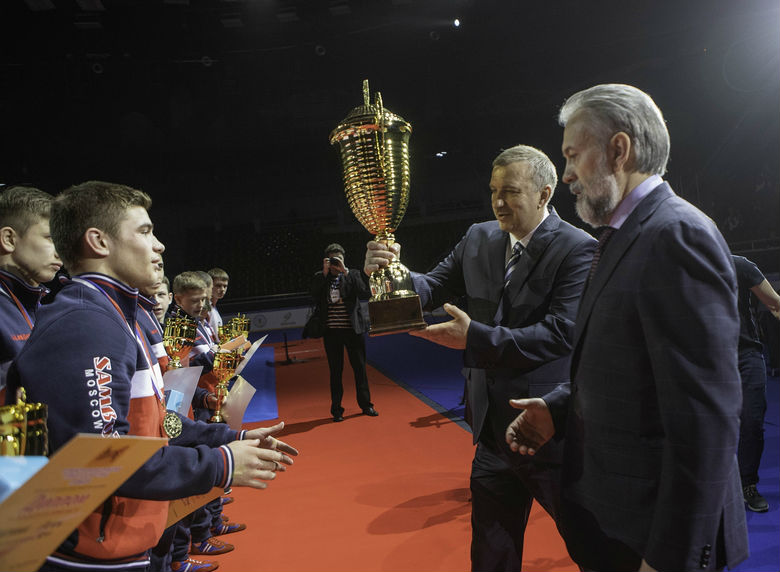 The climax of the competition was the grand final fight between the teams from Moscow and the Central Federal district. The final score of the tough struggle was 5:5, and the Moscow team won 15:14 on points.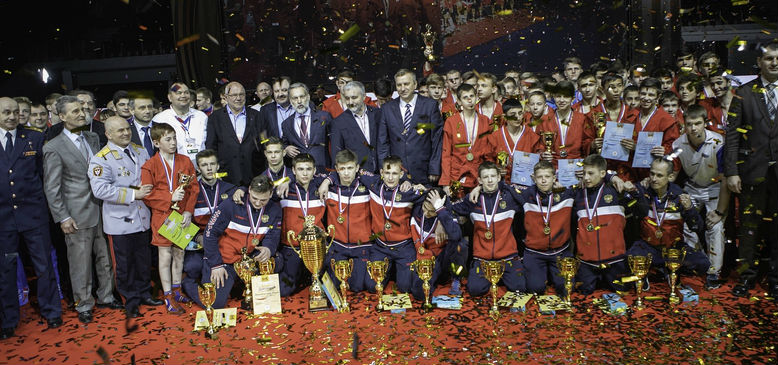 Source: eurosambo.com
Photo: Boris Bukhtiyarov