Mikhail Mokhnatkin: "It's become psychologically easier for me to perform in SAMBO tournaments"
Personalities
12 November 2016
Sergei Grishin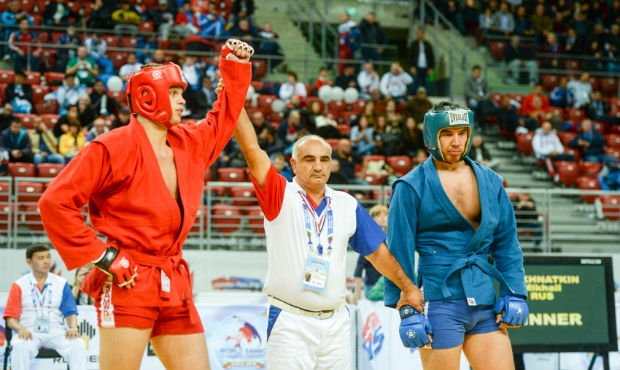 The Russian Mikhail Mokhnatkin has won in the weight category of up to 100 kg in combat sambo. After consistently winning all the preliminary fights, he assured a victory for himself in the final one. In an interview to the FIAS Mikhail told about how he prepares for the fights, what movie he had watched before the start of the tournament and why performing of SAMBO wrestlers in MMA bouts is a good thing.
"I am glad to finally have managed to win gold in the World SAMBO Championships. In the finals all went according to plan: at the beginning, a bit of reconnaissance, and then, pure hard work. On the eve of the battle I did nothing in particular. As usual, was watching movies on the laptop, this time it was "The Best Day" – and this is exactly how it turned out to be".
To the World Championships Mikhail came with his wife, a multiple world champion in SAMBO Marina Mokhnatkina.
"For Marina my presence nearby is crucial, it helps her to calm down, to prepare for a fight. And I always prefer to prepare solo, and this is what I did today, and Marina meanwhile worked by her individual program", explained the champion.
For Mokhnatkin, thanks to the experience of performing in mixed martial arts, it's psychologically easier to fight in SAMBO tournaments.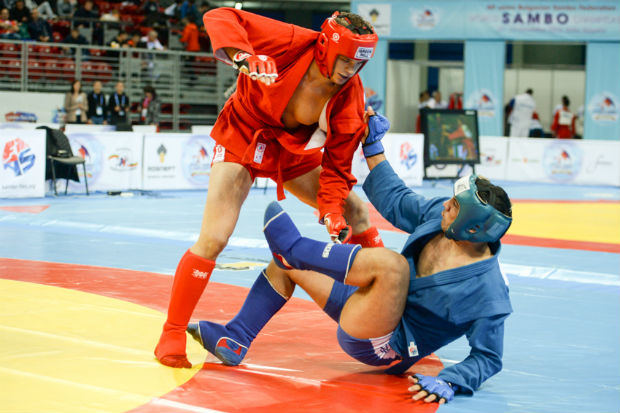 "Still, psychologically SAMBO tournaments are harder because the competition for the day can include 4-5 bouts and take a lot of energy. In addition, in the MMA fights you have to prepare for only one bout. And in SAMBO, you have to prepare equally well for each new rival. If you don't, then all can go not as well as planned", said the athlete.
According to him, performing of SAMBO wrestlers in MMA is a good advertisement for our sport.
"Each our victory helps to strengthen the image of SAMBO as a sport through which you can become a champion. In fact, if a SAMBO wrestler wins in other sports it's a good example proving that SAMBO is the best sport. And Fedor Emelianenko is the best proof", said Mikhail Mokhnatkin.