Mohammed Al Hassani: "I could not hold back tears on the podium"
Personalities
29 May 2016
Sergei Grishin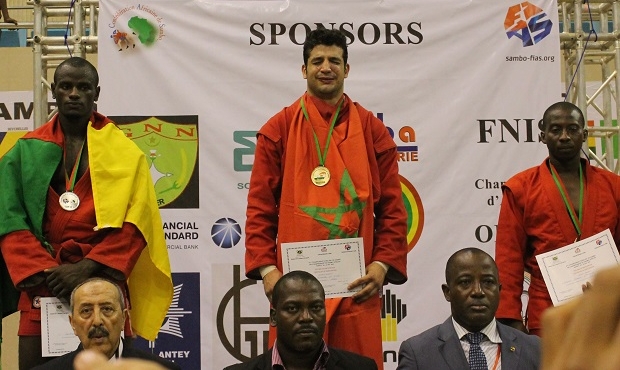 The champion of Africa in 2016 in the combat sambo section in the weight category of up to 82 kg became the athlete from Morocco Mohammed Al Hassani. The courageous athlete who managed to win the finals in spite of himself broke down in tears on the podium during the execution of the national anthem of his country. About his emotions, what helps him to never give up and his work as a bartender, Mohammed told the FIAS's website.
"When I heard the national anthem of Morocco, I immediately thought of my parents and my country. I was so moved that I could not hold back tears on the podium," - shared the African champion in sambo.
El Hassani said that the whole day for him had been difficult, but the finals turned out to be particularly hard.
"I missed a lot of punches as you can see on my face. In difficult situations I always think about my parents, and these thoughts pushed me forward, didn't let me give up. Plus in Niger we have a strong support group including coaches and teammates with whom we always cheer for each other", - said the Moroccan athlete.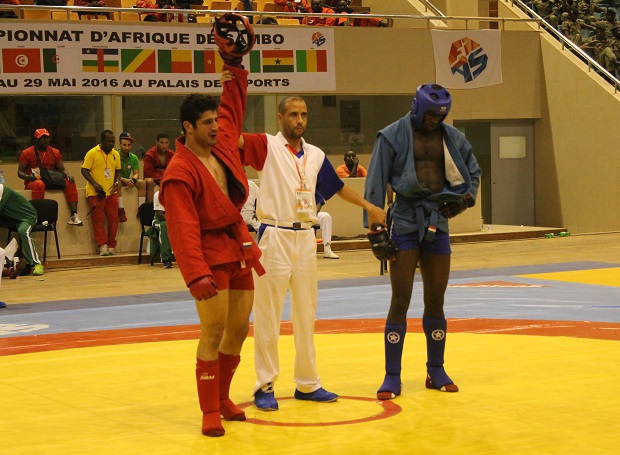 ​
At the warm-up before the competition Mohammed deftly managed with a bottle of water, juggling it professionally and attracting attention to his person.
"As many of you already know, I work as a bartender. In my profession I have never had to apply the techniques of sambo, I try to distinguish between work and sport. In the bar it's necessary to control things in other ways, only bottles fly in my hands there, - said El Hassani. - After the championship I will bring my medal to the bar to show the boss. He often jokes about my passion for sambo but in reality always roots for me, wishes me victory and cheers for me. I want to show him why I devote so much time to training".