Website of London President's Sambo Cup Launched
Mass media
30 June 2014
Sergei Grishin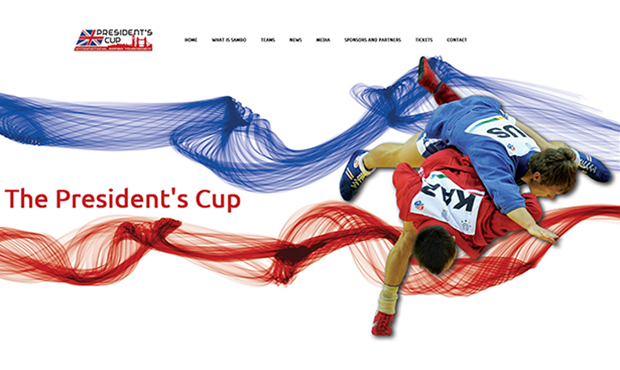 The London President's Sambo Cup is held on September 27, however, people not only in Great Britain but also in many countries of Europe and the world are really interested in the tournament. The tournament organising committee has decided to help all Sambo fans, who are looking for information about the upcoming event. The official website of the 2014 London President's Sambo Cup was launched a few days ago.
On the project's website you can find up-to-date information about the upcoming tournament, learn about the membership of the national teams that will participate in the competition, and even buy tickets to see all the fights in the Bluewater Mall. Information on the surprises for the audience and guests of the tournament, as well as precise membership of the teams and detailed information about all Sambo athletes can be found at www.presidentscup.co.uk
The prestigious tournament is arranged by the Organising Committee consisting of many persons well known in Great Britain, including Honourary President of the Commonwealth Sambo Association Lord Simon Reading, Chairman of the Board of Trustees of the Commonwealth Michael Parker, and President of the British Sambo Federation Martin Clarke.