Nikita Kletskov: the second gold was harder to win than the first one
Personalities
12 November 2016
Sergei Grishin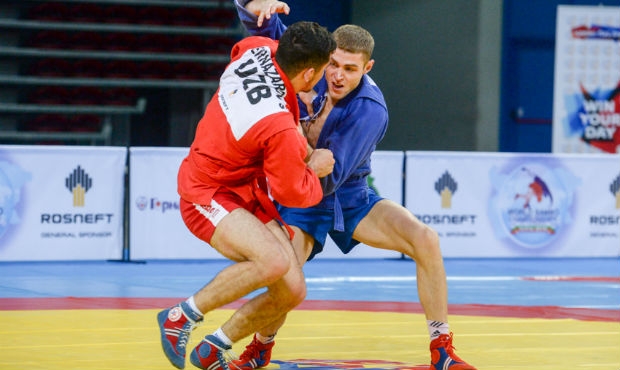 A continuous deja vu happened in the World SAMBO Championships finals in Sofia to the Russian wrestler Nikita Kletskov. Like a year ago, in the final bout of the weight category of up to 68 kg he met with the Azerbaijani Emil Hasanov, and again emerged victorious from this duel, thus becoming double world champion in SAMBO. In an interview to the FIAS he said that the second World Championships gold was harder to get than the first one. He also shared with us who closely monitors all his execution techniques and strictly reproaches him if these techniques are not perfect.
"As we expected, Hasanov began aggressively trying to take advantage instantly. My job was to endure those first 1,5 minutes. Everything turned out well, this is the second gold in my career, emotions are overflowing, but I want to note that this victory belongs to our whole school "Sambo-70". It was harder for me than the first one as the preparation was emotionally difficult, I worried a lot".
The athlete was preoccupied because he knew that the broadcast was watched by his students.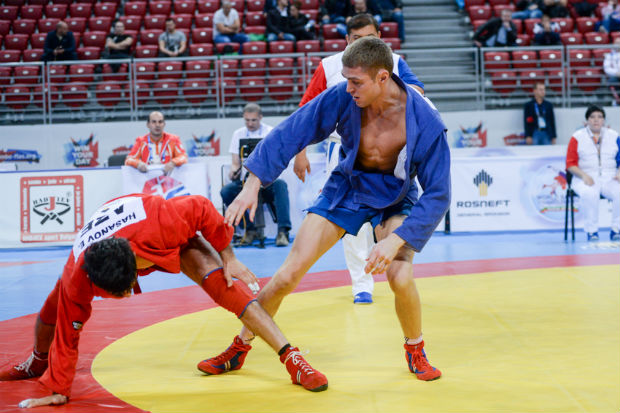 "In the "Sambo-70" I train the children of the fifth and sixth grades, we, the coaches, try to be an example for them. Remembering last year I know they watch the broadcast and root for me. On the one hand, it inspires me, on the other hand, it's a great responsibility", said the athlete.
His pupils bombard him with questions after the competitions.
"Often they are interested why some of my techniques are different from what I teach them. Then I have to explain that in an emergency situation, when victory is at stake, you can slightly deviate from the rules of the book", said Kletskov.