New Year Address of the FIAS President Vasily Shestakov
President
22 December 2017
Aleksandr Solomahin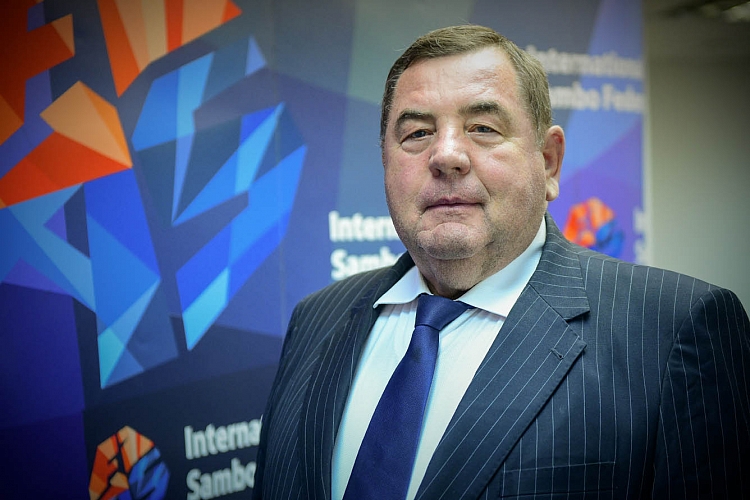 Dear Colleagues and Friends!
The New 2018 Year is already knocking at the door. The year 2017 was full of spectacular events, emotions and impressions. Back in 2017, we all have succeeded in doing many great things.
Together with continental and national federations, we managed to carry out SAMBO championships in Europe, Asia, Africa, and Pan-America, prestigious tournaments in Great Britain, Serbia, and Republic of Korea, to take part in a series of multisport competitions and to successfully conduct the World Championships in Sochi that had gathered athletes from 90 countries, thus setting a new record in the history of the world SAMBO.
New significant milestones are participation of SAMBO for the first time in history in the 2017 Asian Indoor and Martial Arts Games that have been held in Ashgabat, Turkmenistan and inclusion of SAMBO into the program of Asian and Central American Games both analogous to Olympic Games on continental scale. This is a definite success and a great step forward, towards Olympic recognition.
At present, our sport is rapidly developing in 120 countries all over the globe. Only this year our SAMBO family embraced two new members, federations of Costa Rica and Uruguay, and federation of Hong Kong was granted an official status of a candidate member. Today, more than 50 countries allocate funding for development of SAMBO, and more than 25 countries introduced SAMBO to the law enforcement units, armed forces, and intelligence services training, which is the best possible evidence of the growing popularity of our sport.
All these achievements, dear colleagues and friends, would have been impossible without energetic and diligent work of our national and continental federations and of course, without your support. Let me thank you for this and congratulate with the coming Christmas and New Year!
In the coming year, I wish you to succeed in everything that you have left unfinished as yet. Let every minute of the year 2018 bring something new and exciting into your life. And let it become a year of fabulous initiatives and stupendous success! Let your homes be blessed with happiness and love!
Merry Christmas and Happy New Year!
President of the International Sambo Federation V.B. Shestakov