News from the construction site: International SAMBO Center and Boxing Center in Luzhniki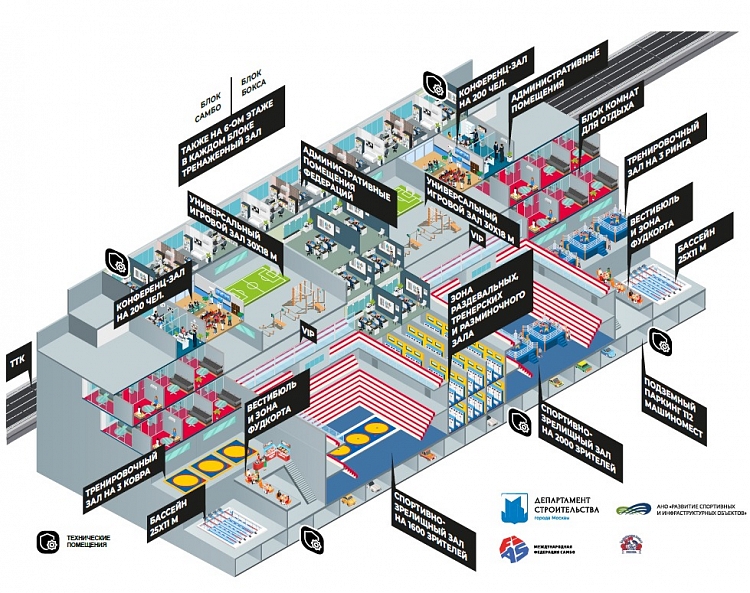 The FIAS TV group visited Luzhniki for the construction of the International SAMBO Center. In the video, you can see what the construction site looked like at the end of March.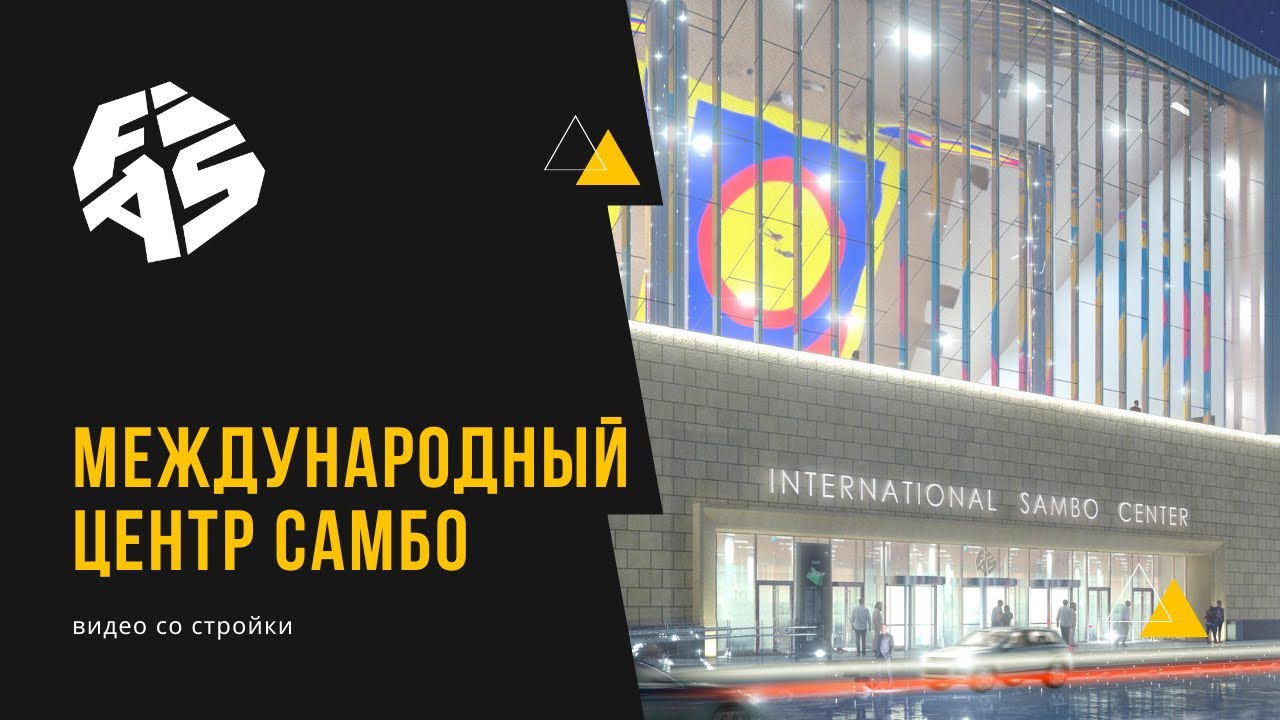 And now the installation of stained glass windows has begun in the International SAMBO Center, more than a thousand specialists are working on the site. This was stated to journalists by the Deputy Mayor of Moscow for Urban planning policy and construction Andrey Bochkarev
"The Martial Arts Palace has begun to take shape. The construction of monolithic structures is almost 80% complete and the installation of the unique stained glass facade has already begun. The glass will allow you to watch the training sessions and competitions directly from the street," Andrey Bochkarev said. Now the builders are installing engineering networks, working on water disposal and smoke ventilation systems, as well as installing water and power supply, heating and ventilation systems.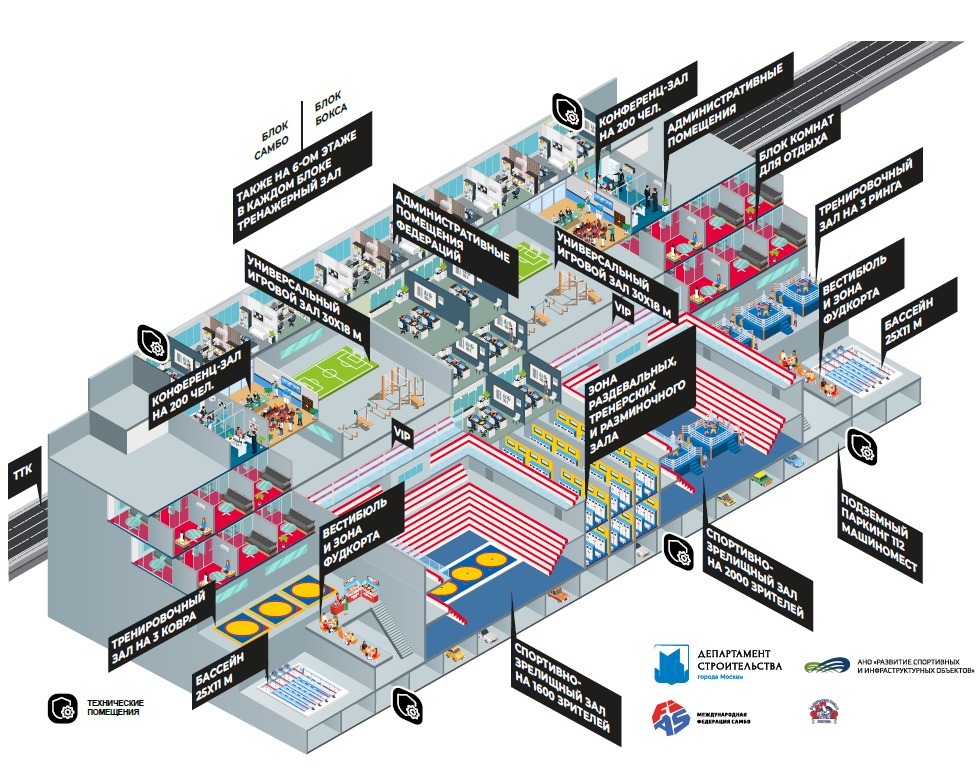 The construction of the International SAMBO Center and the Boxing Center on the territory of the Luzhniki Olympic Complex began last spring. The area of the 7-storey building with underground parking will be 45 thousand square meters. In preparation for the construction, the experience of constructing similar buildings in France, Japan, Bulgaria and other countries was studied.
Special attention was paid to the external appearance and design of the building when developing the project of the SAMBO and Boxing Centers. Visually, it can be divided into three volumes: the stylobate, sports and administrative zones. A unique feature of the complex will be a sloping mirror ceiling with an optical effect, which will allow to see what is happening inside the building from the street.