What winners of the President`s SAMBO Cup in London were talking about
Personalities
2 October 2017
Sergei Grishin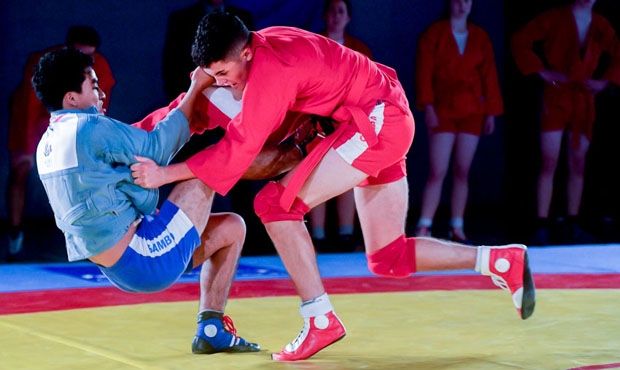 General sponsor of the President`s SAMBO Cup in London 2017 is Rosneft oil Company
Keron Bourne (Trinidad and Tobago), gold medallist, 62 kgs, Combat SAMBO:
- During the fight I gave it my all in order to win. Today I`ve won at the President`s Cup in London and I`ll do it again at the World Championships in Sochi!
Dmitry Levashev (Russia), gold medallist, 100 kgs, Combat SAMBO:
- The way to victory has been thorny. I dare say the preparations were even more difficult, than the tournament itself. The point is that when you win a tournament, it`s pretty much the result of hard training, as well as right attitude, mental approach and optimal daily schedule.
To tell the truth, this victory is very dear to me, it`s no exaggeration to say that I`ve been working all my life to achieve this goal eventually. There were certain moments, when I had to quit sport. But I`ve made a comeback and I`m here to stay.
Ryan Cottom (the UK), silver medallist in Sport SAMBO team event:
– I`ve failed to win the finals as my opponent proved to be stronger and better prepared. Of course it`s always unpleasant to lose, especially in London, my home city. In spite of my defeat, in the finals I did everything I could, I know it for sure.