Reflections of the Winners of the 1st Day of the International SAMBO Tournament in Kazakhstan
Personalities
2 December 2019
Aleksandr Solomahin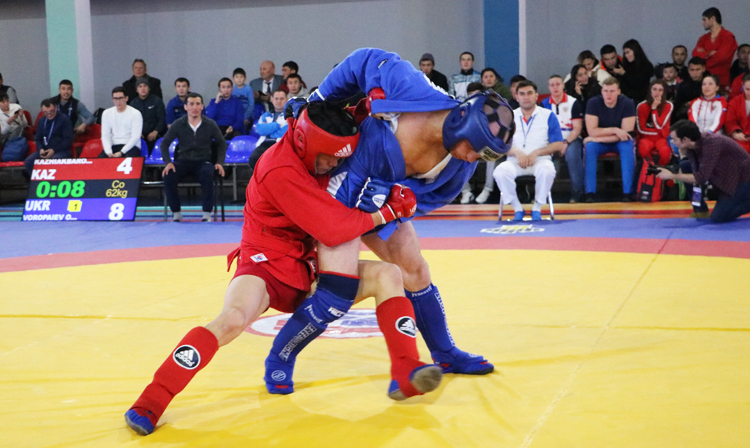 The International SAMBO tournament for the Prizes of the President of the Republic of Kazakhstan was held from November 30 to December 1 in the city of Nur-Sultan. Sambists from 13 countries competed for medals among women and men in sport SAMBO, as well as in combat SAMBO. The event was supported by the Rostec State Corporation and the "Russian Helicopters" Company. The medal winners of the tournament's first day share their emotions and impressions in their interviews to the FIAS website
Fuad MAMMADOV (Azerbaijan), a silver medal winner in the up to 62 kg weight category among men: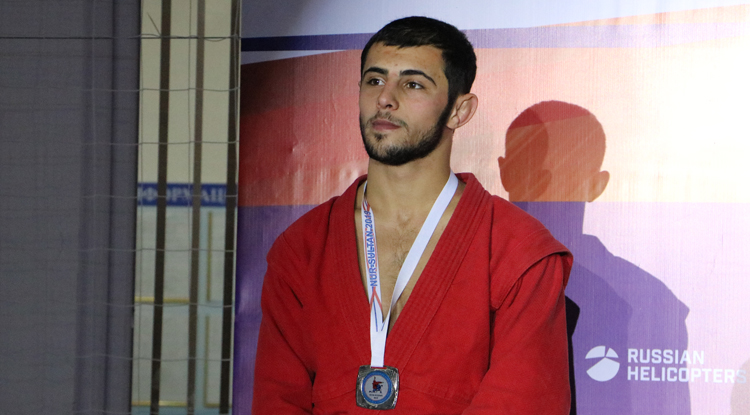 'I am glad that I've succeeded in winning the silver medal. I fell short of strength a bit, to compete for the gold. During the day I was having rather strenuous fights with strong opponents, so I ran out of energy even before the finals. Besides, it showed that I was performing not in my usual category of up to 57 kg, but in the heavier weight. I'd decided not to lose weight before the start of this tournament.'
Oleksandr VOROPAIEV (Ukraine), a gold medal winner in the up to 62 kg weight category in combat SAMBO: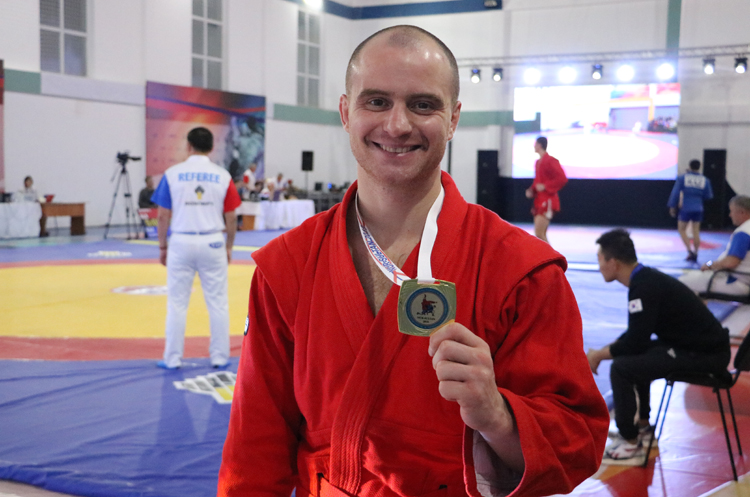 'Perhaps, it might have seemed to onlookers that this victory came easy to me. In fact, there's a lot of work and hard training behind this gold. Special thanks are due to all my coaches who had prepared me for this tournament and for all other competitions, at that. Thanks to my family for supporting me at all times, and praise the Lord for helping me.
As to my previous achievements, in 2018 I'd won the European Championships in Greece, and scored the silver at the 2018 World Championships in Bucharest. This year, in February, I got injured at the International Tournament for the Prizes of the President of Belarus and was recovering for almost the entire year. In early November, I went to the World Championships in Korea, but lost there - I had not yet managed to get in shape. And now I'm still trying to build up my strength. Still, I'm far from being a hundred percent ready, so I need to train a lot. I hope that by the time of the next tournament in Minsk I'll get in good shape, with further plans to take part in the European and World Championships.'
Siwon KIM (Republic of Korea), a silver medal winner in the up to 90 kg weight category among men: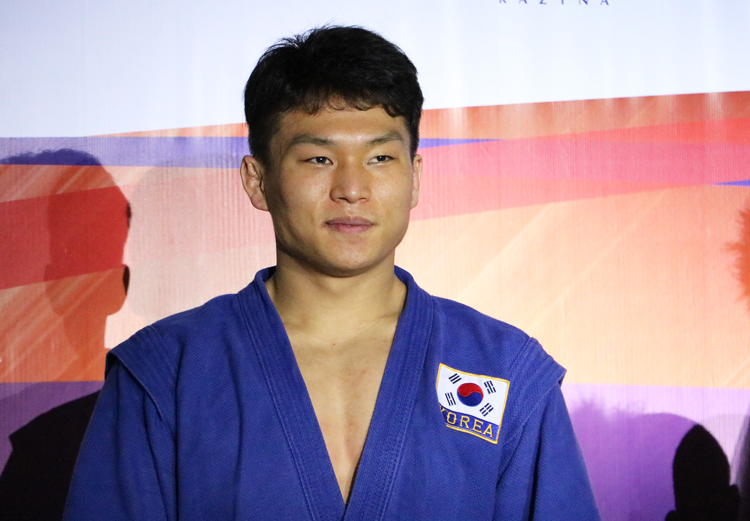 'I did a great job in the preliminaries and reached the finals. However, in the decisive fight, when my opponent caught me in submission hold, I was unwilling to give up - and eventually I got a trauma. This happens, next time I'll try to perform better. My injury is sort of mild, though, and I think that in the near future I will be able to start training. Earlier, I had succeeded to win the international tournament in Kyrgyzstan, but this time my challenger in the finals caught me by surprise.'
Besarioni BERULAVA (Georgia), a bronze medal winner in the up to 90 kg weight category among men: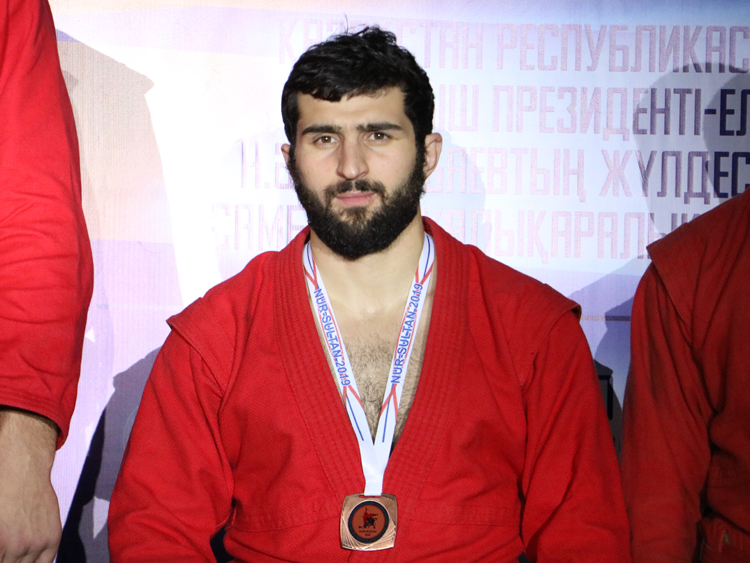 'Certainly, I was willing to achieve some better result. I think I didn't get any higher up the medal stand mainly because I was performing not in my regular weight category. Usually I compete in the up to 82 kg class, but here I've decided to try my strength at 90 kg. The fact is that soon we'll have the SAMBO Championships of Georgia, and I did not dare to lose weight for this tournament. I believe that third place in 90 kg is a fine result for me. Besides, I'd lost to the future champion, Ukrainian athlete Yaroslav Davydchuk. He's a young sambist, a very good one, and well trained, too.
I had a chance to get a feel of this weight category, and I realized that for me it was very pressing indeed. If I'm to move to a heavier weight class, I'll need to gain a lot. As you know, in a year the weight categories in SAMBO will change, and the closest one to me will be 88 kg. Therefore, I need to get ready to it, little by little.
Every year I take part in this tournament, the last time I had become a silver medalist. I enjoy these competitions; I especially remember the tournament in 2017 which was held at the highest thinkable level. All in all, I believe that at major international SAMBO tournaments, an average of about 20 athletes should fight in each weight category. I guess that once the number of weight categories decreases, everything will be just like that. The competition will increase, and SAMBO, I hope, will become an Olympic sport at last.'
Uladzislau SAYAPIN (Belarus), a silver medal winner in the up to 74 kg weight category among men: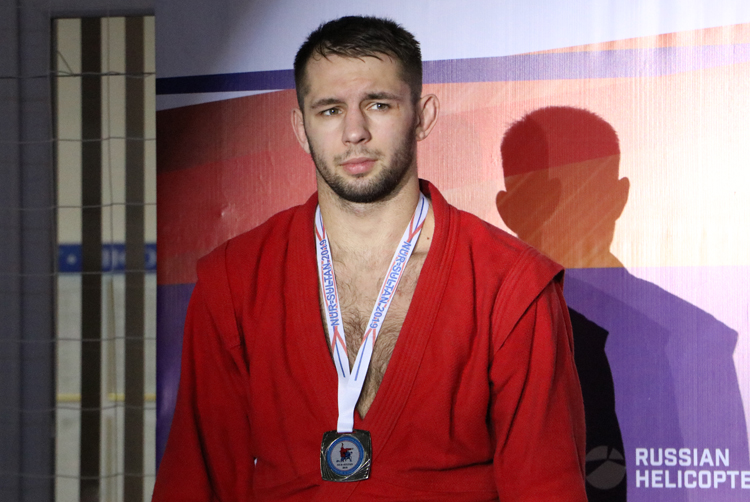 'All in all, I have fought fairly well at the tournament, especially considering the fact that my regular weight is 68 kg. In the finals, my coach prompted me a lot, yet we did not understand each other a little, so he did not get what he wanted. It can be put that I failed to follow his directions. My goal for the tournament was simple enough - to compete and "get into prizes". The first place would've been an ideal result, yet a silver medal can be hailed a success, as well. As such, I've fulfilled my minimum task. Now I will gear up for the International Tournament for the Prizes of the President of Belarus that will take place on my home grounds in Minsk in February. So far, these will be the main starts of the season, where I'm going to fight in the up to 68 kg weight class, and my participation in all other tournaments of the next year will be decided on the basis of my results there.'
Umar YANKOVSKIY (Kazakhstan), a gold medal winner in the up to 90 kg weight category in combat SAMBO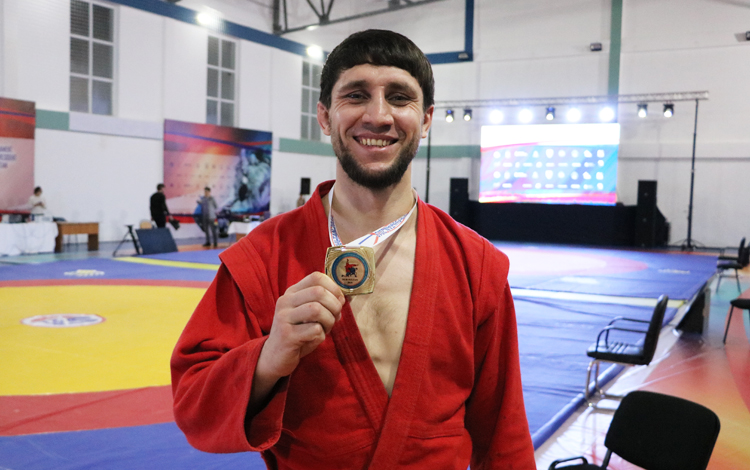 'The final fight proved to be quite easy, as compared to my semifinal match that was pretty tough. I'd already met with my contender in the finals of the Asian Championships and defeated him back then. He's got a very strong striking technique, of a decent level, and now, of course, he was longing to take revenge, but the victory turned out to be mine again, so to say. It is wrestling that empowers me when it comes to defeating such opponents. From the very start, I had a good training in sports SAMBO, and as soon as I improved my striking techniques, I perform with success.
Apart from combat SAMBO, I also participate in MMA tournaments. Recently I had a break as I underwent a surgical operation, but in the near future I will resume my professional career. And, of course, I'll keep on performing in combat SAMBO. First, I love this sport, and second, combat SAMBO helps me keep myself in good shape in between the professional fights. So that I could feel the fight, sense the distance and not lose the status of a fighter.'