Interviews with winners and medalists on the 1st day of the 2017 FIAS President's SAMBO Cup
Personalities
4 September 2017
Sergei Grishin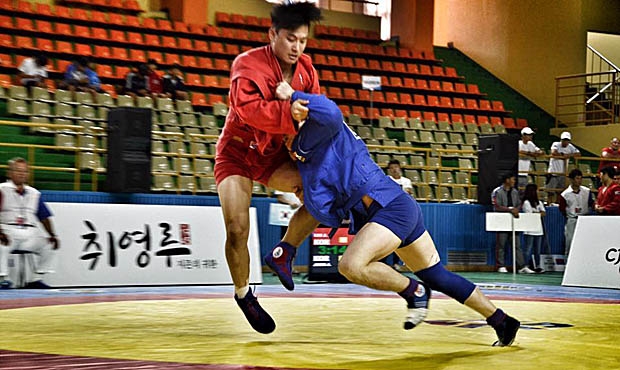 Chia-yi Lee (Taiwan), bronze medalist in the women's 56 kg weight category: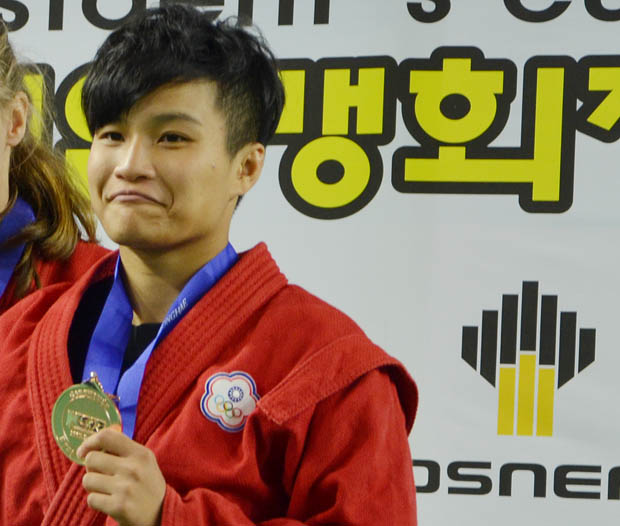 "I'm very pleased with the medal I won, and I appreciate that Taiwan is supporting me at this tournament. This isn't my first medal in SAMBO. Before this, I won a bronze at the Asian Championships in Uzbekistan, but my award today is just as valuable to me."
Taisei Higashi (Japan), bronze medalist in the men's 62 kg weight category: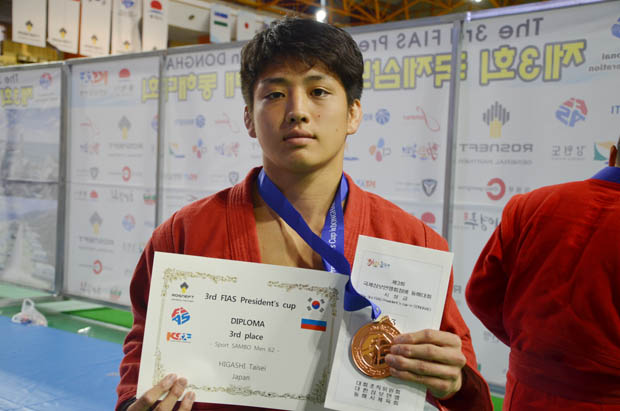 "To be honest, I compete less in SAMBO than in judo, and it wasn't easy for me to win this medal. There's a technique in judo with a leg clinch, which is my trademark, but it's not in SAMBO. This was the main difficulty for me, because after that it was hard for me to readjust. But it won't be an obstacle for me in the future. From now on, I'll be fighting in both judo and SAMBO."
Codrina Ionescu (Romania), bronze medalist in the women's 64 kg weight category: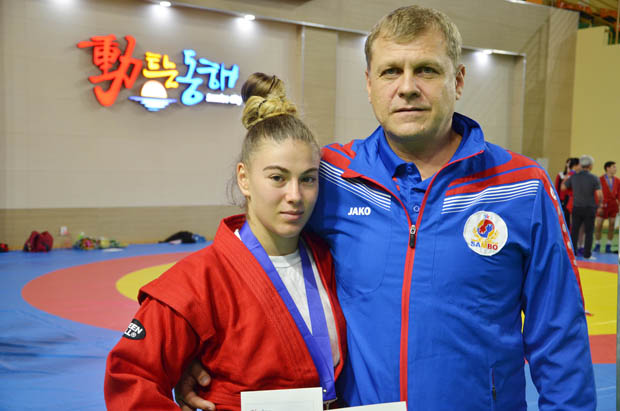 "A bronze medal at this tournament wasn't a real achievement for me. Like any athlete, I expected to reach the final and win a gold. The World Youth and Junior Championships are coming up a month from now in Serbia, where I plan to defend my former title of world youth champion. After that, I'll be training for the World Championships in Sochi.
Kyusang Yu (Korea), bronze medalist in the men's 82 kg weight category: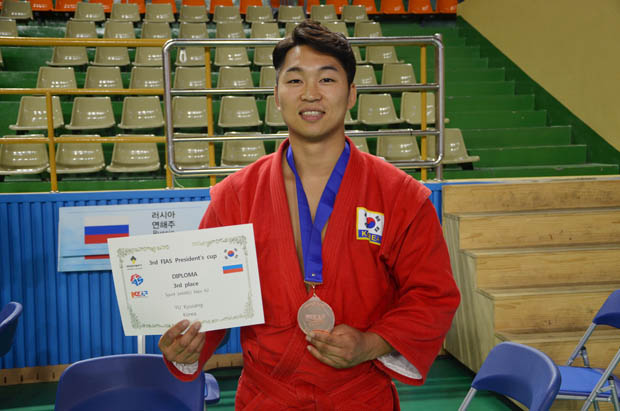 "I'm pleased with this win, because this is the first time I've competed in such a big tournament, where I have the honor to represent my country. Before this, I was involved in judo. I learned about SAMBO from my coach, who also used to practice SAMBO. He encouraged me to start practicing this sport, and now I'm very grateful to my coach for this. Even though I have a regular job in a large Korean car company and SAMBO is more of a hobby for me than a job right now, in the future I'll try to improve my skills and hope that SAMBO will become my profession."