The winner takes it all at the FIAS President SAMBO Cup in Korea
Competitions
26 August 2017
Sergei Grishin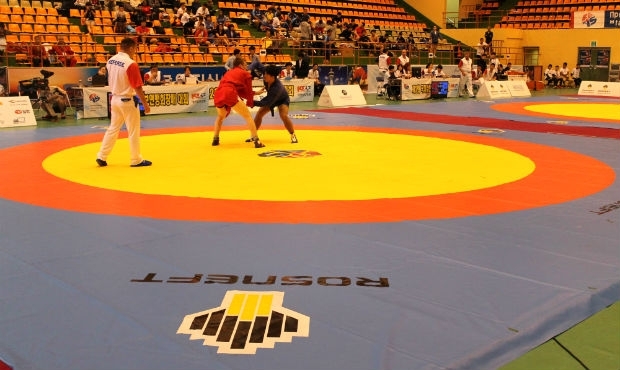 The 2017 FIAS President SAMBO Cup will be held in Korean Donhae from September 2 to September 3. According to the preliminary data, provided by the organizing committee, at the tournament there will be about 200 participants from 12 countries. The medals will be competed for both in sport and combat SAMBO among men and women. Winners and medalists will not only get prizes and relevant diplomas, but also money rewards from the organizing committee.
Within two days spectators of municipal arena of Donhae will watch sport SAMBO fights in 5 weight categories among men (57, 62, 74, 82, 90 kgs) and 3 weight categories among women (56, 60, 64 kgs) as well as combat SAMBO fights in 4 weight categories (57, 62, 68, 82 kgs). The organizing committee expects participants from India, Kazakhstan, Nepal, Malaysia, Mongolia, Russia, Romania, Tajikistan, Taiwan, Uzbekistan and Japan. Fans in the stands will, of course, cheer for their compatriots – SAMBO athletes from Korea.
"The winner takes it all" – says one of the songs by ABBA, it might seem like it was written about this particular tournament. In terms of the tournament policy, sportsmen, who take top places, will be awarded with diplomas and medals of relevant grades and money prizes: 500 US dollars for a gold medal, 300 US dollars for a silver medal and 100 US dollars for a bronze medal.
«Welcome to Donhae –the place where Korean morning begins". That was the slogan on the walls of SAMBO arena last year. The way the hosts are going to greet the FIAS President SAMBO Cup participants this year will be soon highlighted in the reports on our website and in live reports.