Knowing Sambo!
Кaleidoscope
14 January 2014
Sergei Grishin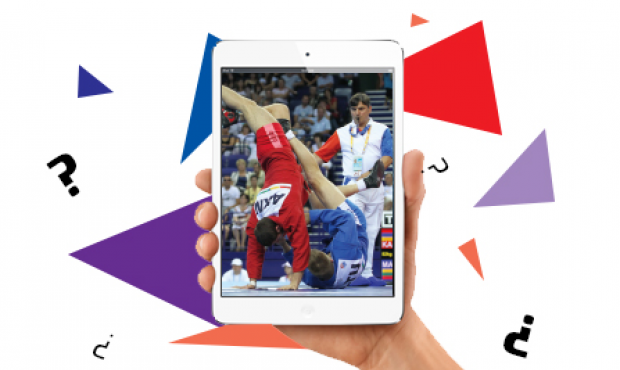 Results of the I know Sambo! FIAS quiz are known. For 12 New Year's Eve days you have been answering the video questions from two-time world sambo champion Yana Kostenko. The participants of the quiz had 24 hours for each question, and then another question was asked. One had to be both clever and fast. Today we are going to call the name of the one who did it better than others.
We remind you that the I know Sambo video quiz was launched on December 19, 2013, and the final movie was broadcast on December 31 at 12.00 Moscow time. A few hundred sambo fans made up their minds to participate in a video marathon of questions and answers, but only a few of them were able to continue the race. Someone thought the questions were too complicated (to tell the truth, the answers to almost all of them could be found on the FIAS website), others were too busy in the holiday rush and could not participate in the quiz every day. Anyway, as always, the strongest one won.
So, Odildzhon Ubaydullaev who had answered 11 questions of the quiz became our winner and owner of the main prize - ipad mini. If you carefully follow the news on our website, you probably remember this name. Indeed, this student from Penza has recently become the winner of the Watch Sambo and Get Prizes FIAS Contest which took place during the World Sambo Championship in St. Petersburg. At that time he showed visionary skills, having predicted the name of one of the winners of the tournament. Now Odildzhon demonstrated sambo erudition and perseverance.
The International Sambo Federation congratulates Odildzhon Ubaidullaev who has won the quiz and is sending him the prize - ipad mini. Well, we wish good luck in the future all those who failed to win this time. Contests from FIAS are still held! Follow the news on our website, communities on social networking websites and video channel on YouTube. And you will probably become the new winner and owner of great prizes!