A father has won a dinner with Fedor Emelianenko for his son
Кaleidoscope
16 November 2017
Aleksandr Solomahin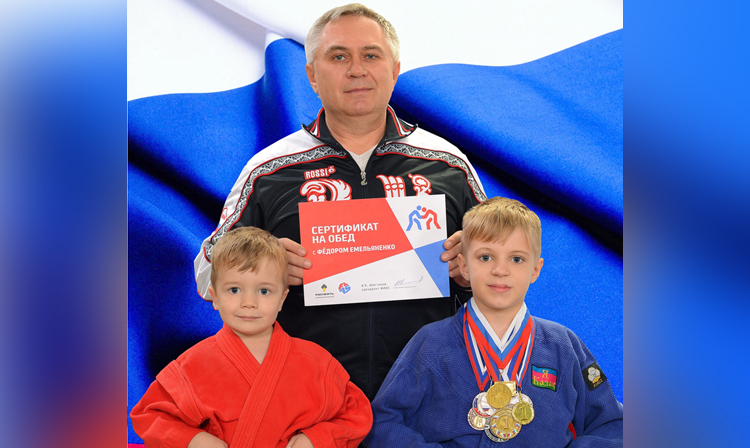 The World SAMBO Championships in Sochi have already gone down in history, yet its echoes can still be heard today. Fans in the stands of the Iceberg Skating Palace, as well as the viewers of online broadcast at FIAS website, most certainly remember the joint Rosneft and FIAS "Your Road To Championships" prize drawing event. On November 11, in conclusion of the second day of the Championships, two grand prizes were drawn at the venue: a dinner with Fedor Emelianenko and a SAMBO jacket with his autograph.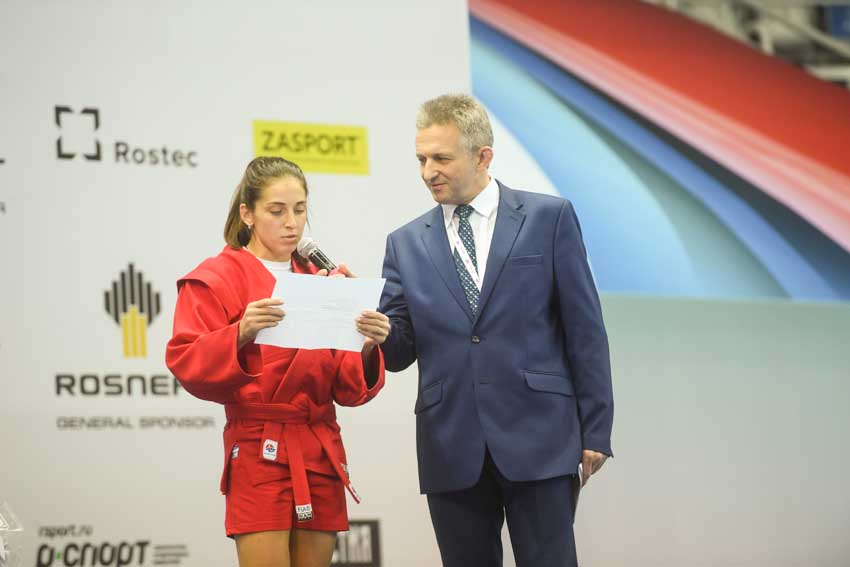 Anyone who had met the event conditions and submitted their forms while filling their cars at Rosneft petrol stations could've taken part in the drawing. First, a sports jacket with Fedor Emelianenko's autograph was drawn, and the owner's certificate went to Evgeniy Vladimirovitch Ivashchenko who was present in the stands and immediately received his congratulations and his prize.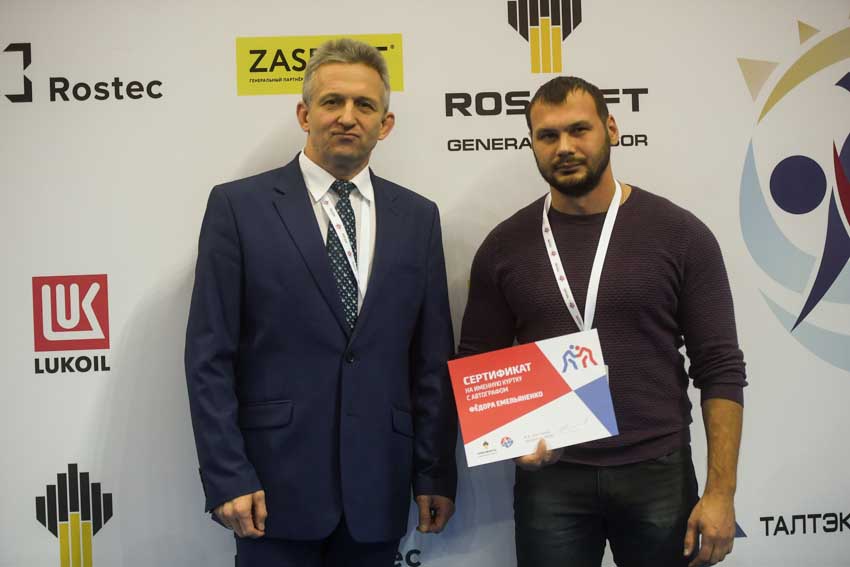 And a ticket for dinner with Fedor Emelianenko was drawn by Vladimir Maksimovitch Shevchuk. It happened so that he couldn't attend the tournament this day, and learnt that he had won the prize on TV. Later on FIAS representatives got in touch with him and congratulated the lucky man.
Vladimir Maksimovich told them he was an Interior Ministry's lieutenant colonel, a pensioner, and a combat veteran. At present Shevchuk is a deputy ataman of the Kuschevsky Area Cossack Society, a Cossack foreman. With his wife Natalya, they're raising three sons. Maksim is 10, and he`s been into SAMBO and judo for half of his life. Besides, he studies piano playing in the third grade of a musical school. So far, he's the area's champion in SAMBO and judo in the under 34 kg weight class. His five-year-old brother Gleb has been going in for SAMBO and judo for about a year. And by the looks of it, the youngest one, Saveliy, who will be one year old in December, would soon follow in his brothers' footsteps.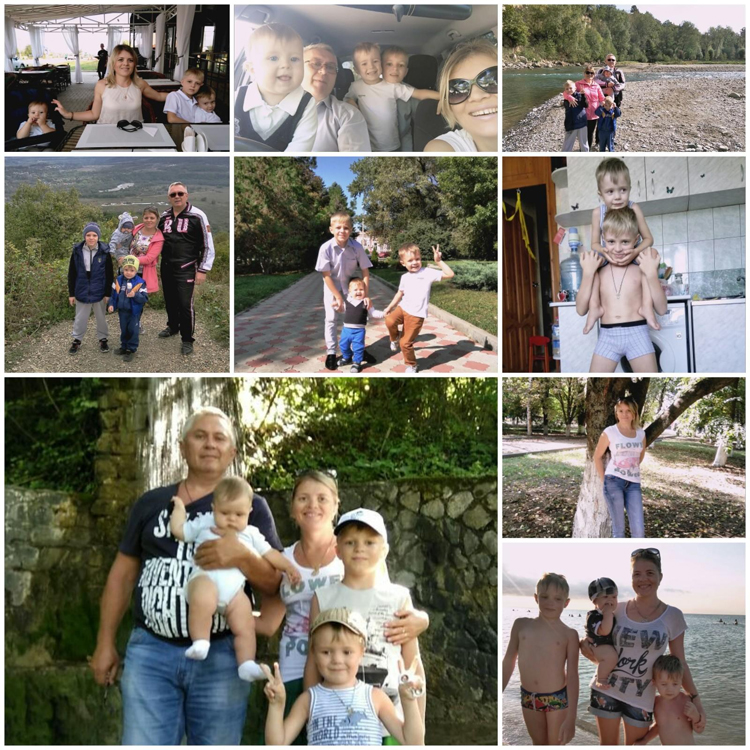 – I want my elder son to go and dine with Fedor, it was all done on his behalf. As I was filling in the form I thought that if I become the lucky one, if I draw the prize, then Maksim's most cherished dream would come true. I hope he meets Fedor and talks to him as soon as possible, I believe, they've got things to discuss, - noted Vladimir Maksimovitch.
Fedor Emelianenko`s dinner with Maksim Shevchuk will take place in the nearest time in Moscow. Let us recall, "Your Road To Championships" prize drawing event started on the 25th of October, at Rosneft filling stations. Apart from grand prizes, the participants could win the smaller prizes offered by the Rosneft Oil Company together with FIAS, such as a plaid, a mug, or a wind jacket with the Sochi Championships' emblems.
Video. Who won the dinner with Fedor Emelianenko at the World Sambo Championships in Sochi?