Pavel SELIVANOV: "When Life Trips Us Up, Our Task Is To Fall But Safely"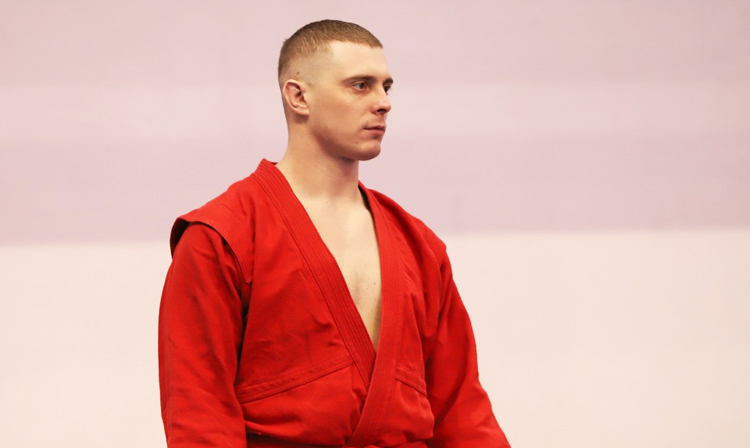 Russian sambist (SAMBO for the Blind) Pavel Selivanov was born on 21 June 1991 in Zaozerny, Krasnoyarsk Krai, Russia. He has won the silver and the bronze at the Championships of Russia among the Blind and Visually Impaired. Pavel shared his life story exclusively with the FIAS website.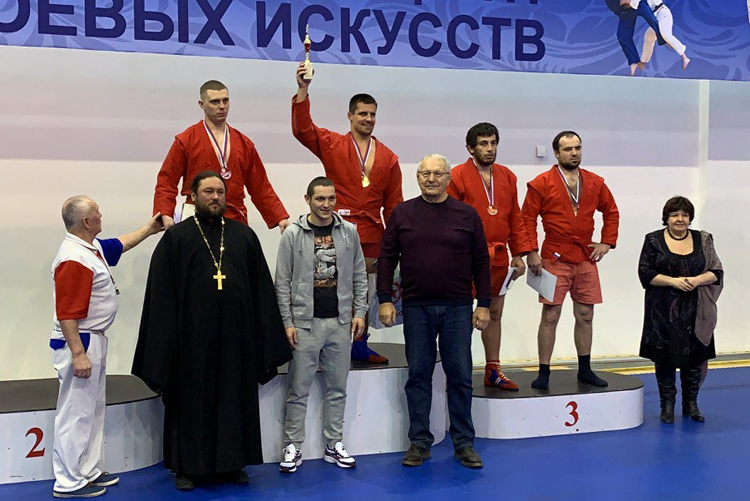 As early as in kindergarten, his parents noticed that the boy had sight issues. Since their town was rather small, they failed to immediately get a correct medical diagnosis. Instead, they were trying to treat him as they could. In his boyhood, Pavel was actively engaged in sports, tried himself in judo, and received a Junior Sportsman category in skiing. In Krasnoyarsk, he was diagnosed with a hereditary eye disease. Doctors said it was incurable, so they only offered to maintain his vision with injections. They said that over time his vision will only weaken.
But Paul did not lose heart: he graduated from a technical school with a degree in auto mechanics, got married, his son Denis was born. However, as he couldn't work in his specialty, he tried himself as a bank employee, doing a lot of computing, which was not easy. Over time, he learned the trade of massage therapist and moved with his family to Krasnoyarsk. In 2018, he received the first category of visual disability. Along with his family, Pavel is actively engaged in sports, skiing, ice skating, doing cross-country running with his son.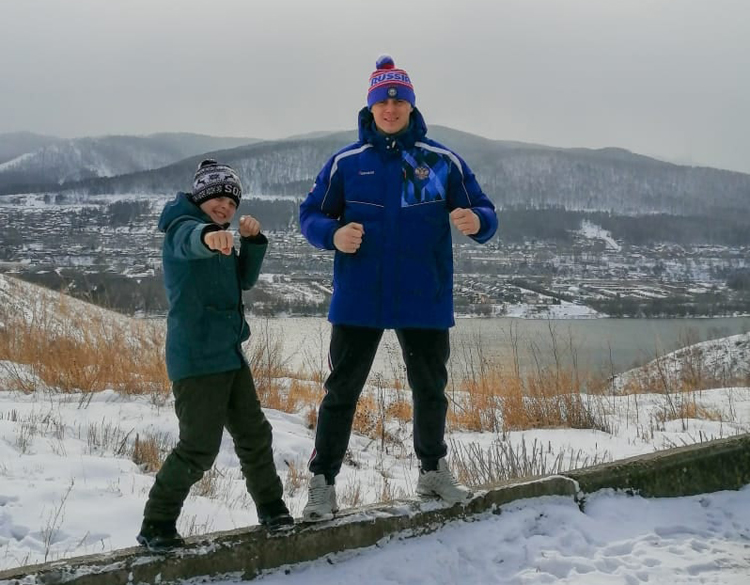 Paul tells how he has come to SAMBO:
'One night, I woke up and realized that I just needed to go to train at SAMBO club. By then I was totally unaware of competitions among the blind and visually impaired. I remember I could not sleep until morning. On the web, I found that there was a Mindiashvili Academy of Wrestling near my place. For a few days I doubted whether I should go there. But eventually I made my decision and did it. There I was warmly welcomed by both coaches and athletes.'
Over time, Paul found information online that the All-Russian SAMBO Federation was developing SAMBO for the blind and visually impaired.
'I contacted Roman Novikov, and he advised me to prepare for the 2018 Russian Championships. That's how it all began. Before my first Russian championships, I almost quit SAMBO as I was passing clinical examination. My doctor said that I was not recommended to engage in martial arts, as I can completely lose my eyesight. At first I got scared, but then I discussed everything with my wife and decided that this was my way,' tells Pavel.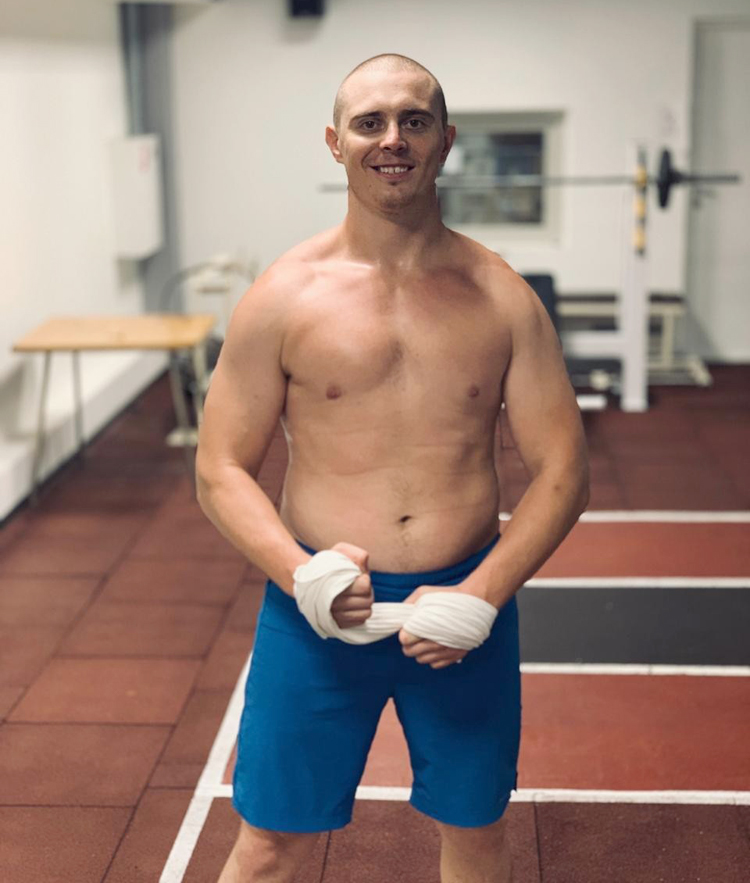 Selivanov has a son growing up, he is 10 now, and he also practices SAMBO.
'He is my great motivation, I am glad that I can be a model and object of pride to him. To me, SAMBO is my life. I have plans to develop SAMBO for the blind and visually impaired in Krasnoyarsk Krai. And, of course, to achieve greater heights in the sport,' says Pavel.
Certainly, his successes in SAMBO would not have been possible without caring people who help the athlete.
'I wish to extend my deep gratitude to the Mindiashvili Academy for accepting me. Special thanks are due to my coaches: Honored SAMBO coach of Turkmenistan, USSR Master of Sports in judo Grigory Znamensky and USSR Master of Sports in judo, coach and instructor Sergei Sinatullin. Also many thanks are due to the FIAS Commission on Athletes with Disabilities for everything it does for blind and visually impaired sambists. Considerable help is being provided to us by the Director of KGBU "RCSP on Adaptive Sports" Nadezhda Bannikova. Without her active support it would be really hard to move ahead. I believe that I've been very lucky to meet these compassionate people who played a decisive role in my successes in SAMBO!' stated Selivanov.
Now Pavel is training under the guidance of the Master of Sports in SAMBO Maxim Koshkarovsky and is preparing for the "Overcoming" International SAMBO tournament among the Blind and Visually Impaired that is to be held in Moscow.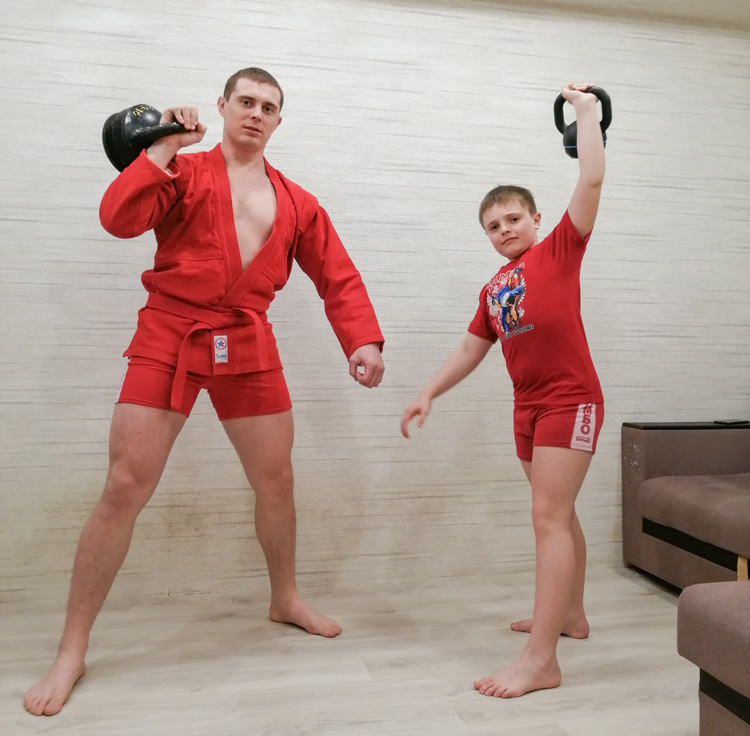 'And in present situation, I've not stopped preparing for the tournament, instead I continue to keep fit at home. Together with my son Denis, we work out three hours a day, doing as much as possible. My goal at the International SAMBO Tournament is to hit the medal stand, and ultimately, of course, to reach the highest step of the stand,' says Pavel dreamily.
Addressing young people with visual impairment, Selivanov argues:
'Blindness is not a final verdict. Sometimes it happens so that in hard times life trips us up, and our task, if you still have to fall, is to fall but safely, and this is what my favorite sport, SAMBO, teaches us. Please take care of your health!'