Winners of the 1st Day of the World Beach Sambo Championships 2023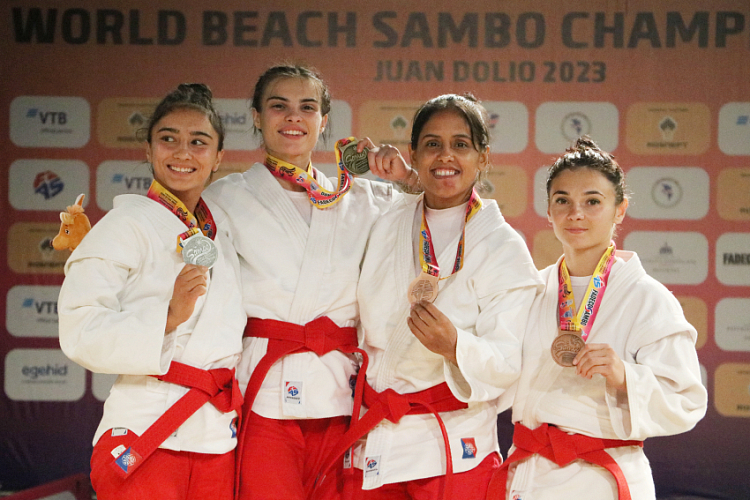 The Dominican Republic hosts the III World Beach SAMBO Championships, which is held in the city of Juan Dolio from 9 to 10 September.
The general partner of the tournament is Rosneft oil company, the official partner is VTB Bank.
On the first day of the competition, sambists came to the sand to compete for the title of the strongest in the individual competition. Based on the results of the competition, winners in 8 weight categories were determined.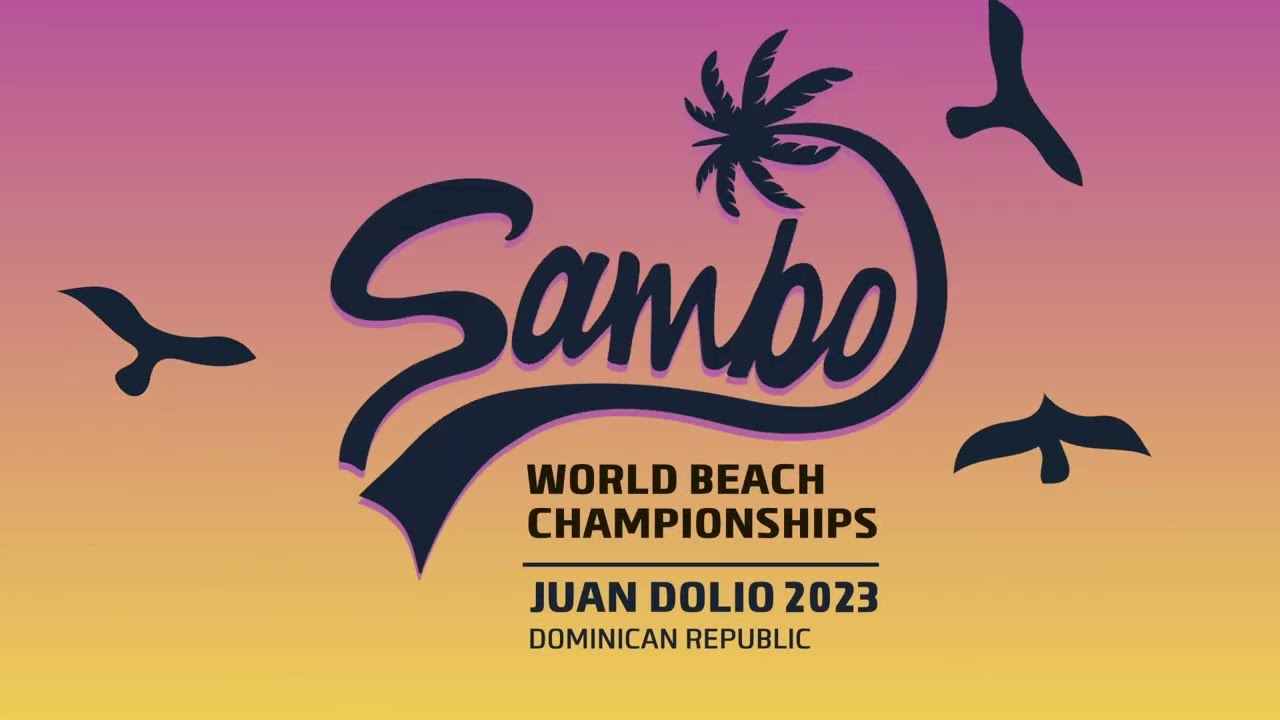 Results of Day 1 of the World Beach Sambo Championships 2023 in the Dominican Republic
Men
58 kg
1. SHAMSUTDINOV Damir (FIAS 1)
2. TOKTARBAY Alibi (KAZ)
3. RIMA Gabriel Stefanita (ROU)
3. HOVSEPYAN David (ARM)
71 kg
1. TIURIAEV Shamil (FIAS 1)
2. IGLITZKI Matan (ISR)
3. LOPOUCHANSKI Ivan (USA)
3. SAGATBEKOV Samat (KAZ)
88 kg
1. SUROVTSEV Anton (FIAS 1)
2. SAPAR Bolat (KAZ)
3. VILTOVSKI Dmitry (USA)
3. GARCIA Eduard (VEN)
+88 kg
1. NATEA Ilie (ROU)
2. -
3. KHAPTSEV Artur (FIAS 1)
3. YESTAY Yermukhan (KAZ)
Women
50 kg
1. KOBELEVA Oksana (FIAS 1)
2. BAZHAYEVA Margarita (KAZ)
3. BLANARU Cristina (ROU)
3. CAMPOS Luisaigna (VEN)
59 kg
1. TSYBERT Ekaterina (FIAS 1)
2. BUWALDA Sacha (NED)
3. RUIZ TIMAURE Barbara (VEN)
3. BONDAR Khrystyna (ROU)
72 kg
1. MALEIKA Volha (ROU)
2. LOMAKINA Valeriia (FIAS 1)
3. JIMENEZ Norma (CRC)
3. SOSA SANTANA Aracelis (DOM)
+72 kg
1. PRODAN Bianca (ROU)
2. TKACHENKO Olesya (FIAS 1)
3. PUELLO Audrey (DOM)
3. MOLINA HERNANDEZ Brenda (СUB)