Why are we looking forward to Asian Sambo Championship?
Competitions
14 June 2014
Sergei Grishin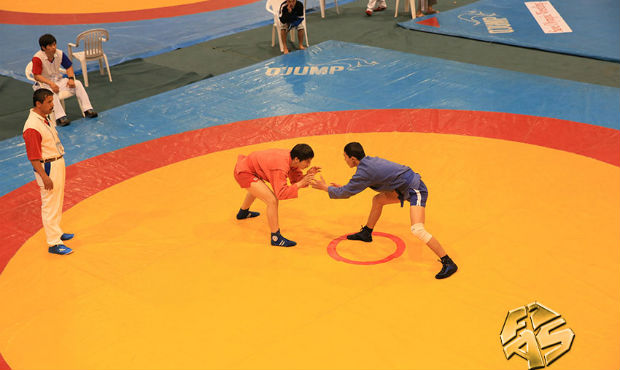 Precisely 10 days are left till the moment when the best Sambo athletes from all over Asia will come to Tashkent, the capital of Uzbekistan. The continental tournament will take place in Uzbekistan Sports Complex where 8 thousand spectators can watch the ups and downs of competitions at once. Today we would like to bring to your attention 5 reasons to look forward to Asian Sambo Championship in Tashkent.
1. "Continental boom"
Early this year all Sambo fans were cheered by the good news from Asia. The Asian Olympic Council included Sambo into the program of the Asian Games. This recognition has given an additional boost to development of Sambo in the continent. The leaders of Asian Sambo now have added incentive to continue their work, while the countries that used to give Sambo not that much attention now fight tooth and nail to keep up with the favorites. The Asian Sambo Championship will show who is riding a high horse today and who still has to work a lot.
2. Level of organization
Without doubt, athletes and coaches will be warmly welcomed in Uzbekistan. The fair quarter will embrace everything – from transport and organization of competitions to comfortable accommodation of delegations. However, this cannot do without competitive spirit. A year ago the Korea Sambo Federation showed the highest level of organization at the Continental Championship and earned thereby the right to hold the youth world championship this year. Of course, Tashkent-2014 will have a tough time in this virtual rivalry with Seoul-2013, yet it's this competition that moves Sambo forward.
3. Young and old
The Asian Continental Championship is traditionally held not only among "adult" athletes. The youth compete along with mature Sambo athletes, defining the best in their age category, looking up to the masters, and entering into the spirit of large-scale competition. For spectators this means the possibility to see precise tactical schemes and elegant techniques of experienced athletes, as well as youth enthusiasm and unrestrained will to win of the junior Sambo athletes.
4. Historical traditions
Sambo athletes professionally performing at the international level know the Tashkent of Sambo well. Some have won medals there, be they bronze or gold, some have stopped in one step from the pedestal, some have faced difficulties and were unable to pass even the first rounds, others have even got injuries. Many athletes have their own stories connected with Uzbekistan's capital. And in 10 days this story will change for some of them, or will repeat itself, or get started. As Sambo athletes say, the first duel is the hardest, it will be easier after that.
5. Watch all!
It's a good tradition that the FIAS site offers its visitors to watch the webcast of the Asian Sambo Championship. The national Uzbek television channel "Sport" will be broadcasting Sambo for you. Visit the FIAS site early on June 25 and stay with us till late night of June 27 – and you will see everything taking place on the mats of Uzbekistan Sports Complex live. And all that will not get into the webcast will be shown in special on-the-spot news broadcasts and covered in our reports from Tashkent.