Paule Sitcheping: "Competition will be stronger at this year's World Championships"
Personalities
9 November 2016
Sergei Grishin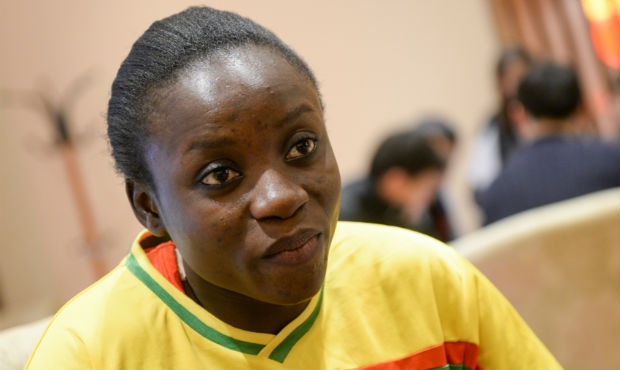 Cameroonian Paule Sitcheping is a real African SAMBO champion in the weight category up to 60 kg. She made her debut last year at the World Championships in Morocco, but she didn't make it to the podium. In Sofia, the athlete is aiming to win medals and is ready to go all out to achieve this goal. In an interview with the FIAS website, she talked about how she'd trained for the championship, why competition would be stronger at this year's tournament, and also why she was not in a hurry to get married.
"Our team was one of the first to arrive in Sofia. We had an 8-hour layover in Istanbul, so we're a bit tired. But the flight was the most exciting part, because our plane was in a turbulence zone for an hour and was violently shaken. However, those are minor details. We're happy to finally be in Sofia and start getting ready for the opening of the championships," says the Cameroonian athlete.
Paule Sitcheping has already experience of competing in SAMBO championships. She made her debut last year in Morocco.
"I know there will be more participants this year, so the competition will be stronger. And I know I'll have to fight hard. I need to focus even more strongly than in Morocco. Of course, I'll do everything in my power to win," says Sitcheping. "Our team trains all year round, but we began preparing specially for the championships a month before the start. We have great training camps involving the whole team. We work on various aspects of training, including both physical exercise and practicing technique. The coaches monitor our training closely and correct it, if necessary."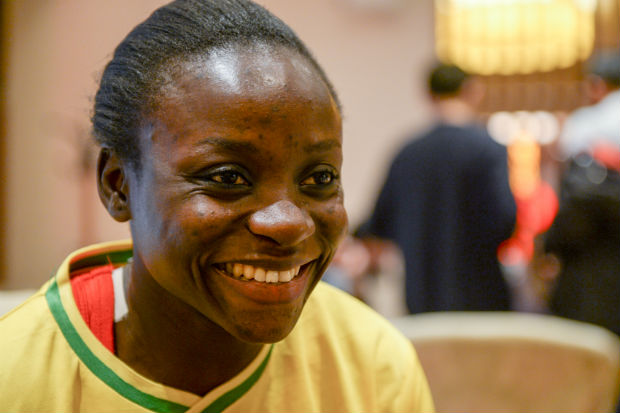 She said that earlier in Cameroon it'd been hard to combine a career in sports and a family. But times have changed now, along with people's attitudes.
"Today, women in Cameroon are free to choose, and they have the opportunity to build a career, including in sports. But I'm nearly 30, and of course, I'm thinking about a family, a husband and children. The hardest thing of all is to combine a family and sports. Professional sports are time consuming and take a lot of effort. It's impossible to work full time, so it's not easy to find a suitable job," says Sitcheping. "I don't have my own family yet, and I'm not ready for marriage. But even if my marital status changes, I'll stay in sports to the very end."
In response to a question about her plans to win a medal at the World SAMBO Championships in Sofia, she confidently replied: "Yes, of course!"