Congratulations from FIAS President Vasily Shestakov on the International SAMBO Day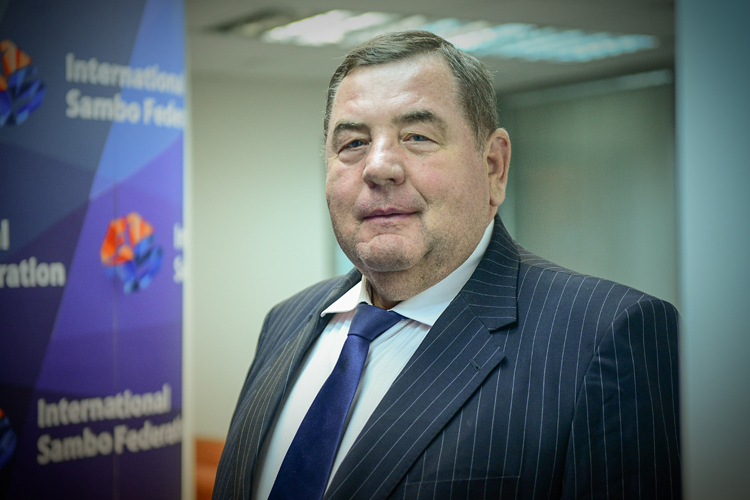 Dear athletes, fans and all SAMBO amateurs!
Today our favorite sport – SAMBO – is 82 years old. I am happy to congratulate all of you on this beautiful date!
The outgoing year 2020 turned out to be difficult, unlike all other years. The COVID-19 pandemic, which has hit the whole world, has become a real test not only for SAMBO, but also for other sports. Self-isolation, quarantine and total closure of borders made it impossible to hold international tournaments, and national Championships were also under threat. Athletes lost the opportunity to perform at competitions and fight for medals, and the audience – to enjoy spectacular fights.
Despite the current circumstances, FIAS was able to find new formats for conducting competitions that allowed sambists to stay in good shape and feel involved in the sports process. So, back in the summer, four continental Online SAMBO cups were held, in which participants competed with each other in theoretical knowledge of SAMBO techniques, resourcefulness and ingenuity. Subsequently, the eight finalists of the continental tournaments competed against each other in the Super Final of the Online SAMBO Cup.
In November of this year, we managed to hold two major annual Championships in Novi Sad (Serbia) – the World SAMBO Championships and the World Youth and Junior SAMBO Championships. This was made possible thanks to the great efforts of the SAMBO Federation of Serbia, the government of the Republic of Serbia and the administration of Novi Sad. In order to minimize the risks of Covid-19 to athletes, the competition was held for the first time without spectators, in conditions of isolation of all team members from any external contacts. Fortunately, such strict but necessary security measures paid off: the competition was successful, and all the teams returned home safely.
This year, thanks to all of you, our favorite sport was able to cope with new challenges. Thanks to your active participation, your desire and your contribution to the common cause, SAMBO continues to develop and win the hearts of people of all ages in the most remote corners of the globe.
I congratulate you on the 82nd birthday of SAMBO! Together with you, nothing is impossible for us!