2022 Seasonal Greetings from the FIAS President Vasily Shestakov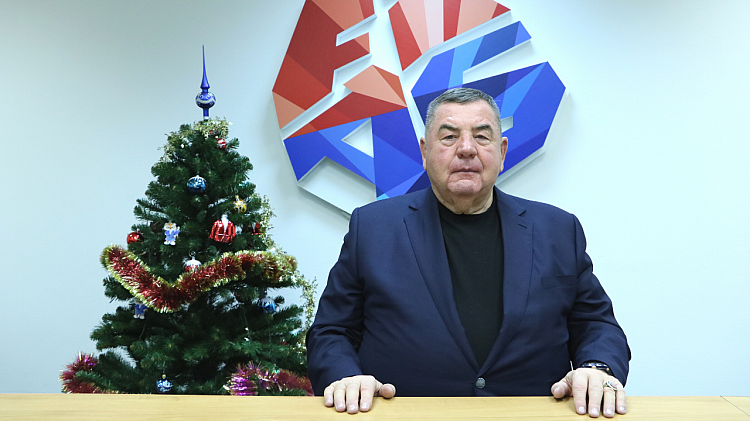 [VIDEO] 2022 New Year's address from the FIAS President Vasily Shestakov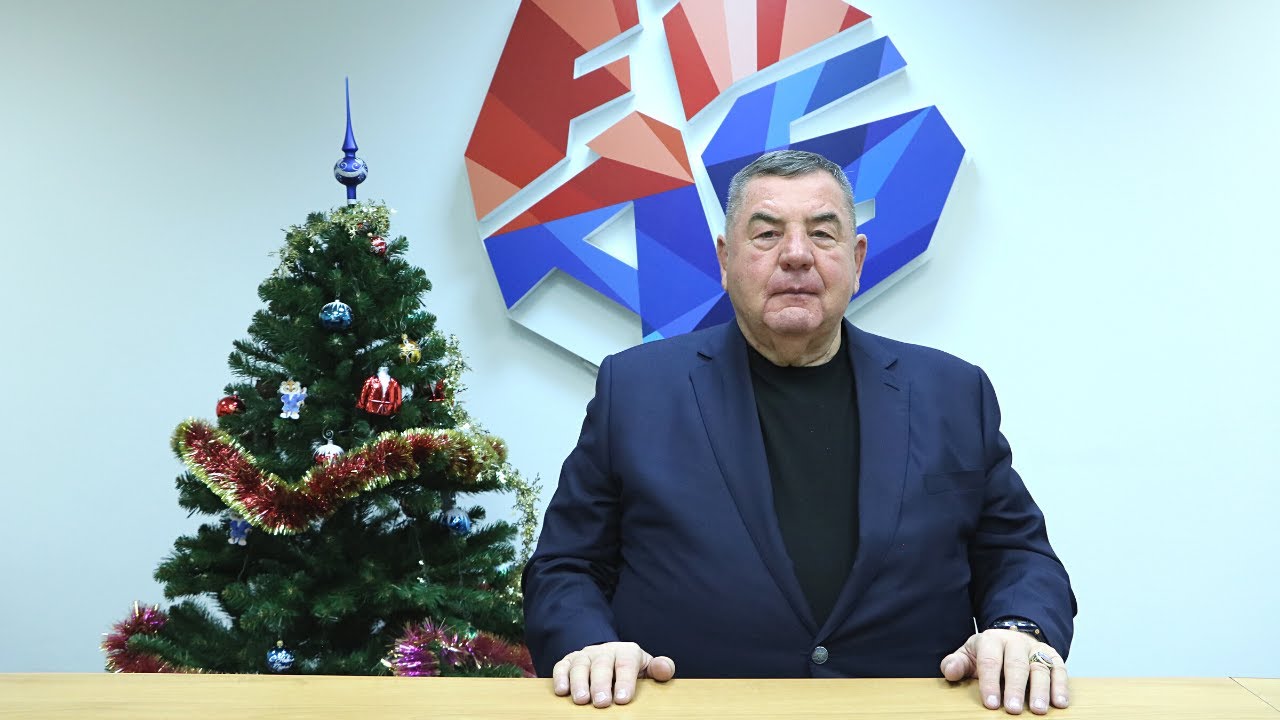 Dear Colleagues and Friends!
This year that is now coming to an end has turned historical for our sport and the global SAMBO community as a whole. In 2021, FIAS received the long-awaited full recognition by the International Olympic Committee, thus making another giant step towards the Olympic Games.
The rejoining of FIAS with the International World Games Association (IWGA) can be justifiably regarded as one other major accomplishment of the past year. For the first time since 1993, SAMBO will become a part of the World Games program once again.
In spite of the numerous restrictions due to the COVID-19 pandemic, we have succeeded in staging all major tournaments scheduled for the year 2021, from the World Championships in Tashkent, Uzbekistan and the World Youth Championships in Thessaloniki, Greece, to the first ever World Beach SAMBO Championships. This spectacular sporting event took place in Larnaca, Cyprus, and received the most favorable reviews from athletes and spectators alike. The continental SAMBO Championships were also carried out in Europe (Cyprus), Asia (Uzbekistan), Panamerica (Colombia) and Africa (Egypt). In August 2021, a new tournament — the FIAS President's Cup — was held in St. Petersburg, Russia.
Special congratulations are due to the sambists of Australia, Saudi Arabia and the Republic of Guinea on the entry of their national federations into FIAS. Thus, the number of FIAS member states has now reached 97 countries.
In November, a boy named Sambo who was born into the family of Korean coach Lee Kihun turned two years old. I congratulate Lee Kihun and his little kid on this wonderful occasion, as FIAS keeps a check on the boy's growth.
In the new year of 2022, all SAMBO enthusiasts will enjoy even more tournaments. Apart from the traditional annual competitions, the FIAS calendar will be expanded by including four World Cups to be staged in Europe, Asia, Africa and Panamerica.
In our activities, FIAS pays considerable attention to the development of SAMBO among people with physical disabilities. Thus, the first International SAMBO Tournament for the Blind and Visually Impaired is going to be held next year. It will be carried out as part of the "Memorial to the SAMBO Founders" World Super Cup.
And certainly, in 2022 we expect the International SAMBO Center in Luzhniki (Moscow, Russia) to be put in full operation. This sports complex is aimed to become a veritable home for sambists across the globe, in which all the desired conditions for all-inclusive training and getting ready for competitions will be set up, from gyms and limber-up rooms to swimming pools and medical aid units.
I congratulate you whole-heartedly on the approaching year 2022, wishing you peace, kindness, felicity, joyfulness and, surely, good health. May the New Year bring you only happy events, along with colorful and positive emotions.
Merry Christmas to you! And Happy New Year!
President of the International SAMBO Federation Vasily Shestakov