Rules of Life. Renat Laishev
Personalities
20 January 2017
Sergei Grishin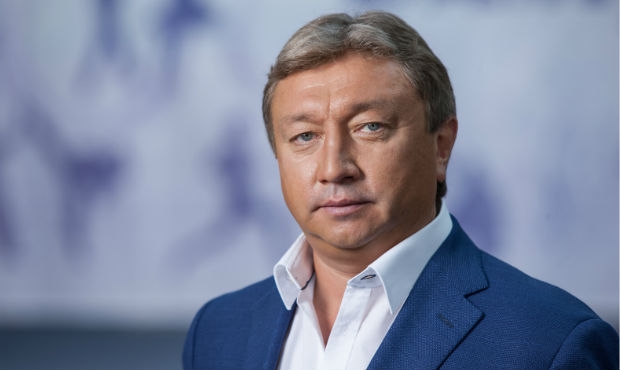 General Director of the Sambo-70 Sports and Education Center, deputy of the Moscow City Duma
I was in the very first graduating class of Sambo-70 – a school that 45 years later a lot of people call legendary or even iconic. Today, it's one of the country's largest athletic associations, with 16,000 students and 24 different sports. But back in 1970, there were a few dozens of us, headed by the celebrated sambist David Rudman, a 6-time champion of the USSR and the first world champion.
My years at the school with this outstanding trainer, real friends and wrestling, where I achieved some success, were defining for me. I came back. The decision to head Sambo-70 a quarter century ago was the most important move in my life.
We had to work day and night, and we managed to get through a period of "meltdown" fairly quickly, in a year and a half to two years.  That's when my father finally accepted my choice. He often came here and saw everything for himself.
I really believe in friendship even now, in middle age. I met all my close friends, who always support me, before I became director of the school. Thanks to them, I was confident that we could change everything, from the school to the country. I believed there was no need to look abroad with envy or go there to work. I believed we could and should work here with dignity and go forward.
There's one formula in this world – movement is life. "There's no rest for the wicked!" That's what I say at meetings. Once you stop, rest on your laurels – that's it, the ship has sailed!
If you steal a bit on the side, sit like a little king in a fancy office, if you've set yourself up successfully in your candle factory, things are bound to fail. First, this high will end sooner or later. Your peace will be disturbed, and without fail it will turn out that your candles are defective, and no one needs you! Second, an organization has to keep going forward, it has to be in good shape with trained muscles. Then you're able to face any challenges.
We've always followed this path. We've advanced, showed results, and our students become recognized around the world! It's not surprising that people who stuck to the "candle factory" ideology shuddered even to think of us.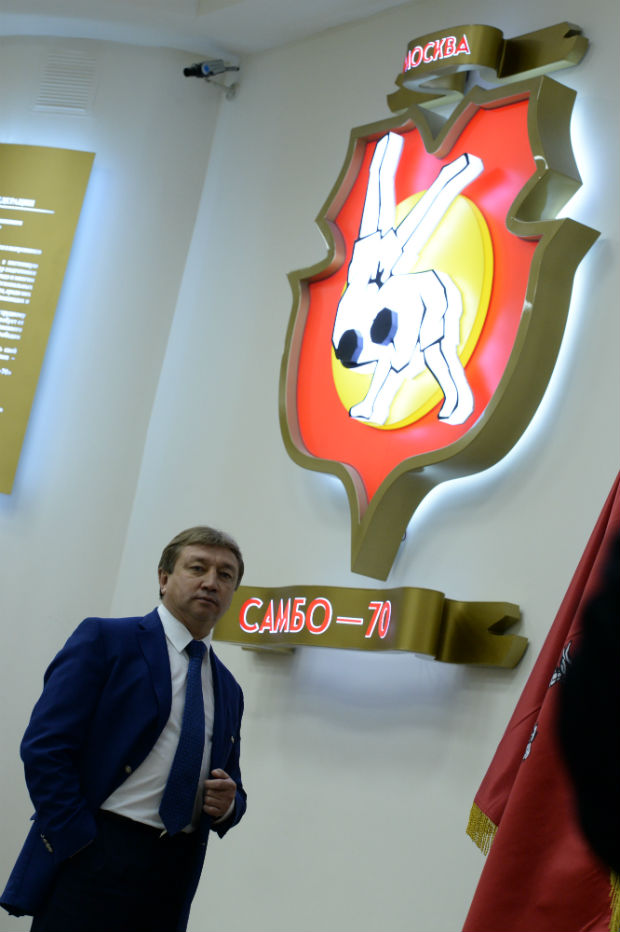 Not everyone can do business. Just making money is boring! I know a lot of people for whom work is just something that allows them to do their favorite things. There's nothing like living outside the town, going fishing or watering flowers in the garden. Looking forward to seeing your children and grandchildren. I understand these people completely. I even envy them. But they also envy us, teachers. I've heard this over and over, including from very wealthy, successful businessmen.
A person always seeks to achieve something, something he's keen on.  Someone wants to work on the land, and he gets real satisfaction from his work. Every season! Obsessed with his business, he thinks about how to increase productivity, how to improve his farm in order to harvest firm, delicious, knobbly cucumbers. And it's a blessing – it's winter on the farm, and he has a harvest. He justifies his work to family and friends: I can sell these cucumbers in winter! He justifies and is justified at the same time. What's so great about cucumbers?
Every year we send off another graduating class, our harvest, that's the result of study and sports. Our students are good-looking, smart, modern and physically strong. That's the only way to make society respect you.
Everyone needs cucumbers! Graduates from the "harvests" of different years remember and love the school, they come back here to work and bring their children and grandchildren – what other proof of our success is needed?
I'm living my childhood dream. And it helps – I'm not boasting – get me out of all difficult situations. One of the elements of this dream has always been a sports complex with the most modern conditions for the students.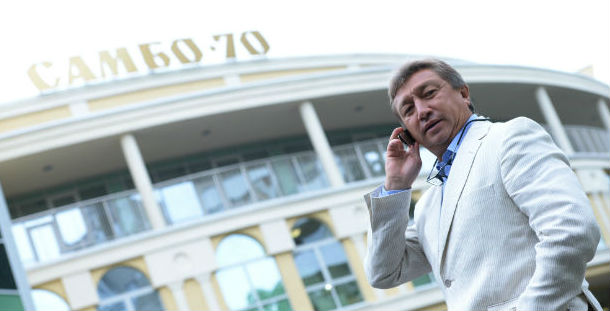 The school searched a long time for its location. I moved from one building to another four times when I was a child. After I became the director, we came closer to this dream each year. It became a reality in March 2013. The city built a modern, multipurpose sports complex on our site. Thanks to our persistence and the architects' art, we achieved a real architectural ensemble. From the top, our building reminds you of a petal, stylized as the Roman Colosseum on the outside, while inside there's a huge gym with platforms where you can place 8 mats or tatamis at once, or organize matches for team sports. Our ensemble is recognizable. Its outlines are unique and stick in your memory.
Everything turned out well, and for everyone who works at Sambo-70, and for me personally, there's another very important reason for professional pride – attention from Russian President Vladimir Putin. For a representative of any facility, no matter which country he lives in, receiving the head of the country at the institution is a great honor and responsibility. Mr. Putin visited Sambo-70 twice: in 2002 and 2013 and opened our grand sports center. He has also been a guest of honor six times at our PLOTFORMA S-70 tournament in Sochi. I never expected from this great attention anything for myself personally. But each time the president visits us, I feel enormous pride in our school and our boys and girls. I'm happy that one of the world's great leaders remembers the school from Teply Stan in Moscow and considers it his own.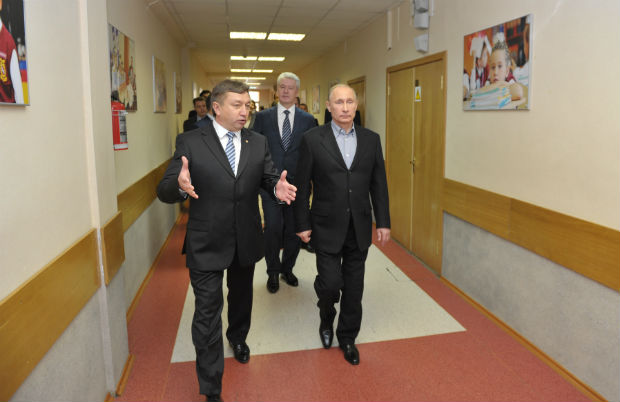 A lot of people envy our unique stability, but this stability is the result of decades of hard work by our athletes and coaches. When you reach a certain stage of recognition, you sometimes hear: "Well of course, they got lucky – they have these centers, and the President of Russia visits them." But achieving this wasn't as easy as it seems.
What's important for me above all is recognition and respect within the country for your labor of love. If our sport gets a lot of attention, we'll have new champions and idols for millions of children. This is much more important.
I always give examples: there are national heroes from Wushu in China, and from American football and baseball in the USA. Their goal isn't to take part in the Olympics at all cost, and they're fine without them. SAMBO is our culture, and we have to get things moving and explain to people that SAMBO is our national sport. This is happening now. SAMBO lessons are being introduced in schools – we have to explain that this is our national pride.
SAMBO has traditionally always been popular in the country, and there's a lineup of people wanting to study at our school.  And not just from Russia – a lot of children come here from CIS countries.
The only thing I cut off right at the start is parents focusing on a particular sport after the first lessons. This puts some extra pressure on a child, who should be able to enjoy life and get satisfaction from sports. He or she can make a choice later.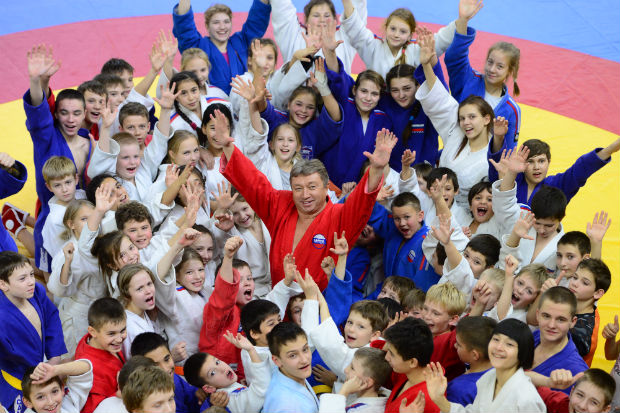 By the way, I like average athletes who clearly follow a chosen path in life better, because they show more love and warmth towards their own school when they visit us and bring their children and even grandchildren. They're more comfortable in the atmosphere where they grew up than any great champions.
When I was in the hospital for surgery, the five gold medals the kids won at the World SAMBO Championships in Sofia, and Pasha Funtikov, who came to the clinic right after the plane landed, really encouraged me. This support from the teachers and trainers was really important for me at the time. That's because at times like this, you start getting "weighed down", thinking that life has come crashing down, that no one needs you. In moments of weakness like that, you start feeling sorry for yourself. And here, everything turned out just the opposite. And that was simply great.
We proved ourselves over the years, and time has shown that I wasn't disappointed and didn't make a mistake, either in the team right around me or in the whole group. This is worth a lot – when you've always believed in the school, and now you've gained beautiful new impressions. And of course, health, happiness and the same creative approach to work for everyone.  It's the same keen interest in life and optimism that's passed on to the children.
It's nice to hear my colleagues say: "Your kids aren't like others. You can see right away that they're more disciplined, more fit and polite." These things also make you happy as an element of overall harmony. By the way, we're involved in all of the city's festivals, and this helps us educate the boys and girls well.
I've discovered that you can accomplish anything. Maybe I'm overly romantic to believe this, but it turns out that you really can do this. Our school gets results, and good results in every sense. Next year, we expect to see new world and European champions.
Adapted from materials of the Sambo-70 media office and R-Sport news agency