Life Rules. Yury Rybak
Personalities
14 August 2015
Sergei Grishin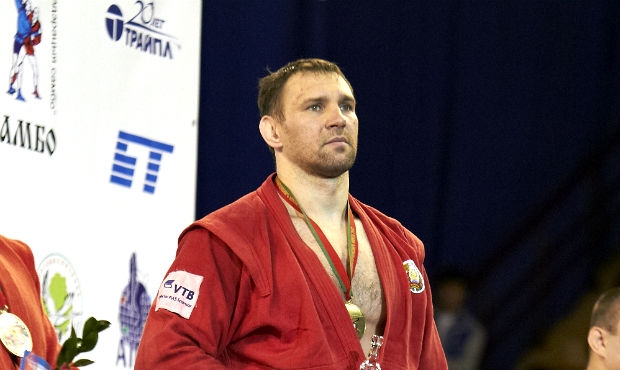 Four-time world champion and five-time European champion Yury Rybak.
Everyone is born equal, and everyone falls over.
I like both judo and sambo. I am happy to put on a sambo jacket or a kimono. Even though the rules of judo have changed a lot recently and sambo wrestlers find judo quite difficult.
There are problems transitioning from one sport to another, of course. Sambo jackets differ from judogi by size and quality of the fabric. And the tactics during the fight are quite different... Basically, there are many nuances and you need a couple of weeks to adapt from judo to sambo. Or the other way round.
Sambo is in fact, a native sport.
Working with barbells and other weights is a necessity in our sport. Technique alone is not enough. Fitness is very important for a fighter, as the season has many fights, and withstanding them all is impossible if you are not in good shape. Although I am not a fan of weight training at the gym, and don't have very much time for it.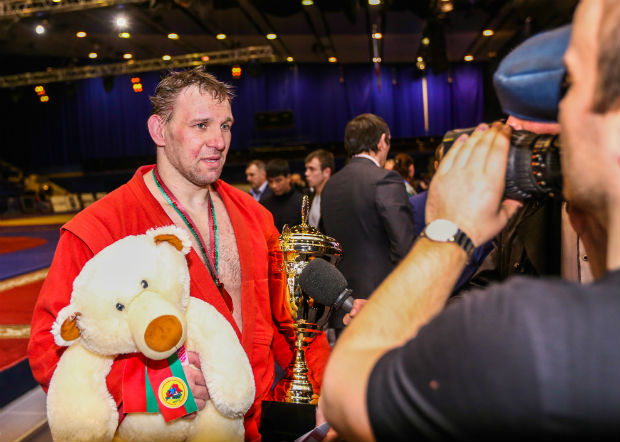 Three times a year we have special meetings for physical training, where we pay attention to developing speed strength. In addition, of course, several times a week we do weights and squats, and press and lift, though the specifics of training is somewhat different than that of, say, bodybuilders.
We do not try to set power records in the gym, but work on speed with relatively small weights. For example, the maximum number of bench presses per minute. We work a lot on our weight: horizontal bars, parallel bars, and ropes.
I don't count calories. I try to eat a lot meat, and like cottage cheese.
There were fights with athletes weighing 150–160 kg and above. In 2003, I fought with Spaniard Ruano, who weighed more than 200 kg. But as they say, the bigger the body, the louder it falls.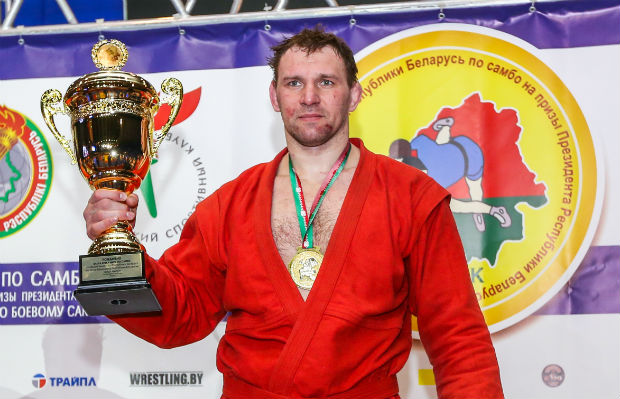 Training twice a day leaves me with little free time. I try to spend my spare time, away from training, with my family, and be with my daughters, Dasha and Vika. I love to read, especially historical literature. Parents have a large library, and I use it.
Mimino is one of my favorite films. However, I quite like thrillers and action films, too.
I married at the age of 18. My wife is Yulia, and she is also from Dzerzhinsk. We still live there and it is not far from Minsk: 20 minutes by car, and I am in the capital.
If I hadn't got married, maybe now I wouldn't fight — I was young, and not thinking straight...
From media materials