Russian combat sambo wrestlers revealed the winners
Competitions
27 February 2017
Sergei Grishin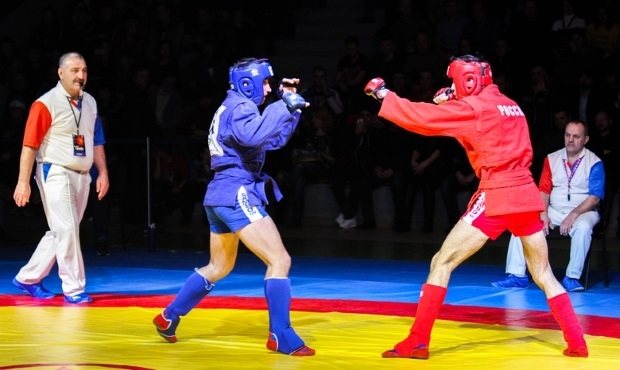 Russian Combat Sambo Championship was held in Nizhny Novgorod on February 25-26. According to the results of the competitions, not only the best athletes were named but also the national team, which will take part in European and World championships, was formed. Sambo athletes who won silver medals will represent Russia at the continental championship, while the winners of the national competitions will defend national colours at the main competition of the year – the World Cup in Sochi.
Chief Coach of Russian combat sambo team Aleksandr Konakov shared his opinion about the line-up. In the interview to the Press Service of All-Russian Sambo Federation, he made the following statement: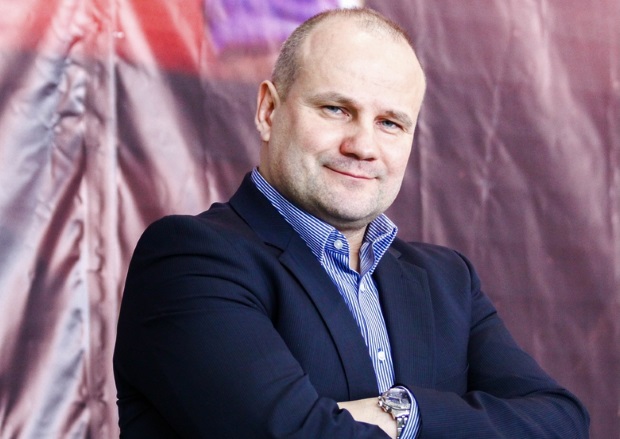 "I can say that we have a good team. I really liked new athletes in our national team such as Bajzet Hathohu and Avanes Abgaryan in under 74 kgs weight category. It is worth noting that team leaders Murad Rashadov and Fyodor Dyrimanov were defeated in under 68 kgs weight category. There are also two newcomers in the team. One of them is Pavel Panteleev who has already won the Russian Cup and I hope he will give a worthy performance at the Sambo "Kharlampiev Memorial" World Cup. What is more I`m also very happy for Daniil Voevodin. That guy has always come either 5-th or 6-th or even 8-th in the championships. At last, he has won the championship. I`m sincerely happy for him! I congratulate the team of Kostroma on winning a silver and a gold medal at the national championship for the first time".
Aleksandr Konakov wished every success at the World Cup to all winners of the national championship. He also pointed out the excellent organization of the competitions in Nizhny Novgorod.
"Preparation for European and World championships will begin in March. Some sambo wrestlers will participate in the Sambo "Kharlampiev Memorial" World Cup in Moscow, while in May there will be a training camp leading straight to European Championship, which will be held on May 19-21 in Minsk", - said Chief Coach of Russian combat sambo team.
The results of 2017 Russian Combat Sambo Championship are as follows:
52 kg
1. ASKANAKOV Rodion
2. LOMANOV Vladimir
3. KONSTANTINOV Emil
3. KONZOSHEV Rustam
57 kg
1. GAMZAYEV Mukhtar
2. MAGAMEDOV Kurban
3. ULANBEKOV Tagir
3. NESTEROV Aleksandr
62 kg
1. TALDIYEV Rustam
2. SALIKOV Aleksandr
3. DZHAVADOV Imram
3. RAZIN Sergey
68 kg
1. VOYEVODIN Daniil
2. PANTELEYEV Pavel
3. DUGIYEV Ibragim
3. DURYMANOV Fodor
74 kg
1. KHATKHOKHU Bayzet
2. ABGARYAN Avanes
3. AZIZOV Zaur
3. ISMAILOV Umar
82 kg
1. IVANOV Aleksey
2. ALISKEROV Ikram
3. ADIZOV Laziz
3. MAGOMEDALIYEV Raymond
90 kg
1. VASILEVSKIY Vyacheslav
2. ALIYEV Sultan
3. SAIDOV Said
3. KURAMAGOMEDOV Shamil
100 kg
1. NEMKOV Vadim
2. MOKHNATKIN Mikhail
3. MUSIN Artem
3. NEMKOV Viktor
+100 kg
1. SIDELNIKOV Kirill
2. GOLTSOV Denis
3. KHARKHACHAYEM Pasha
3. POLEKHIN Denis
Photo content has been provided by The Press Service of All-Russian Sambo Federation.