Russian sambo wrestlers have become main guests at a Chinese reality-television show
Кaleidoscope
7 June 2017
Sergei Grishin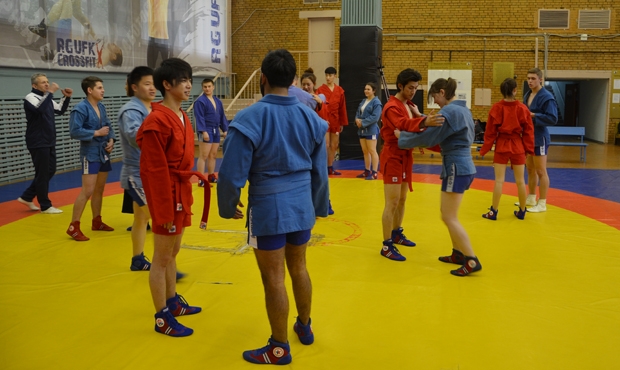 Chinese reality show «Huayang Jiejie» («Exemplary sisters») has been shot in Russian State University of Physical Education, Sport, Youth and Tourism (SCOLIPE) in Moscow. The hosts of this show travel around the world and tell their audience stories about various countries.  Shanghai television crew filmed SCOLIPE sambo athletes, while Chinese movie and TV starts tried to learn sambo basics.
According to SCOLIPE press service, Chinese students were really looking forward to meeting foreign guests. It wasn`t surprising at all: this reality show featured famous Chinese actors like Lin Chi-ling and Aarif Lee. Some students even asked these movie starts to sign their sambo jackets.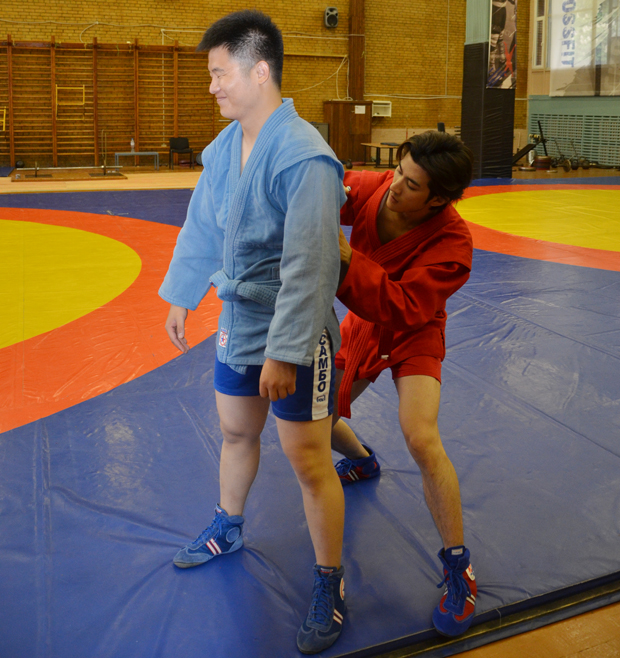 «Huayang Jiejie» reality show is very popular in China, each episode has gained over 1 000 000 views. The film crew has been travelling around Russia lately and filming a show about Russian culture and daily life. Sambo has attracted their attention, because this martial art was originally founded in Russia.
«Nowadays diplomatic relations between Russia and China have become very friendly. Our countries are working closely together. However not many Chinese people have already got acquainted with Russia and its traditions. So we`ve come here to tell them about life in Russia. Episodes about Russia are especially popular», – foreign guests noted.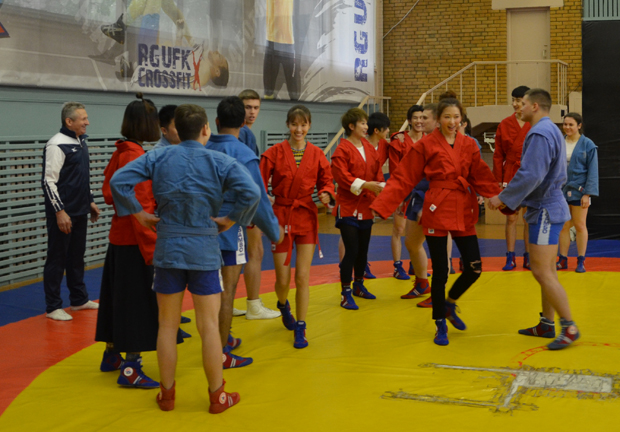 When the filming just began, FIAS executive Sergey Tabakov, who is also professor of the department of theory and practice of martial arts, told the show hosts about sambo and its popularity in other countries.  After that SCOLIPE students held exhibition fights, filling the foreign audience with enthusiasm. The show hosts put on sambo uniform and tried to perform certain sambo techniques and holds. They practiced these moves in pairs with SCOLIPE students, who go in for sambo.
At first Chinese TV stars behave like this: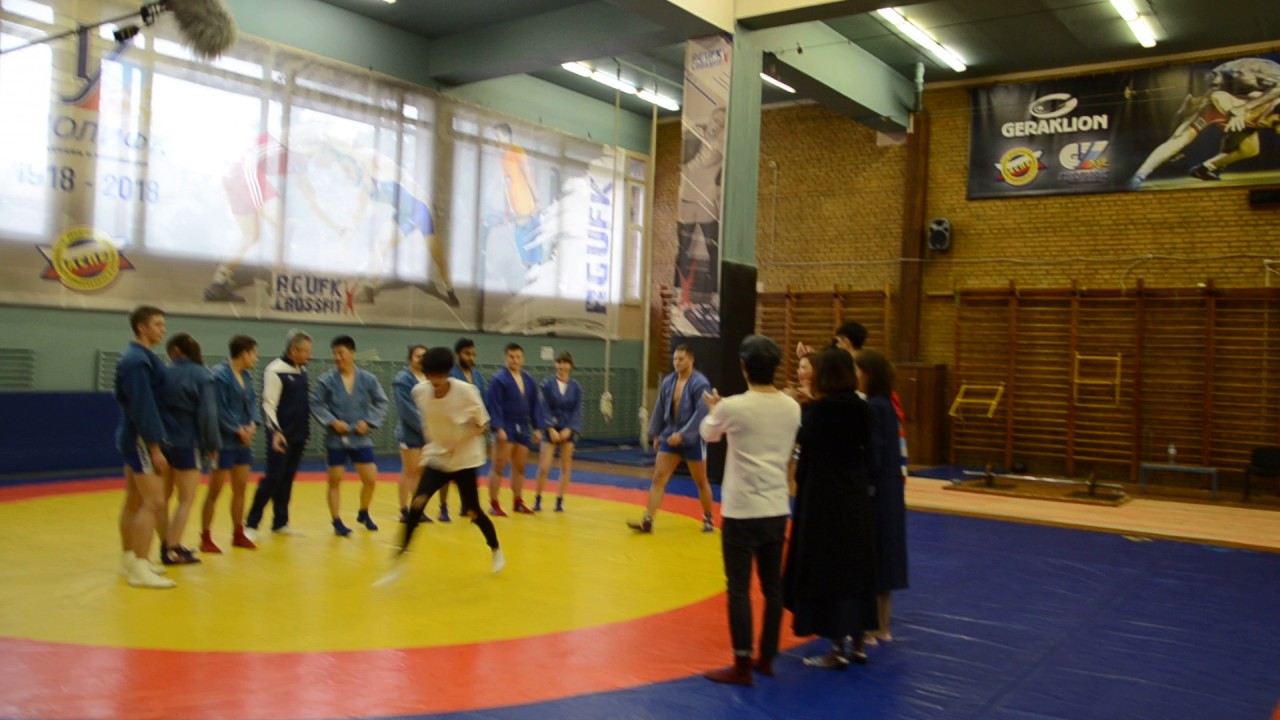 But when the filming ended they demonstrated this skill level: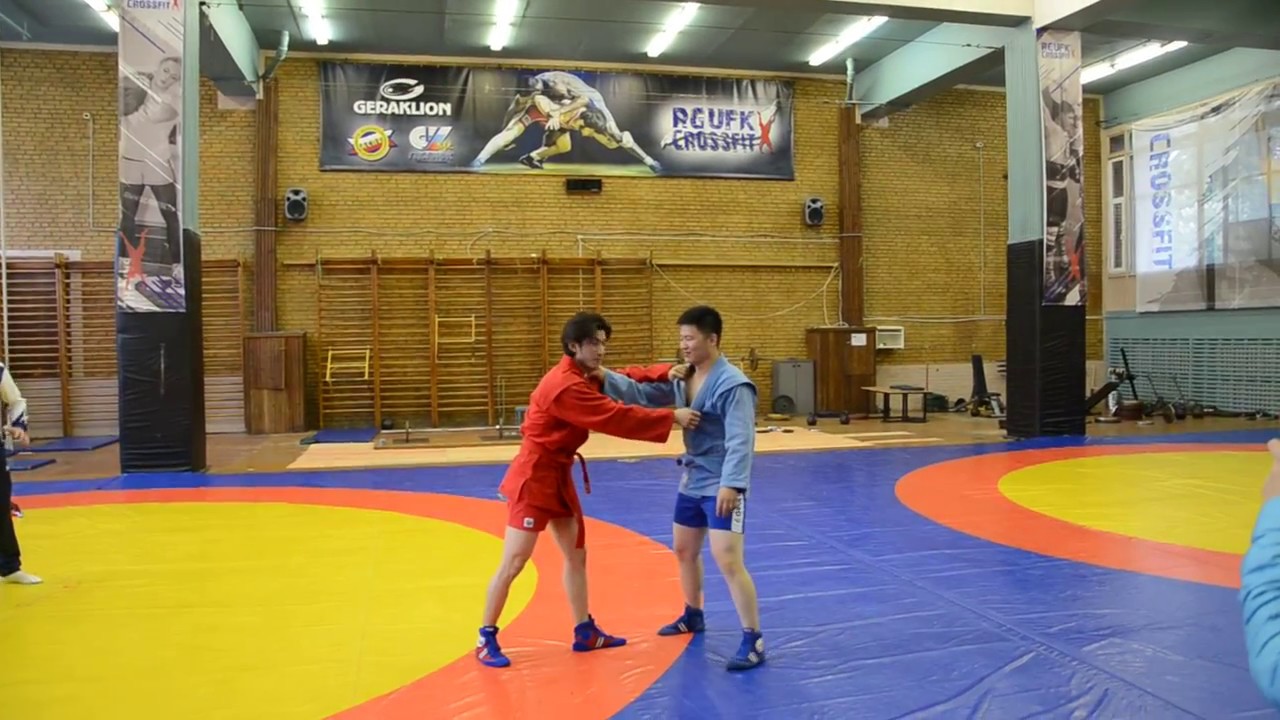 «Improving international relations in sports sector is very useful. Not only Chinese sambo wrestlers study in SCOLIPE, there are also Venezuelan, Mongolian and Cyprian athletes, all of them show decent results. It`s a really positive factor for sambo development all round the world», – said Sergey Tabakov.
The episode about sambo wrestlers will be available online within a month. Another episode about the visit to SCOLIPE will be available at the end of June. It`s worth mentioning, that SCOLIPE can be considered the «homeland» of sambo. Founders of sambo Vasily Oshepkov, Anatoly Kharlampiev and Evgeny Chumakov worked here.
«Huayang Jiejie» film crew that came all the way from Russia to Moscow included 60 people. Assistant director Ye Lei gave an exclusive interview to our correspondent, sharing his filming experience: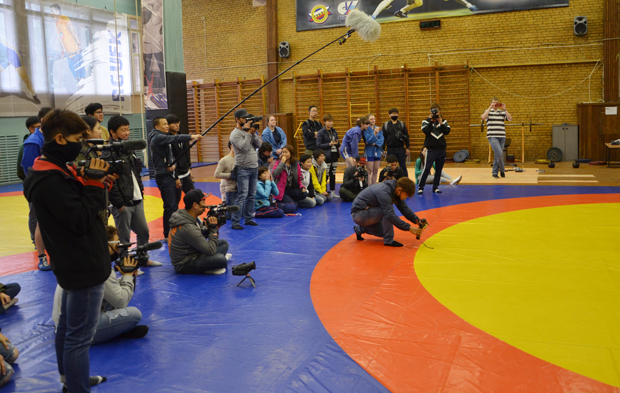 «Relations between China and Russia are very friendly, so we want to give the audience as much information about Russia as possible. This time we filmed an episode about sambo, because it`s a Russian national sport. It should be noted, that only men practice martial arts in China. But today both men and women demonstrated sambo techniques. I think, that sambo is quite a dangerous sport for girls, but I`ve noticed, that Russian girls actually enjoy sambo a lot».
However Chinese TV stars also really liked sambo.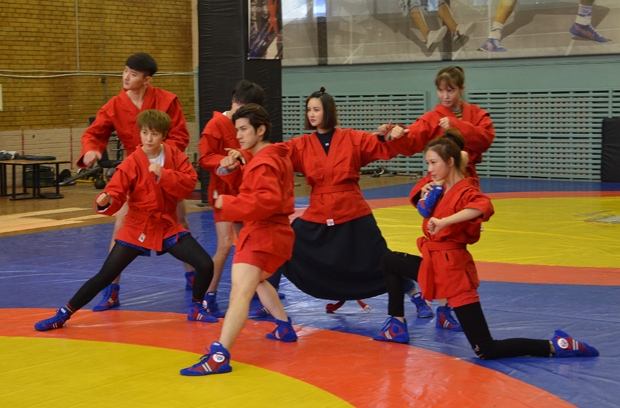 «We`ve invited movie stars to kill two birds with one stone: on the one hand, we wanted to tell our audience about Russian national sport in the best possible way, on the other hand we wanted to boost the popularity of our show. It was essential to show the training process. That`s why our TV stars put on sambo uniform and worked on various sambo techniques under the guidance of Sergey Evgen`yevich Tabakov», – said Ye Lei.
He pointed it out, that at the moment few Chinese people know about sambo.
«But everybody knows sambo in Russia. Our goal is to show it to the Chinese audience, they need to know, that there is a very popular Russian national sport. I think lots of our compatriots will hear about sambo, when this episode is released. Today we`ve learnt, that sambo is a very interesting sport. We`ll use our show to promote it», – Shanghainese TV worker noted.