SAMBO athlete Laure Fournier has been elected head of the FIAS Athletes' Commission
Personalities
28 November 2017
Aleksandr Solomahin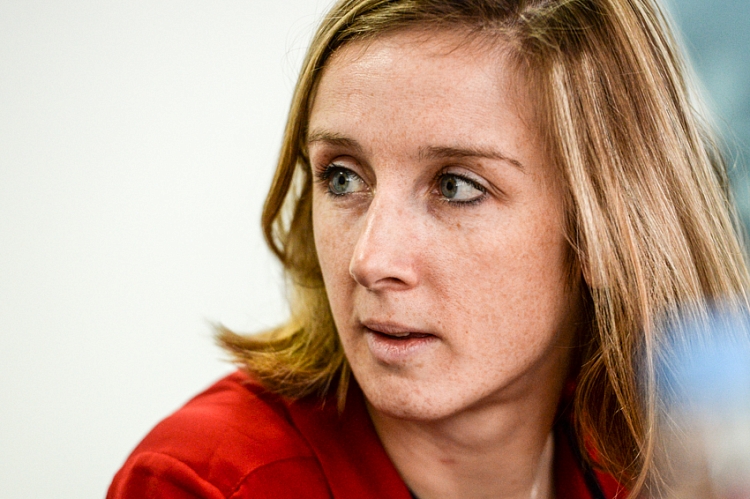 At the World SAMBO Championships, which took place in Sochi, the elections of new members for the FIAS Athletes' Commission were held. Following the results of the voting, three more SAMBO athletes joined four active members of the Commission. The established group of seven sportsmen held internal elections and chose French athlete Laure Fournier as Chairperson of the FIAS Athletes' Commission by majority of votes.
Along with Fournier, there are Ivana Jandric (Serbia), Maria Guedez (Venezuela), Sofien Hawachi (Tunisia), Stsiapan Papou (Belarus), Maria Oryashkova (Bulgaria) and Nina Cutro-Kelly (USA) on the commission. The key objective of the Commission is to get any comments, requests, complaints and ideas of the sportsmen over to the FIAS in order to find effective solutions to any problems, other objectives include improvement of sportsmen's position and SAMBO development all over the world.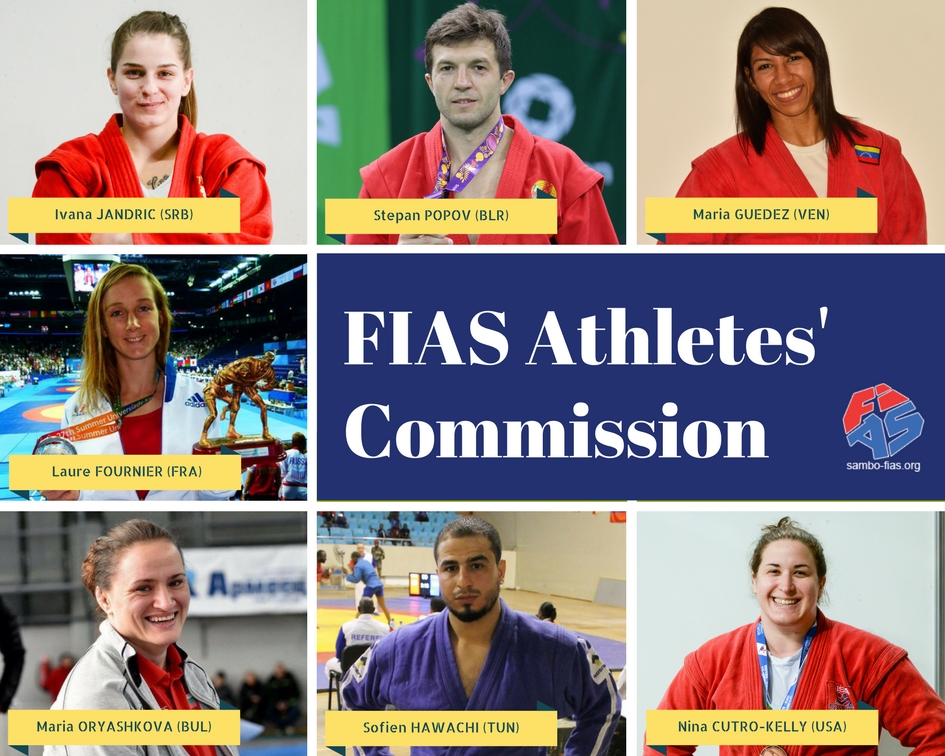 After being elected as Chairperson of the FIAS Athletes' Commission, Laure Fournier automatically became the member of the FIAS Executive Committee in line with the Statutes, where she will represent sportsmen's interests as well.
«I am very happy to have been elected to represent athletes in the FIAS Athletes' Commission. We have sportsmen from almost every continent, male and female, and everybody is eager to help our sport evolve. In a few days we have already exchanged a lot of ideas, the members are very active and I believe with this team we'll go far», – said Laure in the interview to FIAS website.
She thanked everyone who had voted for her and said, that it was a great honor to represent interests of sportsmen in the FIAS Executive Committee.
«I am proud and thankful to have been elected chairperson, it means a lot to me as I will be voicing our team's ideas to the Executve Committee, who has the power to change things. If we have strong proposals, they`ll definitely be heard», – Laure noted.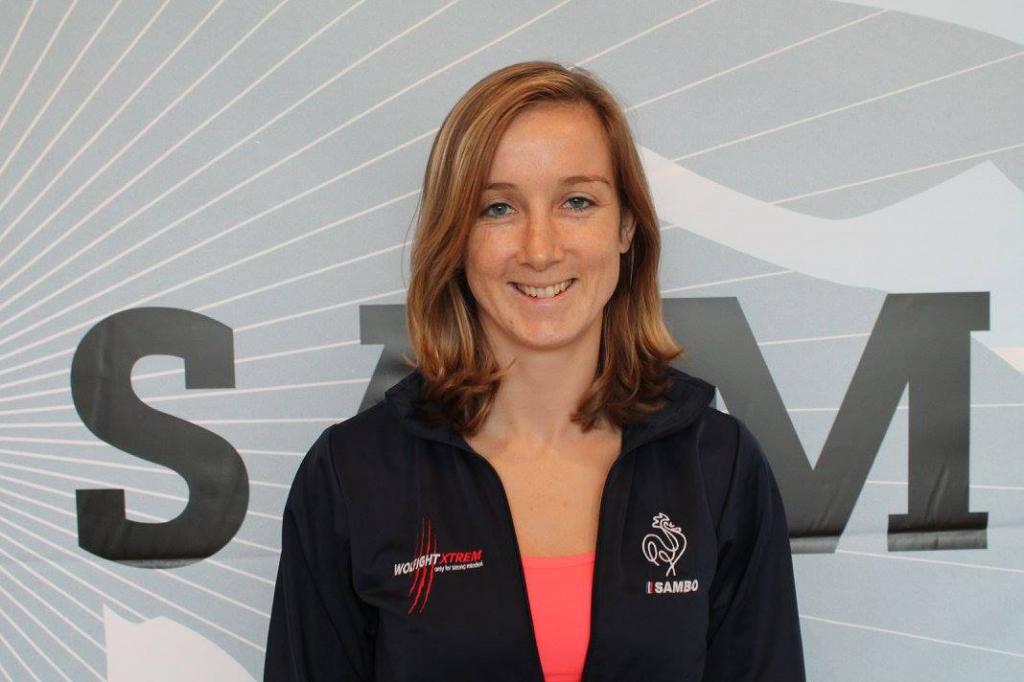 «Our goal within the Athletes' Commission is to be able to listen to every athlete worldwide, to hear criticism and ideas in order to propose an action plan to develop our sport through the improvement of competitions, gatherings, communication», – the French SAMBO athlete emphasized.
Laure Fournier marked a mission for the Athletes Commission, having formulated it in the following paragraphs::
1. Represent rights and interests of SAMBO Athletes
2. Consider issues related to athletes and provide advice to FIAS
3. Collaborate with FIAS Medical and Anti-Doping Commission in order to protect "clean" athletes
4. Consult with other athletes to evaluate rules and regulations and provide feedback to FIAS Technical Commission
«Thanks to social media such as Facebook and Instagram, we are already gathering ideas worldwide. Athletes are getting in touch with us to share their ideas, and we are starting to write our next proposals. In the past we had already proposed ideas of improving refereeing, some of which were implemented during the 2017 Sochi World Championships».
Chairperson of the FIAS Athletes' Commission shared plans for the near future.
«Our next ideas are to introduce new weight categories in accordance with the IOC requirements, introduce new rules to dynamise SAMBO, increase the number of international training camps, create tools to help athletes with anti-doping measures, find ways to develop SAMBO worlwide», – Fournier explained.
According to the French athlete, there is still much work to do.
«There is still much to be done, but I'm sure we'll do great with this amazing new team!» - Laure Fournier summed up.