Journalists applaud SAMBO once again
Mass media
10 February 2016
Sergei Grishin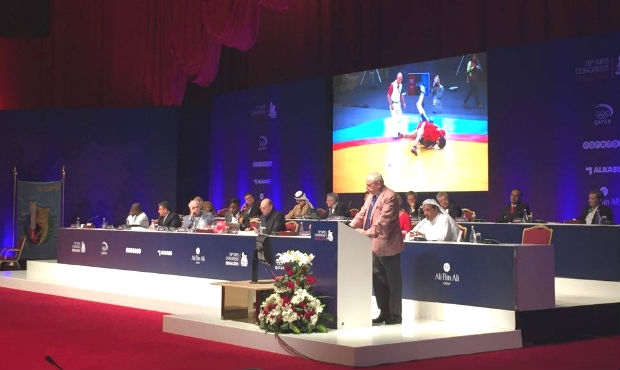 The 79th Congress of the International Sports Press Association (AIPS) is now being held in Doha. As part of this major event, Nikolai Dolgopolov, AIPS Vice President and Chairman of the SAMBO Commission, presented a report on the development of SAMBO last year.
There was special emphasis on the development of SAMBO worldwide: the President's Cup in Manchester and the World Championship in Casablanca attracted a large number of journalists and received enthusiastic coverage in the media. The speaker especially highlighted the image of SAMBO that FIAS promotes through people, personalities and SAMBO heroes.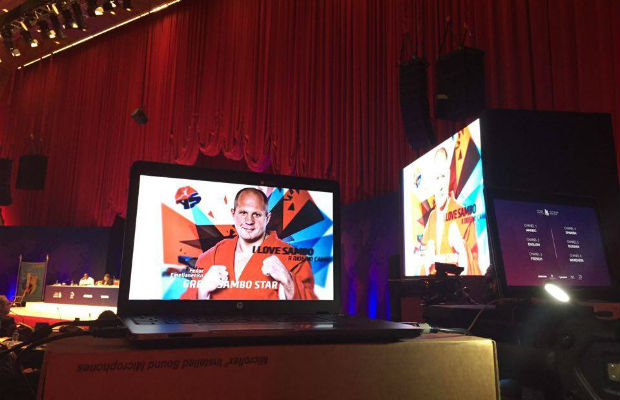 Attractive young female SAMBO wrestlers are featured on the covers of glossy magazines, showing that beauty can be nimble and strong. Along with this, a new source of SAMBO fans and supporters has appeared with the return of a living legend — Fedor Emelianenko. And, of course, there was a photo known all over the world — Belarusian Stepan Popov carrying an injured opponent from the mat in the final of the 1st European Games in Baku in 2015.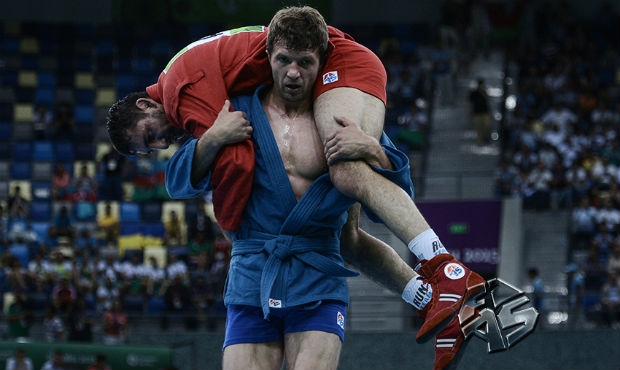 This is nothing unusual for SAMBO wrestlers. But for the audience, and for the development of our favorite sport, one picture is worth a thousand words in advancing SAMBO to the Olympic family and promoting the values of SAMBO. And they're applauding SAMBO once again. In his presentation, Nikolai Dolgopolov also touched on the supreme authority of the FIAS leadership, and noted the coordinated work of the AIPS SAMBO Commission and the FIAS team.
Olga Spekhova,
member of the AIPS SAMBO Commission