Santiago ACOSTA: "SAMBO in Uruguay is a Fairly New Sport"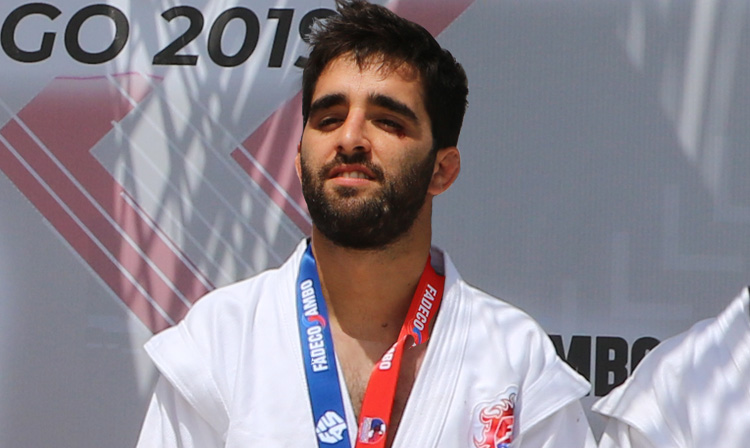 Sambist from Uruguay Santiago Acosta began his sports career in jujitsu and Thai boxing. SAMBO interested him because of a variety of techniques and the ability to fight both in the standing and on the ground. Acosta recently discovered Beach SAMBO, where competitions take place in the sand, and immediately won the bronze medal of the Pan American Beach SAMBO Championships in the weight category up to 74 kg among men. In an interview for the FIAS website, Acosta praised his achievement at a continental tournament held in the Dominican Republic.
"A bronze medal is a great success for me and for my country, because SAMBO in Uruguay is a fairly new sport that does not have a rich history yet. But, of course, I dreamed of "gold", like any athlete who competes," Acosta said.
Having successfully held his fights during the tournament, he stopped a few steps away from victory.
"In the semi-final, I got a strong opponent from the USA, the fight was equal, but when we fell on the sand, the referees gave the victory to the American. I think I was just unlucky," the Uruguayan commented on the match.
Acosta is far from a novice in martial arts, but he is only gaining momentum in SAMBO.
"I came to SAMBO from jujitsu and Thai boxing, which I devoted a lot of time to. I am sure that SAMBO is a very effective and versatile sport, which includes fighting in standing and on the ground. A variety of techniques makes it a versatile and attractive sport," Santiago Acosta said.