Savely TIMOFEEV: "The development of SAMBO in Australia is a challenge that I accept"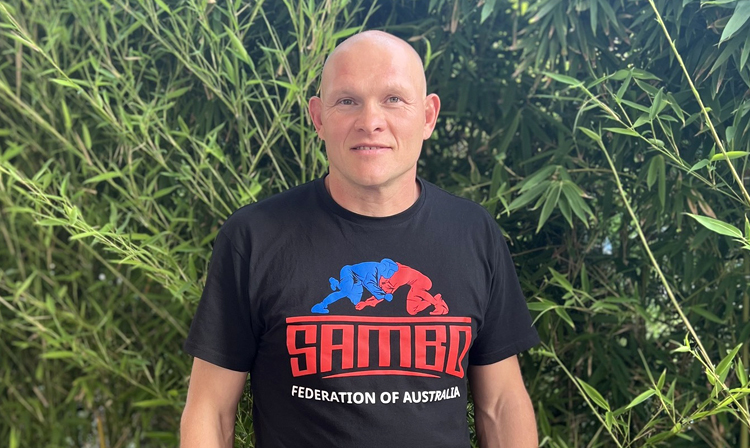 In an interview for the FIAS website, the President of the Australian SAMBO Federation, Savely Timofeev, spoke about the peculiarities of SAMBO promotion in the Pacific region, the attractiveness of the old school, and the locals' fatigue from "Hollywood" and fakes in martial arts.
Savely, you are developing SAMBO in Australia. What features do you have to face in your work?
– Today, one of the main problems is the registration of SAMBO as a national sport in Australia. We have already made significant progress in solving formal and legal problems, and have also opened a sufficient number of clubs in more than half of the states of the country. But in terms of the organization of a full-fledged training process, we still face obstacles due to the lack of gyms owned by the federation. As soon as the number of trainees begins to grow, tenants immediately raise the fee, which forces us to close the halls and look for new ones. This circumstance is one of the main reasons preventing us from approaching the systematic training of athletes.
Therefore, our action plan is to open our own sports halls, and in the future, children's and youth sports schools. By the way, we are already working in this direction. For example, our sambist Byron Son, who competed in Sport SAMBO at the Asian Championships in Jounieh, is an accredited coach in Australia. Now he is opening a SAMBO section in one of the private schools, in fact making this sport part of the curriculum for children. This is a good opportunity to open a children's and youth school in the near future. As soon as this first foundation stone is laid, the development of SAMBO in the country will go uphill.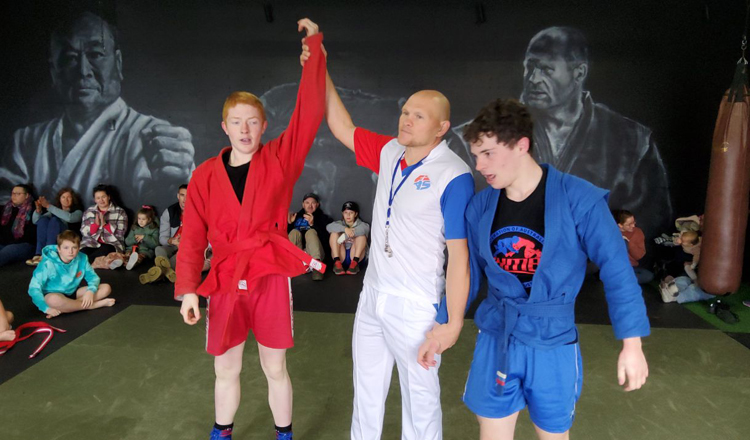 Does the factor of the upcoming Olympics somehow affect the promotion of SAMBO in Australia?
– Of course. The fact that Brisbane will host the Summer Olympic Games in 2032 has a great effect on the motivation of both parents and children. Ten years is a sufficient period, a good margin of time for personnel training. In the case of active work with youth, we have a good chance to grow up truly strong sambists.
The Olympic Games are still ten years away. How have you managed to attract people before?
– This is not an easy task. Currently, the statistics of martial arts clubs are not yet in our favor. So, for example, if I have three SAMBO clubs in Adelaide, then jiu-jitsu has 36 of them, judo has more than 40. But more risky guys come to us, because our approach to training is fundamentally different from other clubs. First of all, this is due to the fact that SAMBO training is not a business for us: we are focused on content, not form. Our training is always hard work, maximum dedication, which not everyone is ready to endure. But those who endure acquire truly invaluable skills, we have a very high quality of human material, we raise strong-willed and technically trained athletes, which attracts the rest.
So it is the old school that attracts people, the whole process of preparation from beginning to end – from teaching methods to certification of trainers. And of course, the lack of "fakeness", tinsel. This is noticed not only by athletes, but also by major promoters interested in organizing large-scale events with the participation of our sambists. By the way, during the few days that I was in Lebanon at the Asian Championships, four clubs got in touch at once, expressing their desire to open regular SAMBO classes.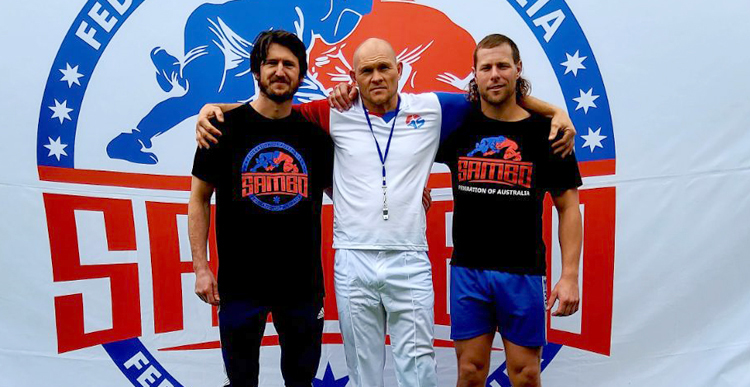 If you try to crystallize the idea, what, in your opinion, is the main point of attraction for those who want to try their hand at SAMBO?
– Old school. People are tired of Hollywood.
That is, people need something that is truly effective and brings results?
– Of course. People are tired of paying money, getting belts, not real skills. In Australia, there are rules according to which a person in order to pass for a black belt must pay money not only for the exam, but also make annual contributions for owning this belt, otherwise he will lose his qualification. Such rules are a business put on stream. "Hollywood" and the business approach prevailing in martial arts are starting to tire people out.
What do athletes who come to SAMBO get?
– Coming to SAMBO, people see a fundamentally different attitude to business. SAMBO is a very strong brotherhood in which the guys help each other, support each other, try to train in such a way as to give real skills. Therefore, the progress of our athletes is evident, at least at the national level. As for the world arena, Australian sambists are not competitive on it yet. But everything is ahead! We have big plans for the end of this year – we intend to take part in the World Youth and Junior Championships in Armenia and the World Championships in Kyrgyzstan, to gain invaluable experience and new useful contacts.
Let's return to competitiveness: at the Congress of the Asian SAMBO Union held in Lebanon, it was decided that then the SAMBO Federations of Australia and New Zealand will become part of the Asian Continental Organization. Will this, in your opinion, be a point of growth?
– Definitely, yes. Asian athletes have a very high level of technical skill, among them there are many champions and prize-winners of the world championships. During a few days in Jounieh, I was able to communicate with representatives of many Asian teams. The guys shared their experience, talked about SAMBO lessons and participation in international competitions. They have a lot to learn.
Last year, FIAS received full recognition from the IOC. How did this affect the attention to this sport from the business community and government institutions?
– Five years ago, when I started actively developing SAMBO in Australia, traveling to different states, meeting with reputable people in the world of sports, everyone smiled and said that nothing like this would happen. SAMBO is a Russian sport, it has no international prospects. Now I see how their opinion and attitude towards our sport is changing. People are becoming more interested in participating, and are already initiating meetings themselves. Among them are large promoters, capable of gathering 2,000 spectators four times a year, where only a ticket to a sporting event in which 20 fights take place per evening costs $60. These are the top managers of the central stadiums in Australia who are interested in popularizing SAMBO and the participation of our athletes in the octagon according to the rules of Combat SAMBO.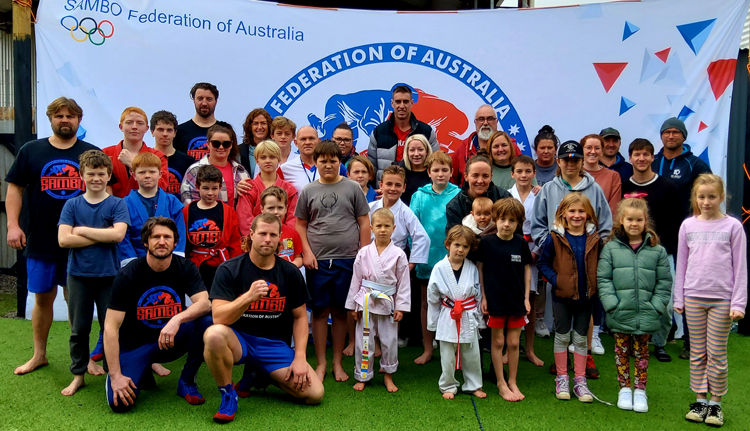 What about state authorities?
– As for the power structures, we, like in any country, have regulations that must be followed. One of the main requirements is that membership in the federation must be at least 1000 people, branches of the federation must be registered in all seven states. If these conditions are met, and if the federation has a registration period of more than three years, then there are formal grounds for applying. After that, you can hope for funding from the state budget.
If the sport is Olympic, as is the case with SAMBO, the mandatory requirements are noticeably simplified. Firstly, there is no need to have 1000 members in the federation, and secondly, the obligation to have branches in all seven states – a majority, that is, four, is sufficient. Also, the requirements for registration of the federation remain – three years. In this case, you can submit an official application and receive the status of a national sport.
And receive funding from the state budget?
– Yes, funding in the form of grants, support for the participation of athletes in competitions, hourly wages for coaches, and most importantly, payment for organizing and holding competitions.
And help with renting the hall?
– Quite right, moreover, the authorities have the opportunity to provide federations with gyms on a preferential basis for organizing the training process. After that, in fact, it only remains to solve the issue of equipping the halls, equipping them with mats and exercise equipment. At the moment, renting halls is the main problem.
Who, in your opinion, is the most outstanding sambist in history?
– I would not like to appear biased, so I will express not so much my opinion as the opinion of the Australians. In the first place is Fedor Emelianenko, in the second is Khabib Nurmagomedov. The whole world knows these sambists, and it is them that many are guided by when making their choice in favor of SAMBO.
Fedor Emelianenko is also an ambassador of the International SAMBO Federation in the world. How big is his personal contribution to the development of SAMBO?
– His personal contribution is enormous. In addition to all sporting achievements, Fedor, in my opinion, is the personification of SAMBO: he is a modest man and a man of action.
What is SAMBO for you?
– SAMBO is my way, and the way of my family. The eldest son recently turned 23, he left for another state – the city of Perth, where he also develops SAMBO.
What will be your next steps to promote SAMBO in Australia? After all, you are taking on a difficult task...
– Indeed, the task is not easy. For me, the development of SAMBO is another challenge that life throws at me. And I accept it.