Sephora CORCHER: "I want to make people's lives calm and safe"
Personalities
3 November 2022
Anton Orlov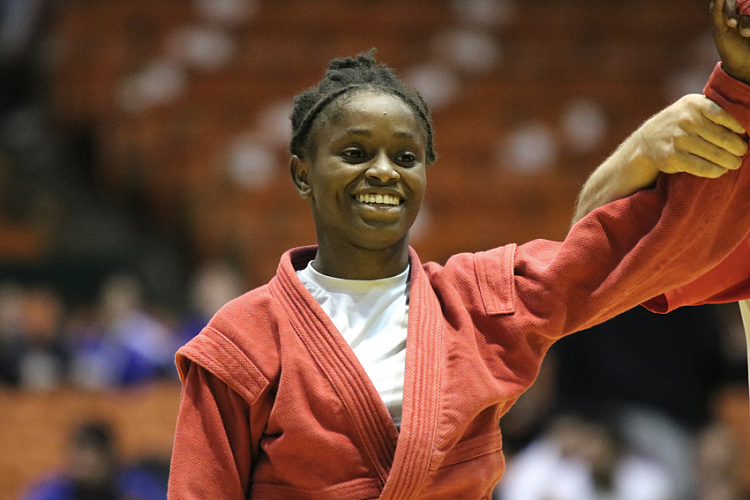 French sambist Sephora Corsher won a gold medal in the 50 kg weight category at the European SAMBO Championships held in Novi Sad (Serbia). In an interview for the FIAS website, she spoke about her path to the gold medal, her career aspirations and the application of SAMBO skills in her profession.
Sephora, you became the European Sambo champion. What do you feel about this?
– It's incredible! I have been practicing SAMBO relatively recently, before that I devoted many years to judo. To be honest, I did not expect that this year I would be able to climb the coveted pedestal.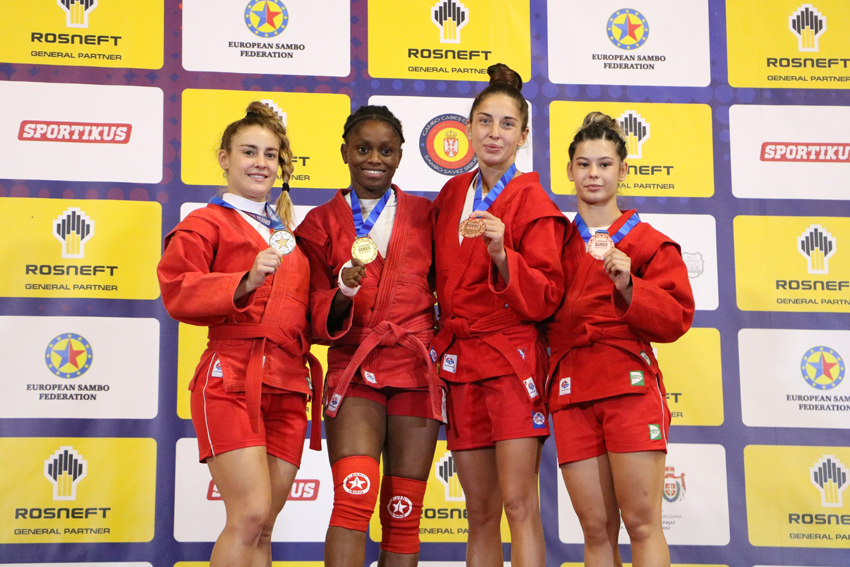 You won three bouts, including over 4-time world champion Maria Molchanova in the semi-finals. Was this fight the most difficult for you?
– Not certainly in that way. For me, all the fights were difficult, because I respect all my rivals. Each fight counts, each requires a spirit and high dedication. You can't underestimate your opponents.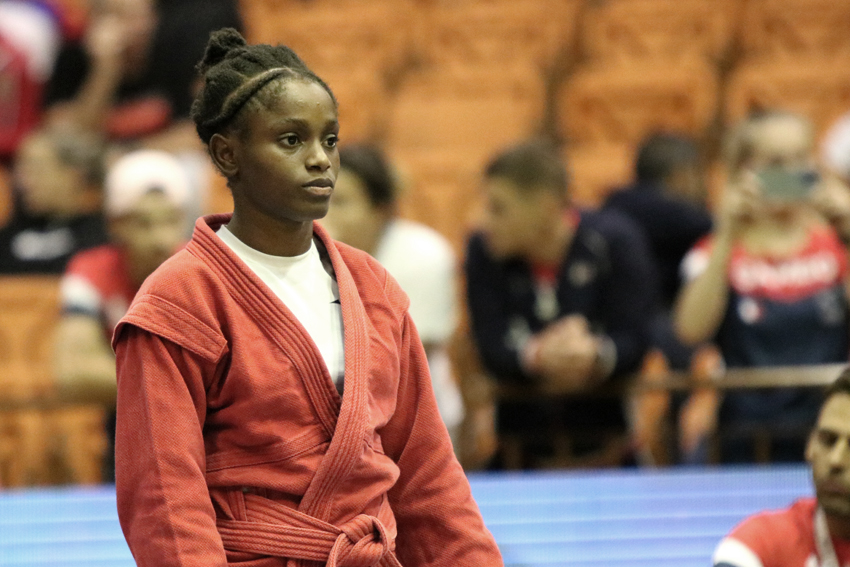 This is your first participation in the European SAMBO Championships and an immediate victory. What's the secret?
– Training, training and more training (laughs).
Why did you choose SAMBO?
– It came out by itself. The coach suggested that I try my hand at SAMBO competitions, since SAMBO and judo have a lot in common. I liked the idea and I said to myself "Why not? With pleasure!".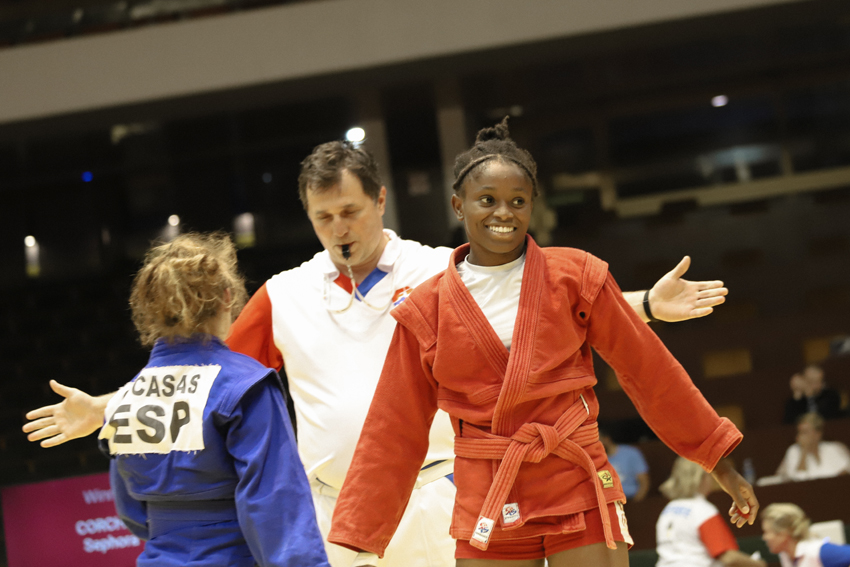 You succeded! What are the next plans?
– I would really like to take part in the World Championships in Bishkek, of course, if such an opportunity presents itself, and I manage to qualify.
Who do you work, if not a secret?
– I'm a police officer.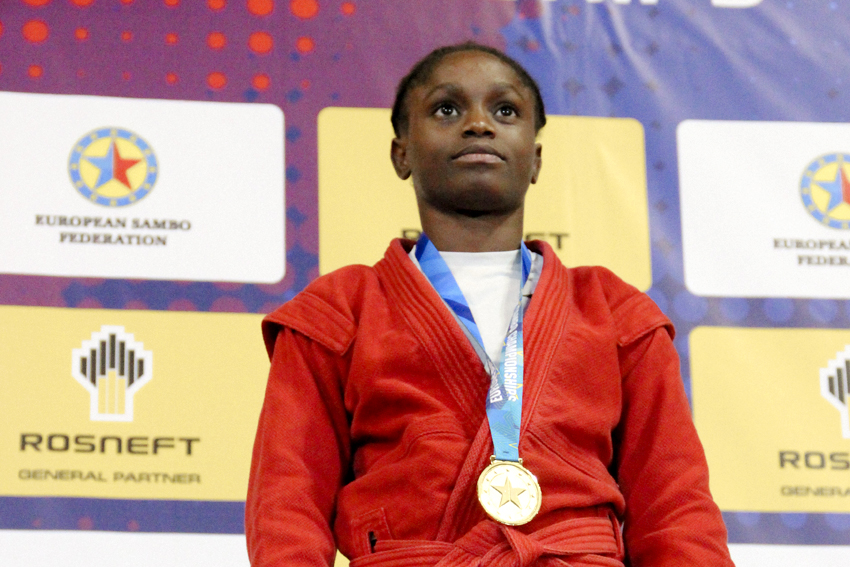 Why did you choose this profession? And have you already used the SAMBO technique in your work?
– Of course, the possession of special self-defense skills is very important, perhaps even the main thing in the work of a policeman. I really want to do my job professionally, to be useful to people, to make their life calm and safe.
[VIDEO] CORCHER Sephora vs CASAS Cristina. Women -50 kg. European SAMBO Championships 2022