Sean MACFADYEN: "Sons Get along Great, but They do Fight for Practice for Real"
Personalities
16 January 2020
Aleksandr Solomahin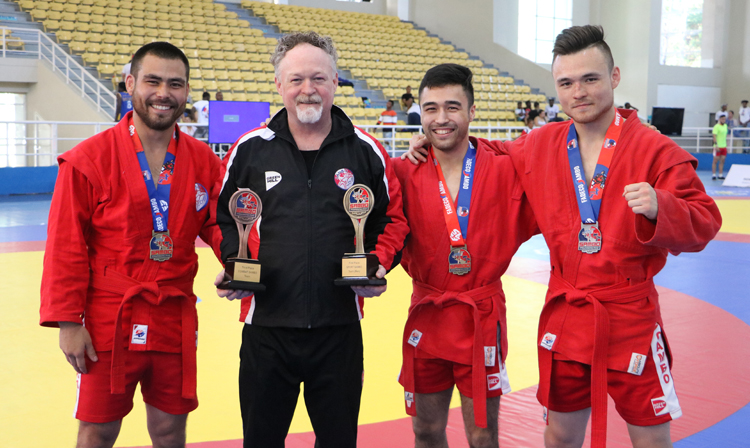 The surname Macfadyen means a lot for Canadian SAMBO. Sean Mcfadyen at one time headed the national federation of this country, and today his three sons, the Macfadyen brothers, successfully represent Canada at International SAMBO Tournaments. Largely thanks to the efforts of Adam, Torin and Liam, the Canadian team won first place at the Pan American Championships in 2019 in the men's team rank, after which the guys showed themselves at several major international tournaments, including the World SAMBO Championships. The head of this sports family, Sean Mcfadyen, spoke about himself, his sons and the development of SAMBO in North America in an interview for the FIAS website.
"The most sophisticated combat sport is SAMBO"
– I started originally in freestyle wrestling and when I was after my schooling I wanted to go and start wrestling again. But they didn't have a very good club in Ottawa, in my city. So from a film about wrestling I knew a high level wrestler in Canada named Ray Takahashi. His family had a judo club. So that was the closest thing I could find to wrestling and then I really loved the judo.
Actually my wife Tina Takahashi was a former World SAMBO Champion in Montreal in the 1988. She was a very good judoka and former Canadian Olympic coach and World University Champion and she did have the opportunity to participate in SAMBO. So I knew a little bit of SAMBO from her and then I had a coach Igor Yakimov that moved to Canada from Russia. He also helped to train me in SAMBO.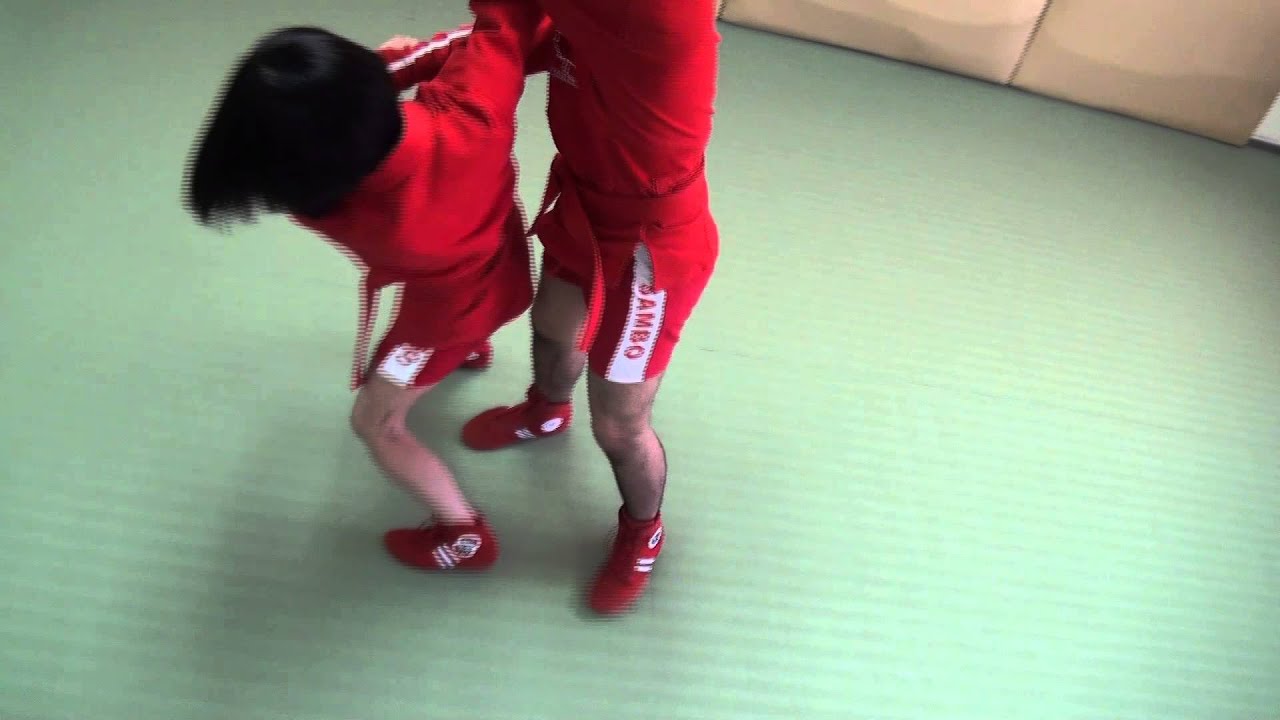 So that's how I started. I trained in judo and then got really interested in SAMBO. Of course we introduced this to our children – my three boys. So they all do judo, wrestling and SAMBO – all the combative sports.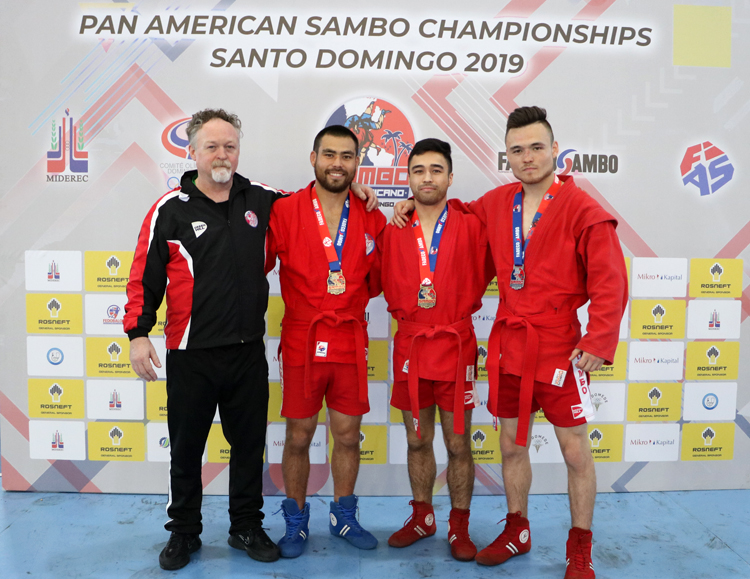 – Now you know all these sports well. Which of them do you prefer more?
– I think the most sophisticated combat sport is SAMBO. It is very technical and it's very difficult, but with the wide range of techniques. In the fact they didn't ban techniques like judo. They've been taking away techniques whereas SAMBO allows basically all of the techniques. No prejudice to gripping, so it's a very open style. I think SAMBO is the most interesting combat sport.
"Even monkeys fall out of trees"
– What do you feel when you see your sons on the mat?
– Certainly winning is nice, it's important, but it's not the be-all and end-all. The most important thing is to participate. If someone feels that they can't win then maybe they're not going to compete. This is the wrong attitude in my opinion.
– And what about your fathers' feelings?
– In this respect it's very nerve-wracking, shattering and difficult. This is a big challenge to maintain your emotions. My son was 20 years of age when he had his first Combat SAMBO tournament. He did very well, but still he has much to learn. I'm hoping if we have hopefully God willing we'll be able to send him to training camp in Russia. I have some dear friends in this country and I know the coaches there.
These guys are fantastic, I love Russian people. They're very welcoming and I have a special place in my heart for them. I've been fortunate to be at the World SAMBO Championships in St. Petersburg in 2013. My eldest son played seventh at this tournament and he got seventh place in Narita, which was a good result. But in reality of course we're well aware of the difference in level. Russian sambists have the highest level and we just don't have that kind of experience. However there's still a chance. My youngest son is 20 and he still has room to grow. And he's getting better all the time so you never know. Even monkeys fall out of trees.
"We would prefer to stay in SAMBO"
– Is it hard to be a coach of your children?
– It is especially hard in other ways. Once they're past twenty of course they listen to me, but sometimes maybe not as much as someone else. But I know how to inspire my sons to fight more emotionally, I know how they think. So in my opinion I do a good job in that respect.
– How do you think, who is the best of them?
– It's very hard to say. My youngest boy is two-time National Junior Champion in Muay Thai. My middle son is a multi-time Judo National Champion and he's also a Pan American Junior Wrestling Champion. And my eldest son is in the national team for wrestling. They won gold and silver medals at the Pan American SAMBO Championships. So they all are very close. But only one is the striker – my youngest. My middle son is probably the most talented, but I think all my sons are very good in SAMBO for our level.
– Are they planning to stay in SAMBO or to go to some other sport?
– We would prefer to stay in SAMBO, however unfortunately we are not quite developed in North America to have enough practice, enough tournaments and enough high-level competitions. This is the difficulty and the challenge we face. We need more international training, more technical training and more opportunity to compete in specialized SAMBO.
– Do your sons quarrel sometimes and fight with each other?
– They don't get into too much trouble so they get along well. My guys trained together and my middle son sustained and broke nose of my youngest son two weeks before the Pan American SAMBO Championships. So brothers get along great, but they do fight for practice for real.
"We must use any chance we can get to tell people about SAMBO"
– How do you find entertainment of SAMBO?
– I like it. I think it's interesting for the public. It has simple rules. I think it's a good approach to help introduce our sport to the public. Last summer we did a Beach SAMBO demonstration in our hometown in Ottawa. That was a good start and I think this year we'll make it even bigger. It happened at the Dragon Boat Festival where they attract a lot of people for racing the boats. They had thousands of people so a lot of people came by. It was good exposure.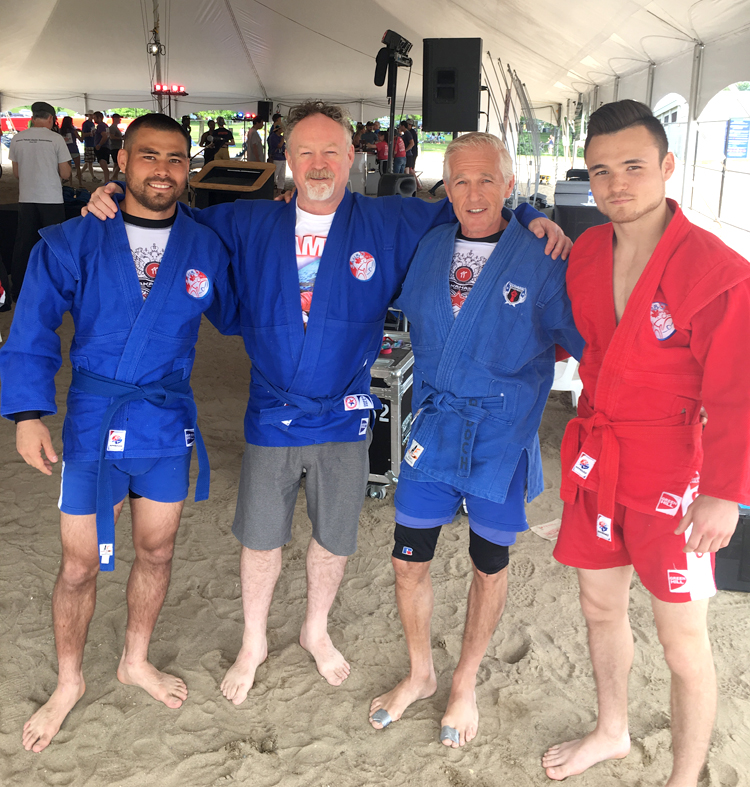 Now I'm hoping with the results that we have on international tournaments we'll get some press in Ottawa and hopefully start promoting more. This promotion is a key. We must use any chance we can get to tell people about SAMBO. This is what we're striving for.
– What problems do you stand with while developing SAMBO in your country?
– In Canada we have to fund everything ourselves. There's no government body to support. So with three sons it gets very expensive to go to different tournaments. And also with the cross training we'll do other tournaments just to prepare for SAMBO. For example we do judo tournaments to get ready for SAMBO tournaments. Although it's in somewhat different we have no choice to get that practice.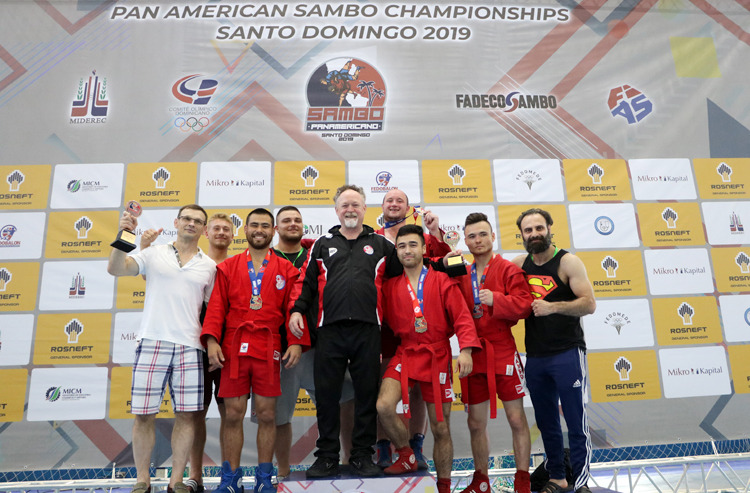 – Do you believe in Olympic future of SAMBO?
– I think it has a good chance, if we can keep this promotion. FIAS is doing a great job. I think we need to get SAMBO more popular in North America especially in the United States, because it has a very big population and it's a very much sport loving place for martial arts. Even where I am we have good fighters. Georgeы St-Pierre from MMA is very famous. It shows that we can produce athletes very often. Of course we need more depth. We don't have the depth like Russia. But I think that it could definitely be in the Olympics. I really hope that it will be. And with the promotion we just have to keep pushing and pushing and maybe one day we will get there.