Sochi will host the 6th International Professional Combat Sambo Tournament
Competitions
18 August 2015
Sergei Grishin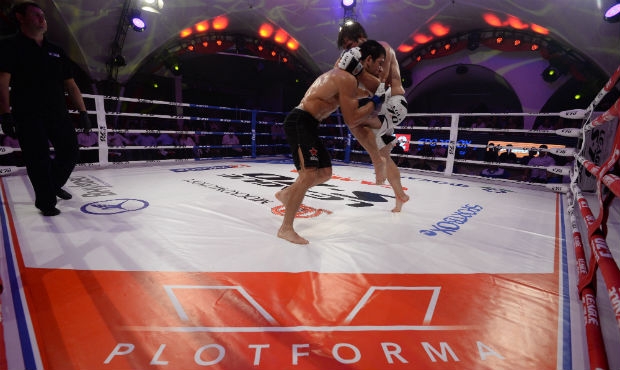 On 29 August, Sochi will host the Plotforma S-70 6th International Professional Combat Sambo Tournament. "The core creative theme in this year's tournament will be Russia's army today. The format involves 10 fights in professional combat Sambo," says the portal of the South region, quoting the organizers.
The central fight of the tournament will be between a light heavyweight world and European champion in combat Sambo from Stary Oskol, 23-year-old Vadim Nemkov, and Brazilian Joaquim Ferreira, who has 19 victories and 9 defeats in mixed tournaments.
Honored guests of the Plotforma S-70 tournament include famous politicians, and stars in the world of show business and sports. The main guest of honor of all five previous tournaments was Russian President Vladimir Putin, who observed fights over recent years with the President of Kazakhstan, Nursultan Nazarbayev, Azerbaijan's President Ilham Aliyev, Armenia's President Serzh Sargsyan, and the prime minister of the Russian Federation, Dmitry Medvedev. The famous masters of martial arts Jean-Claude Van Damme, and Steven Seagal, and famous athletes Aleksandr Ovechkin, Fedor Emelianenko and Aleksandr Povetkin, and champions and prize-winners of the London Olympics in judo, Dynamo hockey team and many others have also attended.