The FIAS Sports Director will Coach BANCA INTESA Clients in Self-Defence Techniques
Кaleidoscope
23 January 2018
Aleksandr Solomahin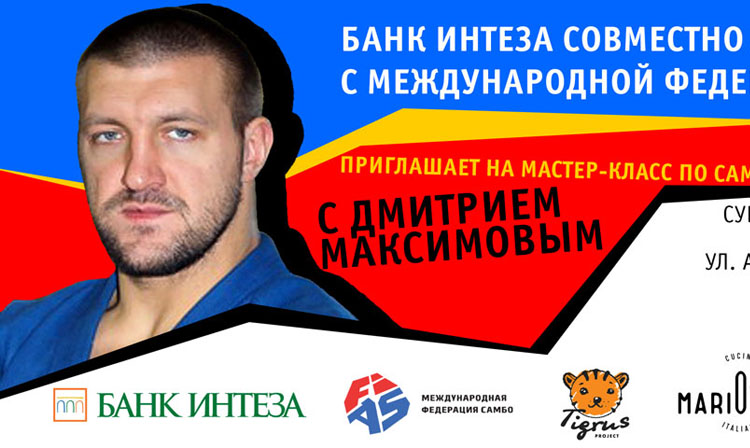 On Saturday, January 27, a master-class in SAMBO for the BANCA INTESA clients will be staged in Moscow. The event will take place at the "SAMBO-70" Sports and Educational Centre. Both adults and children will be able to acquire knowledge and skills of self-defence from Dmitry Maksimov, FIAS Sports Director, an Honoured Master of Sports of Russia, World and Russian SAMBO Champion.
Just to recap, in December, the International Sambo Federation in cooperation with BANCA INTESA JSC had issued an exclusive co-brand debit INTESA SAMBO CARD on special conditions. Those who attend the upcoming master-class will be supplied with all the necessary information on this program and will be able to get their own sambist bank card right on the spot.
The event will be held at the following address: 4B Akademik Vinogradov Str., Moscow. It starts at 12 PM.
The number of invitations is limited. One has to sign up for the event by this phone + 7 (495) 411 79 45 (additional 3038) or by this e-mail event@bancaintesa.ru.
Participants are requested to bring their civil passports and athletic apparel.