Ukrainian Project "Sports For All" In Effect Amid Quarantine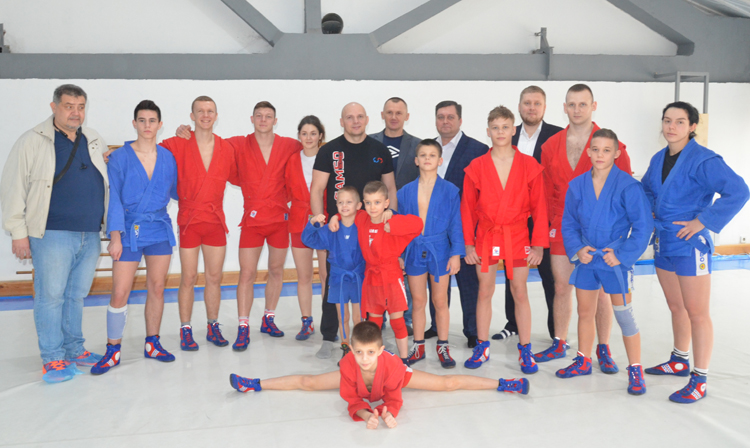 Intended for children in adverse life circumstances, the project "Sports for All" has been effective in Ukraine over a month. Boys and girls got the opportunity to practice SAMBO with their peers. According to the press service of the National SAMBO Federation of Ukraine (NSFU), this program is being successfully implemented even amid the present quarantine.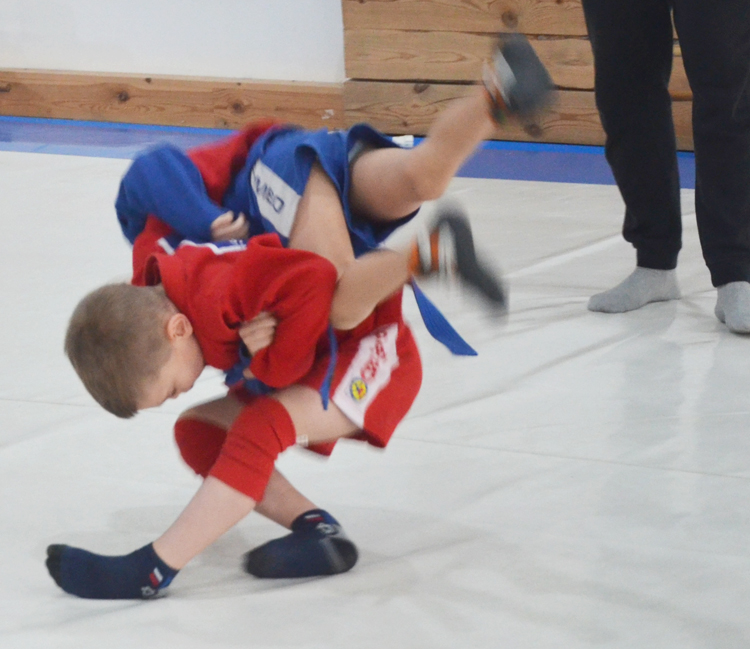 This is far from the first social project implemented by the NSFU. The project's principal objective is to attract various population groups to SAMBO classes, and first of all, the youth. Earlier, the programs "SAMBO to Each and Every School", "Take Your Child Away from the Street", "SAMBO's World to Children" have been launched and are being successfully materialized. Alongside the NSFU, the initiators of the new "Sports for All" project are the Juvenile Police of Ukraine and the Sports Committee of Ukraine.
According to the President of the National SAMBO Federation of Ukraine Vadim Rogach, the official presentation of the project was held on March 6 in Kiev. At its start, the project embraced ten Ukrainian municipalities, namely Kiev, Bucha, Kharkov, Odessa, Kramatorsk, Ternopil, Vinnitsa, Lutsk, Zaporizhzhia, and Kryvyi Rih.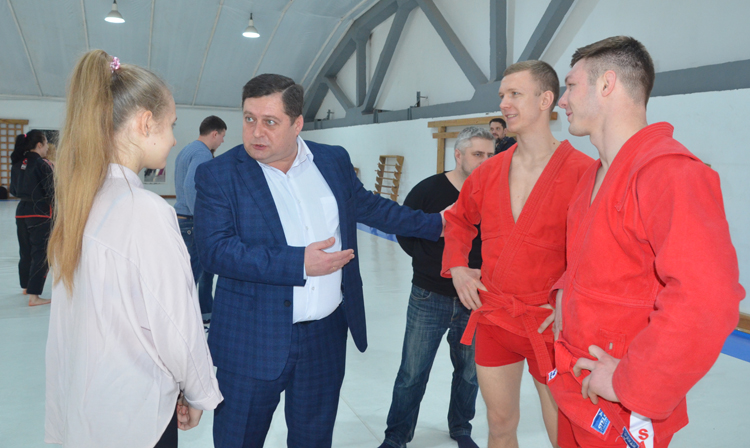 'Along with us, our leading sambists told both the media representatives and the project participants about the "Sports for All" initiative, before they turned to demonstration. Among them were the senior coach of the national combat SAMBO team Sergey Grabovsky, two-time World and European Champion Vladislav Rudnev, World and European medal winner Dmitry Evdoshenko, Masters of Sports Daria Regil and Lisa Chelpanova. From each of the ten municipalities, an instructor and inspector of juvenile police shared the implementation approaches as part of the workshop that they gave. Of course, now we all have to observe the quarantine regulations, nevertheless, no one has given up, we keep in touch with our local experts,' noted Vadim Rogach.
The words of the NSFU President are backed up by Honored Coach of Ukraine from Kramatorsk Igor Matsay:

'The quarantine it is, yet the training goes on as scheduled! Nothing should keep us from the implementation of this socially important program. Moreover, modern technical means allow us to give classes remotely. So in Kramatorsk, the training sessions take place twice a day: at ten in the morning and at four in the afternoon. Thus, the girls who participate in the project earnestly follow the requirements. A special set of exercises has been developed for them. We provide not only physical activities, but my trainees were also given the task to compose verses about SAMBO. Chances are some of them will decide to send their compositions to the contest that is now announced by the National SAMBO Federation of Ukraine. I wish to stress that we constantly communicate with our colleagues from the police, as well as with the federation leadership. I am confident that the virus will not stop us in this righteous deed!'