The oldest historian of combat and sports martial arts of Russia died
Personalities
16 August 2014
Sergei Grishin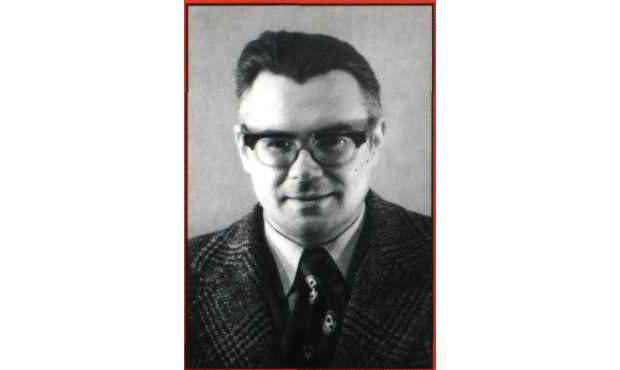 On August 3, 2014, Mikhail Nikolaevich Lukashev (27.12.1926 – 03.08.2014), the oldest historian of combat and sports martial arts of Russia, a man who worked considerably for reconstruction of the history of Russian sports and hand-to-hand fighting, and in particular – the history of SAMBO, died. It is not an overstatement to say that this is a tremendous loss for everybody who appreciates the history of sports in our country.
Mikhail Nikolaevich appeared in my life in the mid-1980s, when I was 11-12 years old. at that time I was fond of combat sport, did judo, and tried to learn the basics of karate, and moreover, following my hang for the history, I gathered information about the great masters, schools and combat systems of the past bit by bit.
The book 10 Thousand Ways To Win (1982) written by Mikhail Nikolaevich (I don't even remember how it appeared in my hands: whether I found it in the library of the garrison Officers' Club, or any of my friends gave it to me to read) had a tremendous impression on me then. I read the 10 Thousand Ways To Win avidly, and copied the most liked in the copybook.
The fascinating book of Mikhail Nikolaevich written in a vivid, lively, "tasty" language captivated me, sparked my interest in the history of combat and sports martial arts even more, largely determined my entire subsequent life journey, which since then and currently has been associated with the study of combat sport and hand-to-hand fighting.
I am sure that 10 Thousand Ways To Win played the same role in the fate of thousands of other boys and girls, because for the period past since its publication, this work of M.N. Lukashev has been read by representatives of several generations, hundreds of thousands of former and current compatriots.
But Mikhail Nikolaevich had other equally fascinating books that also excited and inspired: Glory of the Past Champions (1976), a reference book of all our SAMBO athletes of 80th – SAMBO Genealogy (1986), The Happy Coach..: Essays, Sketches, Interviews (1987), There Were Combat Fights...: Stories About the Unknown Episodes of the Glorious Past of the National Wrestling, Boxing and Stand-Up Fighting (1990)... And yet – dozens of articles, essays that for more than half a century of his journalistic activities, which date back to the 1960s, were published by Mikhail Nikolaevich in dozens of newspapers and magazines, including the most popular and mass sports editions of the USSR – the Soviet Sport Newspaper and the Physical Culture and Sports Magazine.
It may be said without exaggeration that Mikhail Nikolaevich Lukashev is an entire epoch in the study of the history of martial arts, and in particular – sports martial arts and hand-to-hand fighting of our country, in "combat sport" sports journalism. Because it is Lukashev who by his talented pen really spoke to the general reader about the world-famous Shaolin Monastery, and forgotten traditions of hand-to-hand fighting of the medieval Europe for the first time. It is him who first introduced "the canons of Judo" from the master Mifune to the Soviet fans of sports fighting on the Physical Culture and Sports Magazine pages.
M.N. Lukashev also contributed a lot in reconstruction of the true history of SAMBO. It is suffice to say that it was him who returned the name of Victor Afanasyevich Spiridonov from dark oblivion, and he introduced a wide readership with the life and work of Vasily Sergeevich Oshchepkov, having also revealed those pages of his biography related to intelligence work in Japan, which were completely unknown even to the closest pupils of the master. Lukashev's influence on lighting of the history of SAMBO formation is so great that it may be said without exaggeration that until today the vast majority of print and electronic publications on this topic are just more or less successful adaptations of various essays of Mikhail Nikolaevich, unfortunately, often spiced with their own fantasies and fabrications that only defile the topic.
In 2000 I was fortunate enough to meet with M.N. Lukashev and be at his home for the first time. I was lucky enough that, it happened so that Mikhail Nikolaevich was already familiar with me in absentia by my book given him by his son on the history of Ninjutsu, Path of the Invisible, which he praised as first serious Russian work on the medieval Japanese espionage.
Since that time, I became a frequent visitor to his home. During our many-hours-long conversations, and sometimes debates, when I with my young ardor strove to point Mikhail Nikolaevich on individual inaccuracies inherent in his operating conditions (lack of knowledge of oriental languages, unavailability of sources) in respect of certain aspects of the history of the Japanese martial arts, and got him round to my way of thinking, he came out to be a keen and thorough researcher.
Thanks to this communication, I had an opportunity to look into the "creative cuisine" of the researcher. And to find out that the ease in writing which was noted by a reader, was a compensation for a huge work in archives and libraries, perennial searches of witnesses, endless refinements and amendments, hard work on the texts expressed in their rewriting dozens of times to make the idea very clear, and the turn of phrase– ringing and intelligible.
I am happy to have had the opportunity to help Mikhail Nikolaevich to realise his dream – to publish the book Hand-To-Hand Fighting in Russia in the First Half of the Twentieth Century. Systems and Authors (5 volumes) which summarised his research of many years. This book is the result of great work, and I am sure that it will take many years before the book which will be able to surpass the monograph of M.N. Lukashev in the breadth of coverage, accuracy and depth of understanding of the problems, will be published. I take it as a compliment to edit this work and get it as a gift from the author with the friendliest inscription.
The book Hand-To-Hand Fighting in Russia in the First Half of the Twentieth Century. Systems and Authors was published when its author was already in his seventies. But even then, despite this age and illnesses abused him, Mikhail Nikolaevich was not going to leave the pen. Thus, more and more of his articles appeared in the Dodzo Magazine, which I edited till spring of 2005.
Mikhail Nikolaevich dreamt to supplement the main work of his life with new chapters on fighting in the Great Patriotic War, and the chapters on creation of self-defense in Russia as early as in the XIX century, he thought over more and more stories, made more and more sketches...
He worked until the last day of his life and died full of plans for the future, many of which were our common plans...
The outlines of the future joint book on V.A. Spiridonov have already shaped up. The book was supposed to be full of rare archival documents and to reveal the unknown pages of the biography of this indefatigable advocate of self-defense, which M.N. Lukashev didn't want to or didn't see fit to tell in due course time... A separate work on intelligence V.S. Oshchepkov, which had to be based on unique archival materials obtained by Mikhail Nikolaevich in the archive of the Main Intelligence Directorate, was bethought...
Alas! These plans are not destined to be realised, because Mikhail Nikolaevich is no longer with us...
Despite the great difference in age, I think that Mikhail Nikolaevich was my friend, a senior fellow and probably still the only person with whom I could discuss the issues of the history of SAMBO and hand-to-hand fighting in our country that concerned me.
And, of course, he was my Teacher.
He taught me to love my Motherland, its history, culture, native literature. He taught me about literary skills, integrity and thoroughness, full intransigence in search and defending the historical truth. He taught unintentionally, but little by little, by his own example and friendly advice, for which I am sincerely grateful to Mikhail Nikolaevich and the Fate, which gave me the opportunity to communicate with this remarkable man.
In loving memory of dear Mikhail Nikolaevich!
Thank you for everything!
Alexey Gorbylyov