Sambo in Russia and in the World exhibition was opened in the State Duma
Кaleidoscope
14 October 2014
Sergei Grishin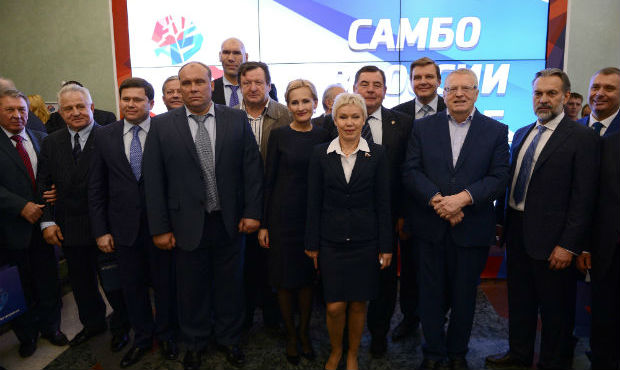 The State Duma is the Lower House of the Federal Assembly, the Russian Parliament, consisting of 450 deputies being elected for four years. Today's convocation of deputies is the sixth one, while the first election of the State Duma of the Russian Federation was held in 1993. And today this place became an opening venue for the Sambo in Russia and in the World exhibition.
The opening of the exhibition was honored with the presence of the FIAS President Vasily Shestakov, the leader of the Liberal Democratic Party of Russia Vladimir Zhirinovsky, the Chairman of the State Duma Committee for Physical Training and Sports Igor Ananskikh, Ambassador of Japan in Russia Chikahito Harada, the First Secretary of Ambassador of Venezuela in Russia Alejandro Daniel Golovko Figueroa, the First Deputy Chairman of the State Duma for Youth Affairs Marat Bariyev, the Director of Moskomsport Aleksey Vorobyev and many others. To learn about the opening read our coverage.
The main showpieces at the Sambo in Russia and in the World exhibition are the photographs allowing to follow the whole history of sambo — a Russian sport which celebrated its 75th anniversary last year. Here you may find the history, the legends, the largest events on the sambo calendar of the International Federation of Sambo, as well as the official and social sides of both Russian and international sambo.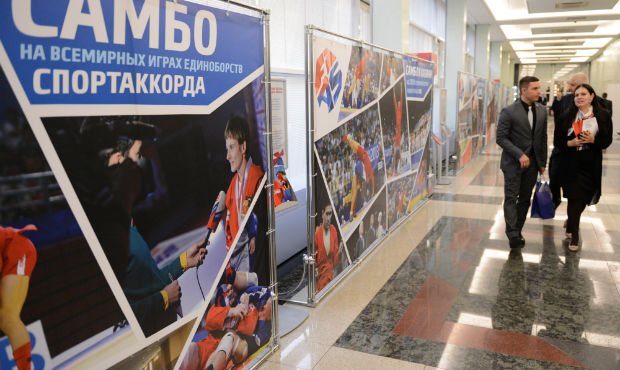 Deputies, public figures and politicians, famous athletes were present at the opening in the State Duma. The Deputy of the State Duma and the Head of the Liberal Democratic Party of Russia Vladimir Zhirinovsky said in his welcome speech, "Sambo is a civil and a very human type of combat which helps to learn self-defiance. For a time I lived in Teply Stan — in Moscow district where the famous Sambo-70 school is located. I often met sambo athletes hurrying to do their training. The school was established in 1970, but I am glad that this sport continues to develop until now and is so successful. It would be very good if more and more people were joining sambo, because it promotes healthy nation and increase of patriotism."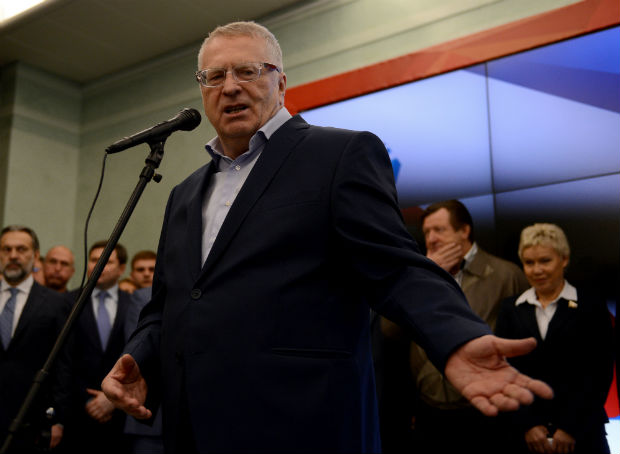 In his welcome speech, the Deputy of the State Duma and the Chairman of the State Duma Committee for Physical Training, Sports and Youth Policy Igor Ananskikh emphasized the international status of Russian combat sport, "Currently sambo actively develops in many states on the entire world's continents, and about 100 countries practice sambo. We all hope that the sambo will be shortly included into the Olympic family, so we will continue to do our utmost to reach this goal. Sambo is first of all a combat sport directed at the victory of mind. That's why I wish to all the present to have this spirit."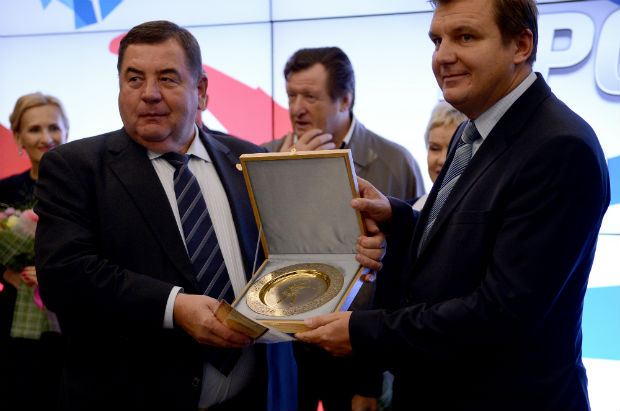 When opening the exhibition, the FIAS President Vasily Shestakov noticed, "Sambo is successfully developing now and strides by leaps and bounds across the planet. Currently there are 84 national federations of sambo in FIAS. I congratulate you all with opening of this exhibition. I would like every visitor to enter into the spirit of sambo and fall in love with it. I also invite you to visit our sambo competitions where everything that you will see today on the photos will come alive with bright and spectacular combats."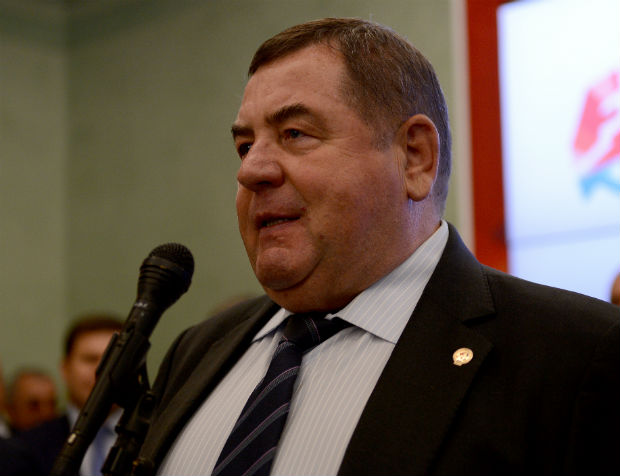 The Ambassador of Japan in Russia Mr. Chikahito Harada mentioned that nowadays sambo rapidly gains popularity in Japan. "There have now appeared a lot of fans of this sport", says Mr. Harada. "And though the national sport of Japan is judo, sambo also has its own history within our country. Japan possesses all the possibilities for sambo development and its current popularity in the country proves it. Among other issues, sambo gives opportunities for friendly ties between our states."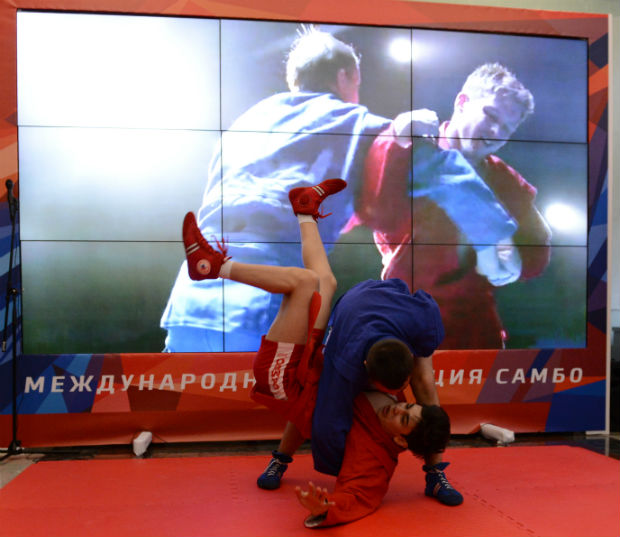 The Ambassador of Japan in Russia is sure that there is going to be a large audience at the World Championship in Narita which will be held in November. "The World Championship is hosted by Japan for the first time, and I have no doubts that this tournament will see many of both honored guests and simple Japanese spectators", emphasized Harada. "I can judge about it by the Russian President's Cup that has already been held twice in Japan."
Flash interview: Veronika Sovetova, ITAR-TASS