The VII International Congress on Sport, People and Health will be held in St. Petersburg
Official
29 July 2015
Sergei Grishin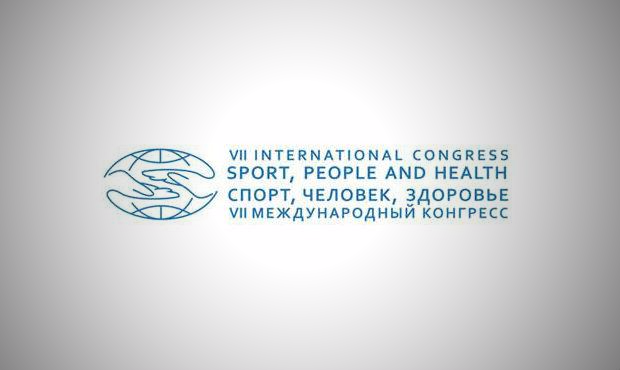 The development of Sambo, like other sports, is impossible without the development of sports science. Leading scientists and experts in the development of modern sports, sports medicine and the social and legal aspects of physical training will meet from 27 to 29 October in St. Petersburg (Russia) to take part in the VII International Scientific Congress on Sport, People and Health.
For three days, experts from different fields will share their experiences, new data and advances in promoting sports for all. The main research area of the Sport for All Congress is innovative projects and best practice in national physical education systems. It's no coincidence that St. Petersburg, a city with rich sports traditions, schools for champions and an outstanding scientific school, has been chosen to host the Congress.
"The experience gained in this field in St. Petersburg in recent years has made it a leading center for introducing new methods and approaches to actively improving the health of the population through physical training and sports," FIAS President Vasily Shestakov, Chairman of the Executive Committee of the International NGO Sport, People and Health for promoting science and sports, said in his welcoming remarks.
The Sport, People and Health Congress was held for the first time in 2003 and has been held regularly every 2 years since then. It's worth noting that in 2013, it was dedicated to the World Sambo Championship being held in St. Petersburg and a celebration of the 75th anniversary of Sambo.
The upcoming meeting in October has several objectives. First, to define the role and place of the Global Sport for All Movement in the life of various population groups, and a modern understanding of the importance of sports in promoting a healthy lifestyle. Second, to assist in integrating the efforts of the international scientific community and government agencies from various countries to meet the challenges of the physical, spiritual and moral development of society. Third, to unite the efforts of international and national organizations in expanding innovative projects and best practice aimed at the harmonious development of personality in systems of physical training, sports, health and education.
Sport for All must promote the development of a modern lifestyle that makes it possible to extend the period of human creative activity. "Sport for All is intended as a unique school for people to work on their health, physical fitness and beauty," Shestakov said.
The full program of events, the topics of the scientific sections, and all other information are available on the official website of the VII International Congress on Sport, People and Health.