Alexander Koksha: "There can be really brazen rivals who can scratch you or hit you"
Personalities
13 May 2016
Sergei Grishin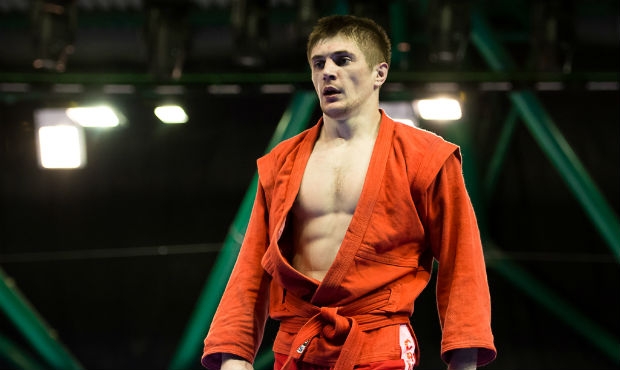 A Belarusian sambo wrestler Alexander Koksha won a bronze in the weight category of up to 68 kg on the first day of the European Sambo Championship 2016 in Kazan. In the battle for third place, he was stronger than the representative of Romania Laszlo Szoke. He told the FIAS's site about the force of the sambo experience, arrogant rivals and recovery after an injury.
"Any medal is important. Of course, I wanted to get to the finals, but there are reasons that prevented me from achieving it. I've been recovering for a long time from an injury and am now quietly gaining back my shape – told the Belarusian sambo wrestler. - In the fight for a bronze I got a serious rival from Romania. I felt at once that he came from judo as he was standing straight and fighting the holds as they do in judo. Good for him! But on my side there is a great sambo experience, so I was able to bring the fight to a victory".
The first who congratulated the sportsman on winning a medal was, of course, his mentor.
"At the end of the bout the coach told me: "Well done!" And all the nuances, all the shortcomings, I think we will discuss during the first practice session. We'll correct our errors and prepare in a new way", - said Alexander.
The athlete's face by the end of all the matches is "decorated" by bruises and abrasions. On his way to the medal, Alexander has had a hard time.
"Yes, there are arrogant rivals: they can scratch and hit. But it is a struggle, it is unpredictable. The main thing to do is not to get seriously injured, and the rest will heal with time", - said Alexander Koksha.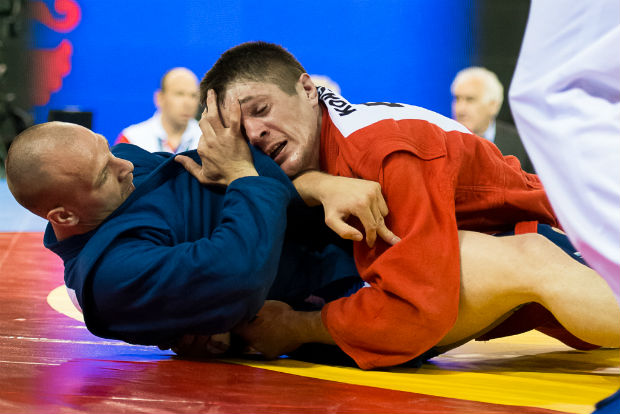 Photo: Directorate for Sports and Social Projects