Ángel DELGADO: "In Costa Rica I was able to return to international SAMBO competition"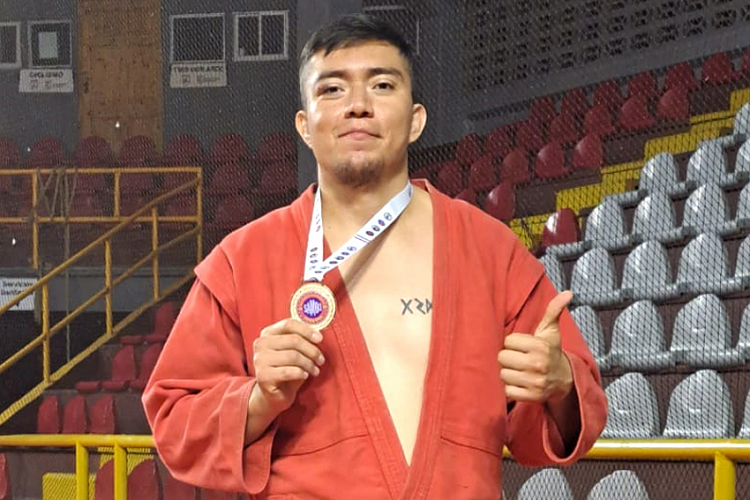 In his daily life, this member of the FIAS Athletes Commission works in the laboratory as a chemical analyst and in his spare time trains the young sambists. Earlier this year, Ángel Delgado became president of the UNAM SAMBO Sports Association, the sports organization of the National Autonomous University of Mexico (UNAM), considered one of the best universities in Mexico and Latin America. Eleven months after undergoing surgery for a cruciate ligament injury and three years after pandemic restrictions, he is back in the global SAMBO arena. Ángel shared his impressions with FIAS website:
"This new experience was great. It is the first time I have travelled to Costa Rica; without a doubt a beautiful country, green and full of life. After three years of absence from competitions, I could greet old friends I had made in past championships. I also met new friends from other countries during the tournament. The rain was recurrent during the afternoon; however, seeing the capital San José and the center of Alajuela was amazing. Separately, I would like to note that local cuisine was delicious, particularly a dish called "Casado".
Regarding my performance this time, I am not satisfied with the result. But looking back on everything I had to go through to compete again, I think it is fair enough. Meanwhile, some compensatory side for me, and one of the essential things was seeing my teammates (UNAM) and the Mexican team competing at a great level.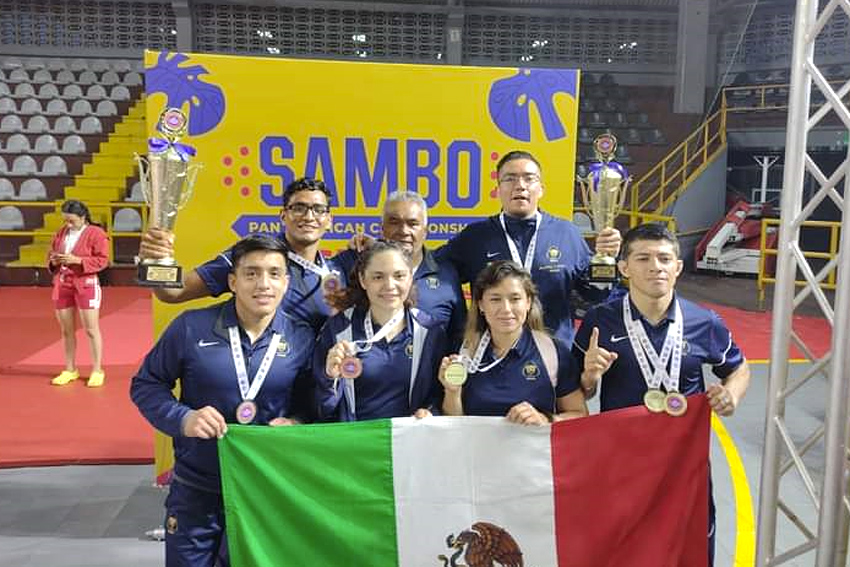 Another significant achievement was achieving the SAMBO Master's certification in 1st grade, which will allow me to continue developing SAMBO in my club and in Mexico with the official endorsement of FIAS. For me, that means a great responsibility, and it also makes me proud since I consider that not everyone can obtain this distinction and pass the exam to achieve certification.
Next year I plan with my club (UNAM) to create new tournaments in the American continent in collaboration with the Mexican Federation of SAMBO (FEMECEAS) to continue with the dissemination and development of SAMBO. Furthermore, attending allowed me to exchange ideas with SAMBO leaders from other countries, whom we will be happy to invite.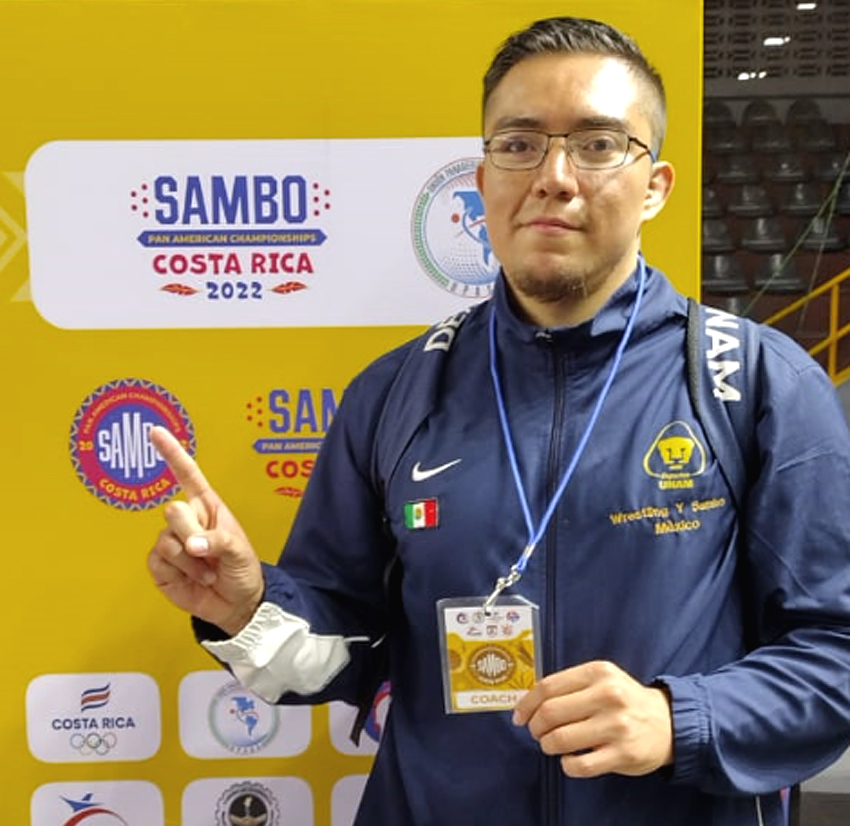 Regardless of the outcome, although it is always important to strive for victory, participating in major international championships is an invaluable and rewarding experience. Therefore, I wish all the sambists of all continents to prepare themselves to give their best in future competitions and climb to the top of the podium", Delgado said.