Edgar JAQUES: "My goal is to perform at the World SAMBO Championships in Bishkek"
Personalities
19 October 2022
Aleksandr Solomahin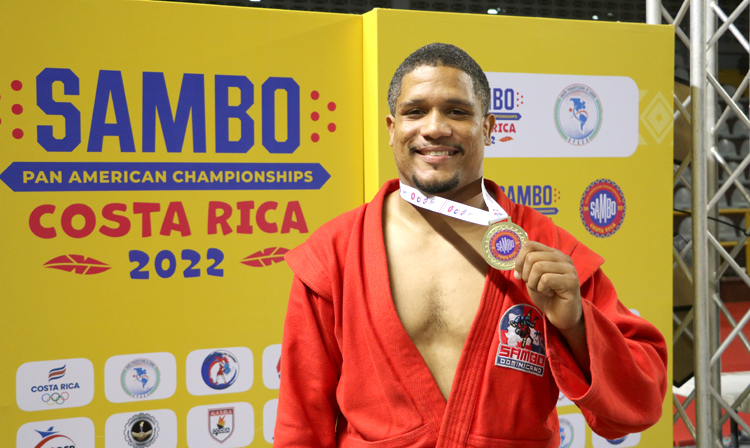 The Pan American SAMBO Championships 2022 turned out to be successful for the Dominican athlete Edgar Jaques. He won medals in two disciplines: "gold" in Combat SAMBO competitions and "silver" in the continental Beach SAMBO tournament. At the award ceremony, Jaques did not hide his emotions, demonstrating that men also cry. And in an interview for the FIAS website, he spoke about his strengths and weaknesses, as well as about dreams that come true.
– This tournament was very important for me, during the competition I learned a lot and studied new things. I met a lot of interesting people from different countries – athletes and coaches. For me, this is really a fundamentally new level of development. It is important to note that this was my first international SAMBO tournament. I used to do freestyle wrestling, Greco-Roman wrestling, but I never represented my country at the world level. And now I have come to SAMBO.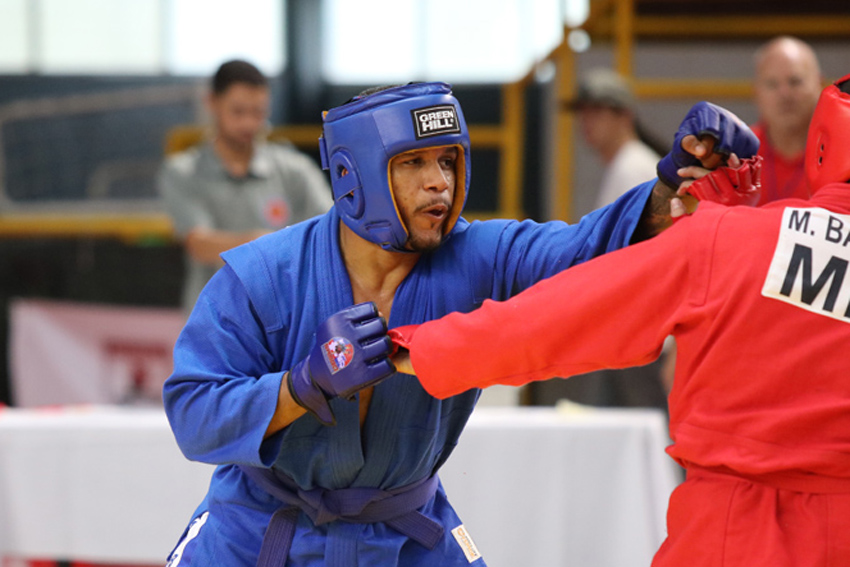 You were engaged in various types of wrestling. Where, in this case, did the striking technique for performing in Combat SAMBO competitions come from?
– My forte is throws and wrestling technique, and strikes are rather a weak side. But I built the tactics of my fights in such a way that the opponents could not find my pain points.
From the outside, it seemed that victory in every fight in the Combat SAMBO tournament was quite easy for you. Is it really true?
– On the one hand, yes, on the other, no. In principle, I confidently passed my opponents, despite the fact that from time to time I missed very unpleasant strikes from them. But as soon as I turned the fight into a wrestling, I immediately felt much more confident and calmer.
When your country's national anthem was played during the awards ceremony, you couldn't hold back your tears. What did you feel at that moment?
– All my life I could only dream that I would participate in a tournament of such a level and represent my country at such a height. And even more so – that thanks to me, the anthem of my country will sound at the continental championship! It was an emotion that spilled out during the awards ceremony. In addition, to many people who did not believe in my victory, I proved that I can still achieve such an incredible result.
You have a signature gesture for celebrating a victory. Where did it come from?
– This is the signature gesture of Rochy RD, a famous musician from the Dominican Republic. Basically, I'm just copying the movements from his video for a song that I really like.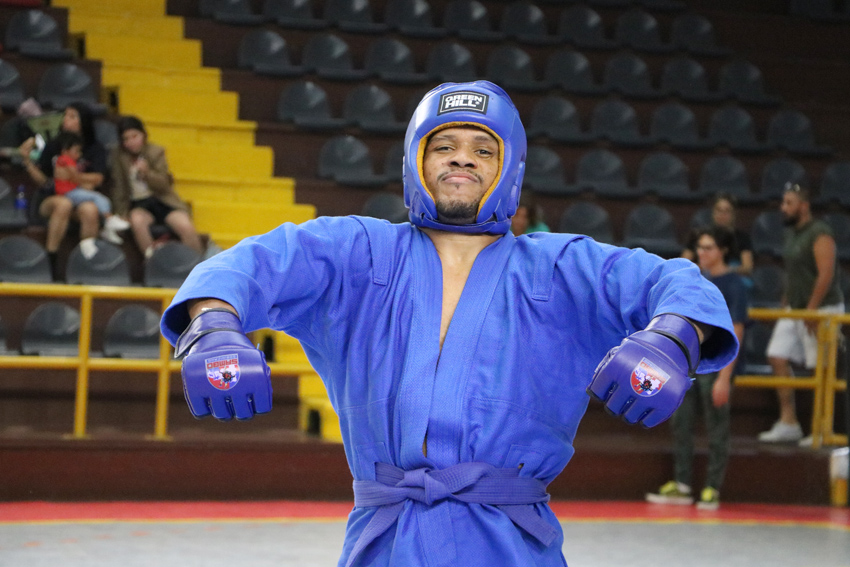 After a successful performance at the Pan American Championships, do you plan to continue performing on the international SAMBO arena?
– Of course, I want to represent the Dominican Republic in SAMBO and I hope that I will be able to compete at the World Championships in Bishkek. This is my main goal for today.