Big Sambo Weekend on Cyprus
Competitions
25 July 2015
Sergei Grishin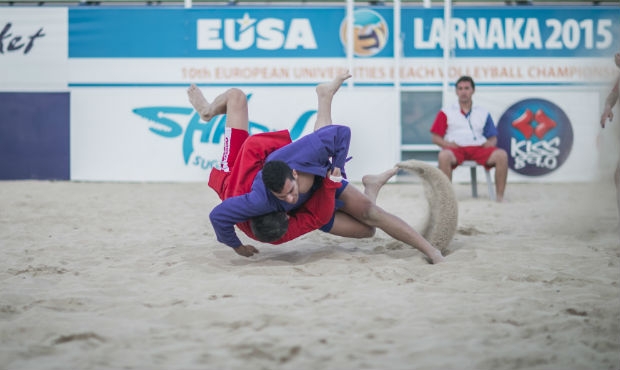 Larnaca, Cyprus, was the site of a major Sambo weekend. This resort city hosted two landmark tournaments at the same time: on July 18, Cyprus's Open Sambo Championship for boys and girls aged 9 to 17 started, and on July 19, there was Cyprus's Open Beach Sambo Championship, the first tournament of its kind. How it turned out it is today's story.
The youth competitions were held in the large, beautiful Kition sports complex. More than 100 athletes competed in different age categories: boys 9–10, 10–12, 13–15 and 15–17 years old, and girls 9–10 and 10–12 years old. According to the organizers, around 200 spectators turned out to watch the competitions.
"We hold this championship once a year. I'd like to recognize the Larnaca city government's meaningful support of our federation. Thanks to this support, we were able to run a very organized tournament," said Marios Andreou, president of the Cyprus Sambo Federation, in an interview with the FIAS site.
The next day, July 19, Cyprus's Sambo wrestlers went to the beach to show off their prowess. The beach Sambo tournament was an open tournament, but the competitions, which were a historic first, did not draw Sambo wrestlers from other countries to the island nation. As a result, the championship was really a national championship, while foreign Sambo wrestlers missed out on the chance to see what they could do at a beach Sambo tournament and try to win prizes.
The competitions were held in 7 weight classes according to the rules of beach Sambo, up to the first successful action in position. There were around 30 competitors, all of whom went all out in order to try to become the first ever-national beach Sambo champion. They were cheered on by spectators sitting in the stands on the sand of Finikoudes Beach.
The results of the Cyprus Beach Sambo Championship are listed here.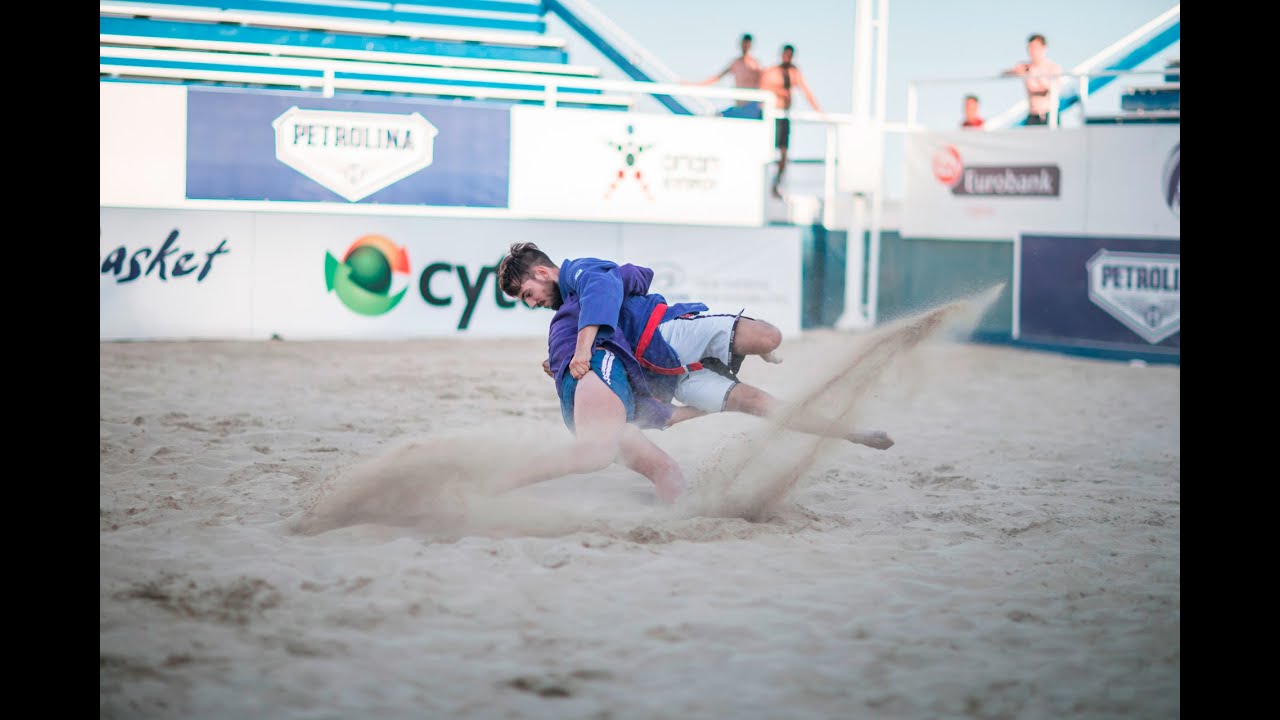 [Photogallery] Beach Sambo Championship at Cyprus