African Sambo Championship-2015 in Casablanca: emotions and impressions of the second day's winners of the continental tournament
Competitions
26 May 2015
Sergei Grishin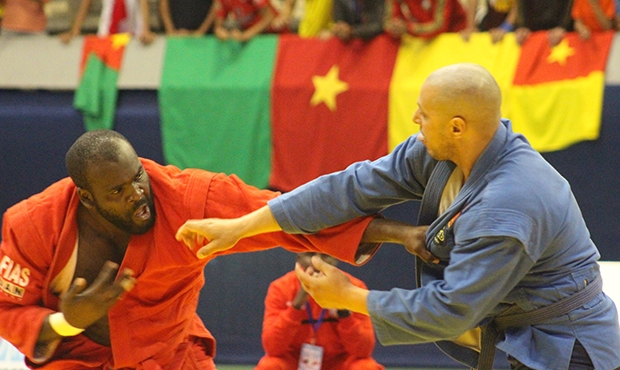 Dzheleh Ngombe Alain Olivier (Cameroon) - 1st place, sports sambo, 90 kg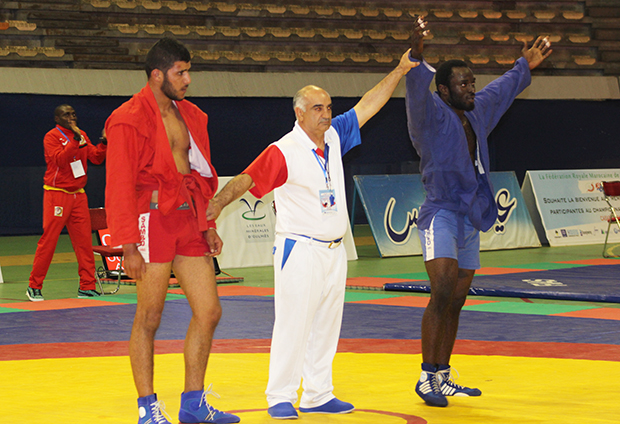 "Last year at home in Cameroon I also won a gold medal. Of course it was easier there having support of the family, relatives and friends. Morocco is also Africa for sure, but it´s a different country, so a victory here is a little different. I can´t say that for me the final battle was some kind of a different story, any fight is difficult, you have to give a 100% of yourself in each one cause it can be the last. I would like to come back here to Morocco in November to participate in the world championship. Soon our supervisors will determine who will represent the national team of Cameroon in this tournament. I would really want to represent my country at the main start of the year."
Hadded Abbes (Tunisia) - 1st place, combat sambo, 62 kg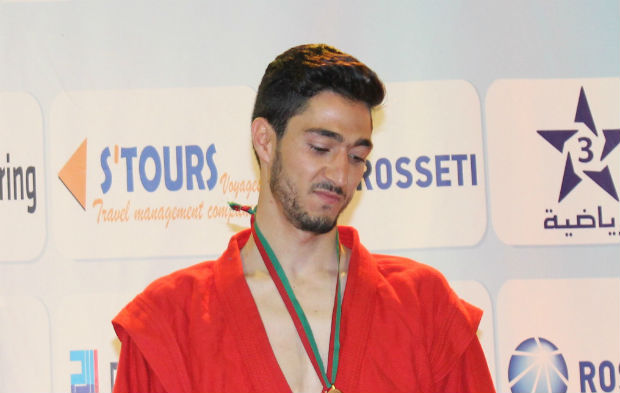 "It so happened that in my weight category of 57 kg there were no members but me, so I fought in a higher category. And still I won being very well prepared, expecting a victory and being confident. I just threw away all the thoughts about the weight class, for me it was not important at all. What will I remember? I made friends with many people; it's always nice in our world of sambo. In November I´m planning to take part in the World Cup and of course I will compete in my own weight class. A lot of work is waiting for me."
Nebie Atieu Severin (Ghana) - 1st place, 60 kg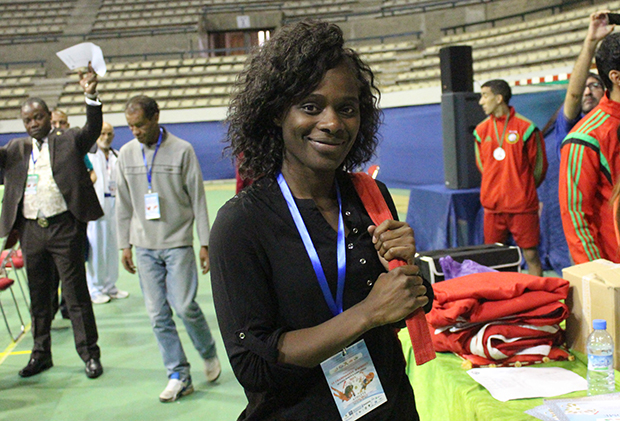 "This is the first time I took part in sambo competitions. I have enough experience in judo and jiu-jitsu so it was not very difficult. Although there are of course some special technical moments, but I was able to adapt to them. I would like to continue performing at sambo tournaments. For me it is a great opportunity to fulfil myself at the national level. The title of the champion of Africa is a good result and I would like to go forward in this direction. Of course, I will need to understand sambo in greatest detail and learn its particularities. I'll be working at it. I don´t have any special point to focus on in this work. It can so happen that when you focus on some part, the other one slips off. Therefore, I will consider this process as a whole and moving forward I will be solving the problems that arise in front of me one by one, both technical and tactical. Talking about other things than sport, I liked it very much in Morocco. Competitions in Africa are always something special and it´s always a pleasure to be part of this celebration."
Vardi Javar (Tunisia) - 1st place, combat sambo, 90 kg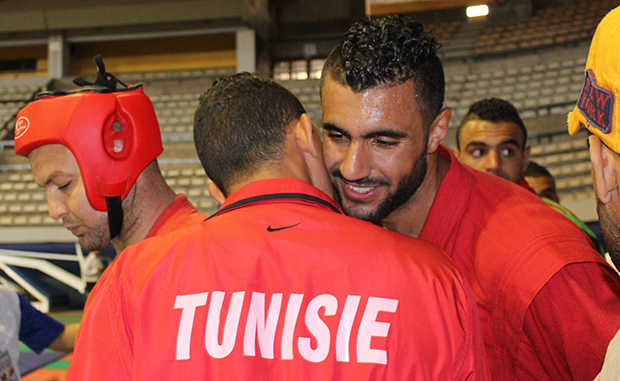 "I rooted very much for my colleagues and seconded for them, too. But for me it´s normal because I´m an unofficial team captain. For me, my team is very important, we are not just friends, we are brothers. I couldn´t watch them quietly. When I see how they fight, it captures me, their energy uplifts me and I can't help it. By supporting them, I also charge on this energy. Talking about myself, in the final match I used both wrestling and throwing technique. I was able to understand the tactical part of the fight. At some point I realized that my opponent is shorter than me, I noticed what techniques he was using, adjusted to him, using counterattacking wrestling techniques. What brought me victory? The work, very hard work, solidarity with my team, supporting each other. As a captain, I am very pleased with the performance of our team here. It is the first time we have such a big team at the African Championship and the performance was very good. You can see for yourself, we have won seven medals, three of them gold."