Royal Style Morocco Sambo Championship
Federations
20 March 2014
Sergei Grishin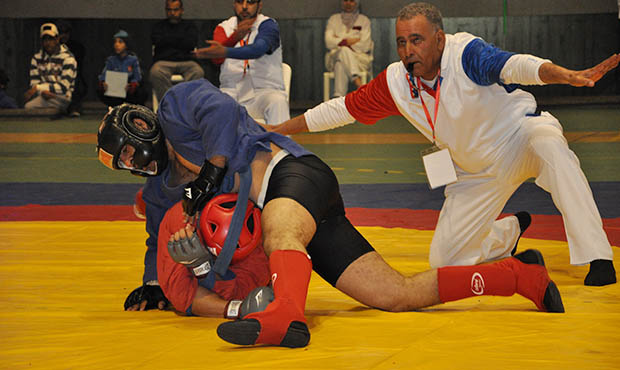 "It was a grand tournament!" This is how the athletes and fans described the Morocco national Sambo championship held in Casablanca on March 16. The competition was attended by 242 Sambo athletes from all regions of the Kingdom, and they fought for the title of the strongest one in the country. The organisers of the tournament reported that a wide audience gathered in the Mohammed V Sports Complex to support the athletes. In response sambo athletes performed great.
"The National Sambo Championship turned into a real sports festival. The audience watched the performance from the very beginning to the last fight, and the athletes tried not to disappoint it, - President of the Royal Moroccan Sambo and Taijitsu Federation Dalil Scully said. - Each Sambo athlete did his best to win the coveted medal, but it was not so easy to do this, since the competition was very serious."
According to the organisers, for the first time in the Morocco Championship the number of the combat Sambo participants was equal to the sports Sambo athletes. The popularity of the sport is growing, so more and more athletes choose Sambo. The Royal Moroccan Sambo and Taijitsu Federation is going to continue to work on the promotion and development of various Sambo disciplines at the national level.
"Athletes from all regions of Morocco took part in the competition. Of course, every athlete did his best. That is why the work of the referees played a very important role, and I want to emphasize that the refereeing was at a high level indeed. Congratulations to all the athletes and I wish them the best results in the following continental and international competitions", - summed up Dalil Scully.