David ALLAKHVERDIEV: "My style is to go forward to victory"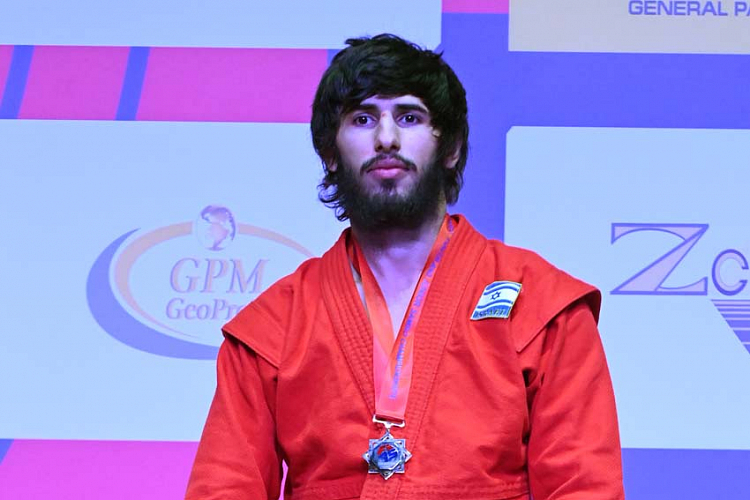 Israeli samboist David Allakhverdiev won gold at the World Youth, Junior and Cadets SAMBO Championships in Yerevan (Armenia) in the up to 88 kg weight category in Combat SAMBO. Immediately after the final bout, David told the FIAS website about his debut in Combat SAMBO, the role of the coach in his success and the historic event in the life of his country.
David, it was a confident and bright finale with an early victory. You managed to complete four technical actions...
– Yes, I went to the mat with the intention to win. At this tournament, I met very worthy and serious opponents, but I managed to reach the final and win the "gold". It was my debut in Combat SAMBO, and it was a success.
Apparently, the opponent made a bet on the striking technique. What tactics did you choose to effectively counter it?
– I try not to choose any specific tactics before the bout. I just go out to fight to the end and win. I try not to plan something in advance, so as not to rearrange during the fight on the mat. But you are right that every athlete has his own style. Mine is to go forward to the victory.
That is, your performance in the final was impromptu?
– Not really. Before the fight, I watched the bouts of Natsalkhan Magomedov and roughly understood how he would act. Of course, I took into account his strengths and weaknesses, and this helped me in the final.
What is the role of a coach in your success?
– My coach Pavel Musin has made a huge contribution to my success, he has invested in me everything that is necessary to win. I want to thank Pavel Grigorievich from the bottom of my heart!
Did the second's tips help you win the fight?
– They did. The second plays a very important role, but at the same time, each samboist goes on the mat and fights with an opponent one on one.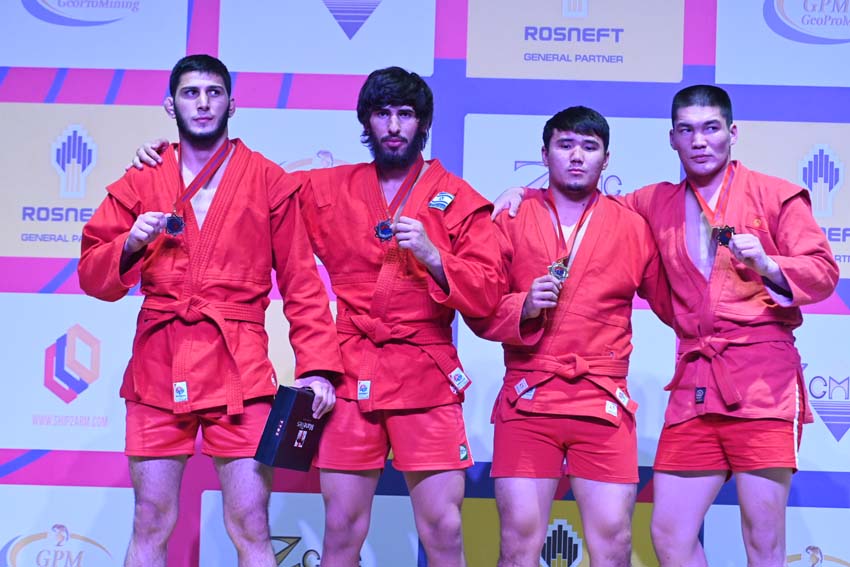 What does this medal mean for you and your country?
– A lot of things. This is my biggest victory! Today I managed to become the first ever world champion in Combat and Sport SAMBO from Israel among men. This is truly a historic day for our country.
What is SAMBO for you?
– SAMBO is the sport that I live by.