FIAS Celebrates Human Rights Day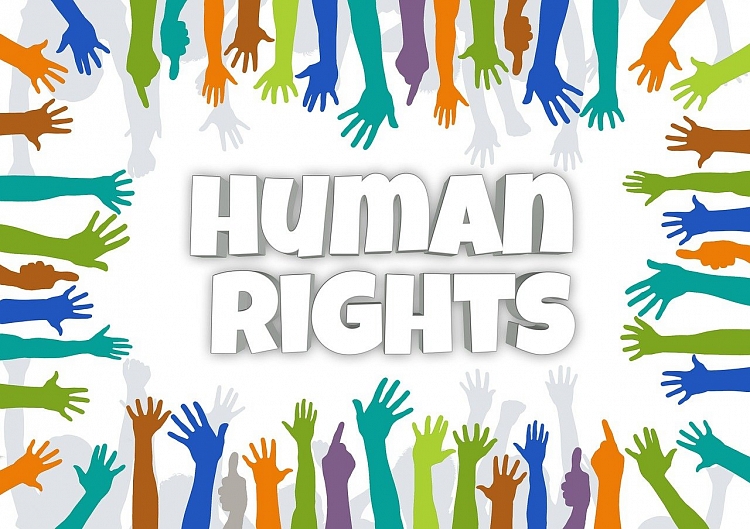 "All humans beings are born free and equal in dignity and rights."
Human Rights Day is observed by the international community every year on 10 December and concluding a 16-day campaign against gender-based violence (starting November 25, International Day for the Elimination of Violence against Women), highlighting the complexity of the situation and the vulnerability of a huge number of people. The formal inception of Human Rights Day dates from 1950, after the UN Assembly passed resolution inviting all States and interested organizations to adopt 10 December of each year as Human Rights Day.
The Universal Declaration of Human Rights sets out a broad range of fundamental rights and freedoms to which all of us are entitled. It guarantees the rights of every individual everywhere, without distinction based on nationality, place of residence, gender, national or ethnic origin, religion, language, or any other status. Available in more than 500 languages, it is the most translated document in the world and inspired more than 60 human rights instruments which together constitute an international standard of human rights.
Human rights are at the heart of the Sustainable Development Goals (SDGs), as in the absence of human dignity we cannot hope to drive sustainable development. Human Rights are driven by progress on all SDGs, and the SDGs are driven by advancements on human rights.
Human rights are fundamental to every person as well as to each organization that takes liability to society, community and rest of the world. The International SAMBO Federation as a main body of a self-defence sport recognises well that each of us should be accountable to protect our bodies, spirits and habitats and to follow the practice of a respectful involvement regardless of race, age, gender, sexual orientation, disability or nationality. Representatives of FIAS regularly take part in seminars, congress and other major events related to human rights. Just recently this year the FIAS CEO Michal Buchel took part as a panellist of a of session about "Sport as a human right, human rights in sports" at UTS World Virtual Youth Festival 2020:
"Human rights provide a framework to sustain the positive impact sport has on society. The Universal Declaration of Human Rights had all countries unite to recognise that all people share fundamental, inalienable rights. Unfortunately, over the last 70 years since its mark, the human rights agenda is losing ground, constraints and there are places where the total denial of human rights still exists" – Mr. Buchel said." Human rights ensure State sovereignty to help societies grow and be resilient, empower women and children, advance development, prevent conflict and ensure an equitable world. The Olympic Movement's obligation and duty is to ensure Human Rights violations do not continue without repercussions, responsibility or without focus and support given towards to these issues."
This year's Human Rights Day theme "Recover Better - Stand Up for Human Rights" relates to the COVID-19 pandemic and focuses on the need to build back better by ensuring Human Rights are central to recovery efforts. Equality and non-discrimination are core requirements for a post-COVID world, as well as an urgent need to promote and protect economic, social and cultural rights. From individuals to governments, from civil society and grassroots communities to the private sector, each has a role to play in building a post-COVID world that should be better for present and future generations.