Georgios Markarian: "My Father Is My Most Important Role Model"
Personalities
17 February 2018
Aleksandr Solomahin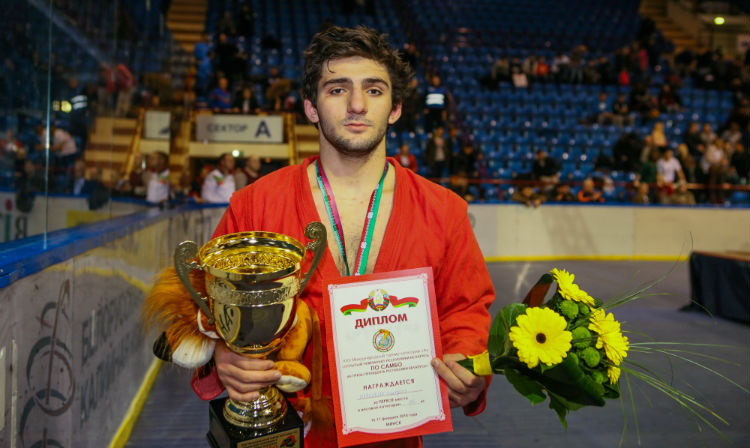 Georgios Markarian (Greece), the winner of the International Sambo Tournament for the Prizes of the President of the Republic of Belarus in sport SAMBO in the under 74 kg weight category among men, shared his impressions in his interview to the FIAS website immediately after the finals.
- It was one of the hardest tournaments in my life and my first adult competition as well. In 2017, I won the World Championships in Novi Sad, and my father, Ashot Markarian, had also won the World Championships there, 20 years ago. Moreover, 20 years ago he, exactly like me now, had won a tournament in Belarus. So I can say I follow in his footsteps, keep a family tradition. My father is a two-time World SAMBO Champion, and also a champion of Europe. My father is my most important role model, I'm trying to be like him and hope that I'll succeed in it.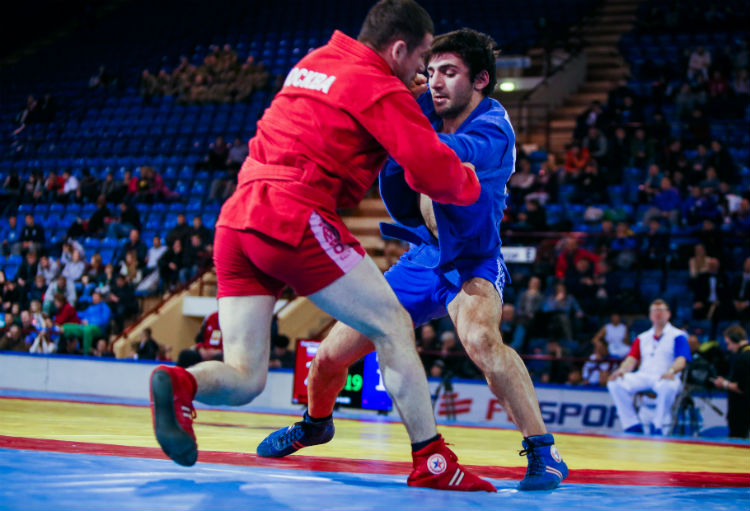 Certainly, first I want to repeat my dad's achievements, and then to outstrip him. Now, I'm gathering my ranking points in order to perform at the European Games in SAMBO, and also to do some judo. My father always supports me, and he's in the stands today. In his presence, I feel ashamed to lose. Honestly, though, I don't enjoy him coming to watch my fights much, it makes the burden of responsibility somewhat heavier, but I couldn't refuse him to come this time. And I was totally right about that.
Although I do my SAMBO training in Russia, I've decided to compete for Greece since my mother is Greek. SAMBO is being developed in Greece, some progress has been made already, and I think that soon we`ll see some top-class Greek athletes. In my first performance in the international arena, I was competing for Russia and won. And when the anthem was played on, I felt a bit different from what I felt next time, when I was competing for Greece. Yet, now I'm getting used to my Greek status.

[VIDEO] Tursunov (RUS) - Markarian (GRE). International Sambo Tournament on the Prizes of the President of the Republic of Belarus 2018