How sambo won a huge popularity in Serbia in a blink of an eye
Federations
8 July 2015
Sergei Grishin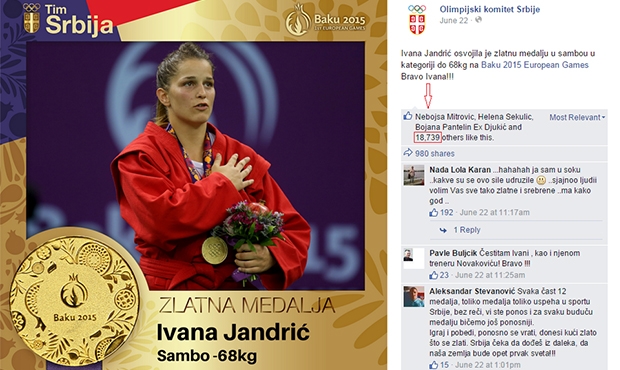 June became a month when a new bright page in the sports history of Serbia was written. The inclusion of sambo in the program of the I European Games in Baku allowed this single combat to flare brightly in this country and around the world. After winning a gold medal in the weight category of up to 68 kg, a 22-year-old Serbian sambist Ivana Yandrich felt the taste of how significant these competitions actually were. Precisely these epithets and metaphors were used by the representatives of the Sambo Federation of Serbia to describe the after-effect from when one of their compatriots became a champion.
The news of Ivana Yandrich's gold medal on the official website and Facebook page of the National Olympic Committee of Serbia has received an incredible amount of "likes" and comments: almost 19 thousand users of the social network clicked the "Like" button. Representatives of the Serbian media didn't stay aside either: more than 50 publications have been devoted to the "golden" sambist. Thus Ivana Yandrich became one of the most popular Serbian athletes among those who participated in European Games.
Thanks to this "gold" Ivana, her coach Veselin Novakovic and the president of the Sambo Federation of Serbia Patrik Drid were invited to an official meeting of athletes with the country's President Tomislav Nikolic. The President congratulated the heroine upon her high achievement and wished her further successes.
"I was so delighted to attend the meeting with the president of Serbia. Together with representatives of other sports played in Baku we have received such a high honor. It's really inspiring!"- shared Ivana her impressions.
"There is no doubt that sambo in Serbia gained momentum in its development as a result of this historic medal of Ivana Yandrich. Just as the world Sambo made a step forward thanks to the excellent performance of athletes in Baku, - said Patrik Drid. - After the phenomenal results Serbian sambo showed at the I European games, Sports Association of Serbia made a request to the Ministry of Youth and Sports to increase investment in the development and promotion of our beloved sport."
It is possible that in the very near future we will see new Serbian sambo stars who will make a name for themselves on the international scene. And for those who want to learn how to succeed right now we are posting a video about how Ivana Yandrich prepared for the I European Games in Baku in 2015.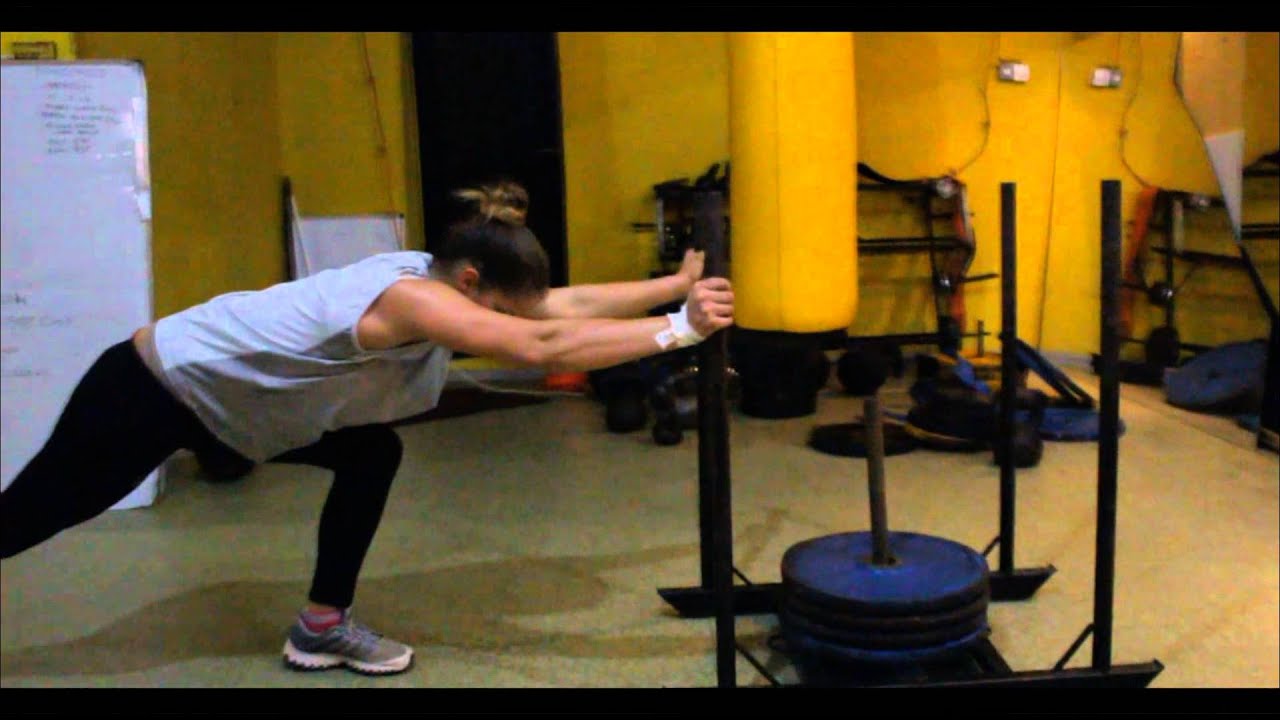 And of course the video of her victory, as well as publications in the media and social networks.