Cameroon: National Team Determined on New FIAS Mat
Federations
1 July 2014
Sergei Grishin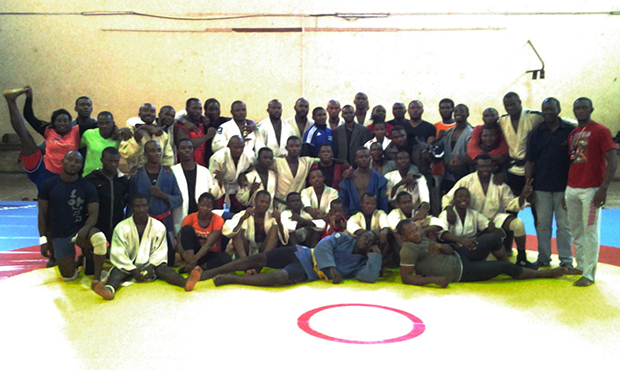 Cameroonian sambo athletes have recently received a new mat from the International Sambo Federation (FIAS). This new mat as well as its twin brother will be used for the 2014 African Sambo Championship. About three months left before the tournament that is held in late September, but the mat has already started its championship history. It served as an arena for the determination of the athletes to represent Cameroon in the upcoming competition.
The 2014 African Sambo Championship is going to be held at the Pale OmniSport multisport complex in Yaounde, where the mat will be in the days of the competition. Now local sambo athletes get used to it in the National Institute of Youth and Sports. They not only practice and get used to the mat to have an additional advantage of the "home field", but also organise seminars. One of such workshops was decisive for determining the national team at the continental championship.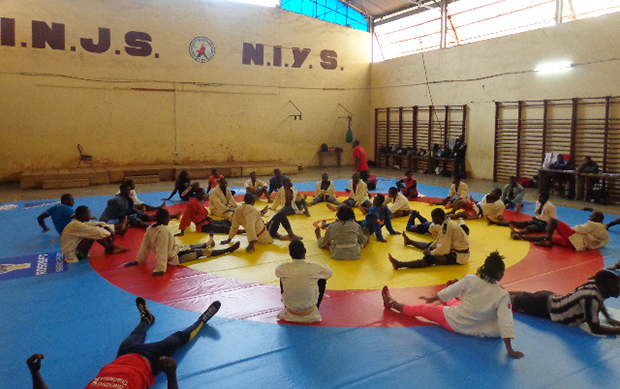 71 sambo athletes from different regions of the country took part in the event. The youngest of them were 17 year-old sportsmen. Under the guidance of their coaches the athletes warmed up, trained and competed in their weight categories. In addition, during the theoretical lessons they have learned a few secret techniques that they will certainly try to use in the official fights. Sambo athletes who had successfully coped with all tasks, got a ticket for the upcoming tournament and will now continue to train hard for the "home" African Championship to be held in Yaounde September 25 to 29. Undoubtedly, each of them will try to demonstrate his maximum in the competition. We will have news about the event in less than three months.