Russian President`s Sambo Cup took place in Japan for the 5th time
Competitions
17 February 2017
Sergei Grishin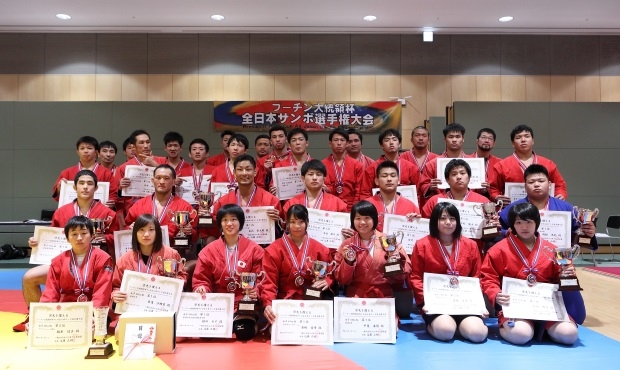 Russian President`s Sambo Cup, which was also Japan`s 43rd Sambo Championship, was held in Tokyo. Nearly 120 athletes competed for the tournament medals in the municipal gymnasium of Sumida on the 12-th of February. The competition was held in sambo sports style among men and women.
As the chairman of the tournament organizing committee, vice-president of Japanese Sambo Federation and member of executive committee of FIAS Nobuyuki Asai said, the Russian President`s Sambo Cup was held in Japan for the 5th time. The competition aroused much interest among the Japanese and Russian media, and, of course, was of great importance for the athletes themselves. This tournament is a qualification for the national team to participate in the major competitions later this year: the Asian Championship in Tashkent, Asian Indoor and Martial Arts Games in Ashkhabad and the World Sambo Championship in Sochi.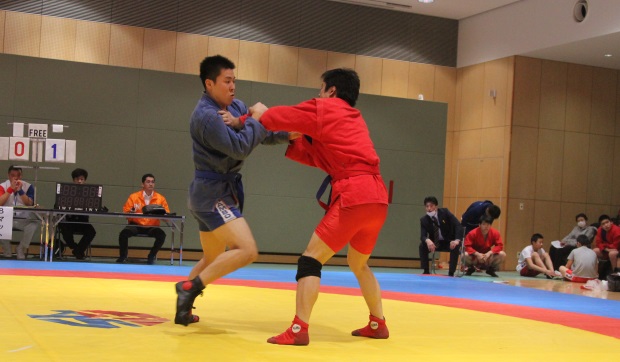 Therefore, it was very important to ensure quality refereeing during the Cup. For this purpose, the night before the competition a discussion group for referees under the supervision of secretary general of Japan Sambo Federation Jun Morita and under the patronage of executive supervisor of FIAS Sergey Tabakov was held. The referees obtained a lot of theoretical knowledge, which was then applied in practice by analyzing controversial points on a video. This way, the skill learned during training were of great use for judges during Russian President`s Sambo Cup. In fact, many referees will take part in an international referee seminar in Moscow, which will be held shortly before Sambo "Kharlampiev Memorial" World Cup.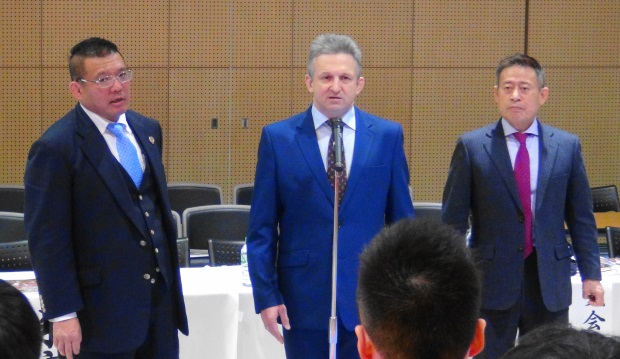 "The tournament was competently organized with the thoroughness and meticulousness that are typical of our Japanese colleagues", Sergey Tabakov told FIAS. "As for the sporting part, we saw a lot of mat wrestling typical of sambo. This suggests that sambo is being developed in Japan and athletes purposefully go in for this particular martial art."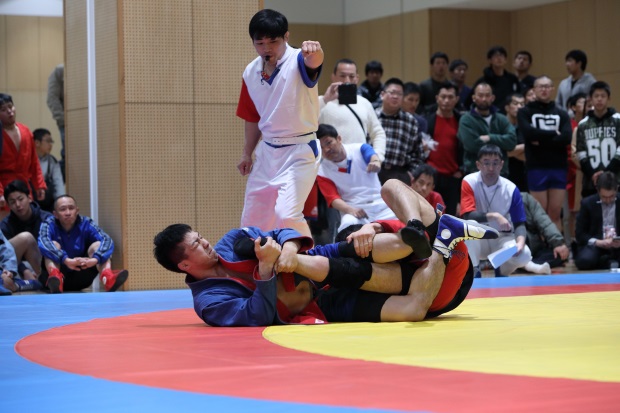 The executive supervisor of FIAS pointed out a few features of sambo in Japan.
"One of the features is that the scorecard is passed from the table of the mat chairman to the table of the scorer by the winner of the match. Every time this involves a whole ritual that is accompanied with bows. The local athletes' pragmatism should not go unmentioned: many of them have a double-sided sambo jacket: red from one side and blue from the other side," Sergey Tabakov explained.

One of the traditions of the Cup is also the appointment of the MVP (most valued participant) among the competitors. This year the MVP title was given to Saori Adachi among women and Dai Aoki among men.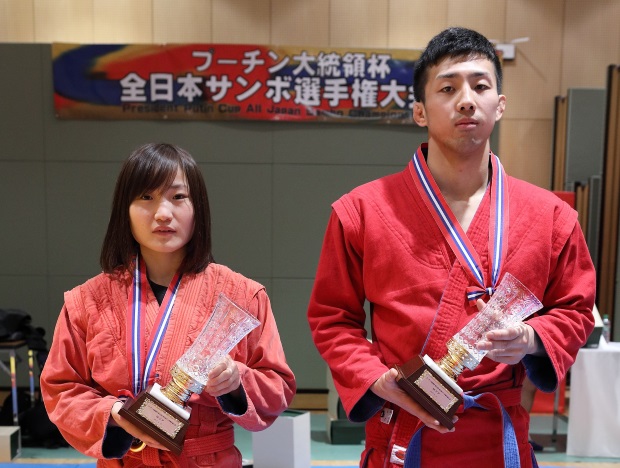 The Results of 2017 Russian President Putin's Cup 43rd All Japan SAMBO Championships
Sumida City Gymnasium, Tokyo
Men
52 kg
1. Kota YAMAMOTO
2. Ryosuke KAWASUMI
3. Motoyasu ONODERA
57 kg
1. Genki BABA
2. Tiki BANNO
3. TAKAHIRO TAKAGI
3. Naoki MORIYA
62 kg 
1. Dai AOKI
2. Taizo TANIGUCHI
3. Ryosuke KOMATSU
3. Natsuki SHIMIZU
68 kg
1. Yoshihisa YAMAZAKI
2. Yasuhiro SUZUKI
3. Shunsuke MUKAI
3. Naoya HAYASHIDA
74 kg
1. Shutaro DEBANA
2. Takehiro YAMASHITA
3. Takafumi IRIE
3. Kengo KAGAWA
82 kg
1. Yuto NAKAMURA
2. Motoki KOBASHIKAWA
3. Shota TAKAGI
3. Koichi NAKAZATO
90 kg
1. Kentaro TAKITA
2. Yosuke SATO
3. Kosho SHIMANO
3. Yoshiyuki KIKUCHI
100 kg
1. Yuta NAKAMURA
2. Sotaro UEDA
3. Izuru TAKEUCHI
3. Kunihiro MUKAI
+100 kg
1. Koki OKABE
2. Takafumi OHASHI
3. Kentaro HAKE
3. Katana NISHIMURA
Women
48 kg
1. Saori ADACHI
2. Yoshiko KUSUMOTO
60 kg
1. Aya UEDA
64 kg
1. Aki HONGO
68 kg
1. Haruka KAI
2. Misato MAKABE
72 kg
1. Yukino KAWAUCHI
Men's MVP
Dai Aoki
Women's MVP
Saori ADACHI