The Russians Rejoice in the Team "Gold", the Mongols are Proud of their Personal Achievements
Competitions
16 July 2019
Aleksandr Solomahin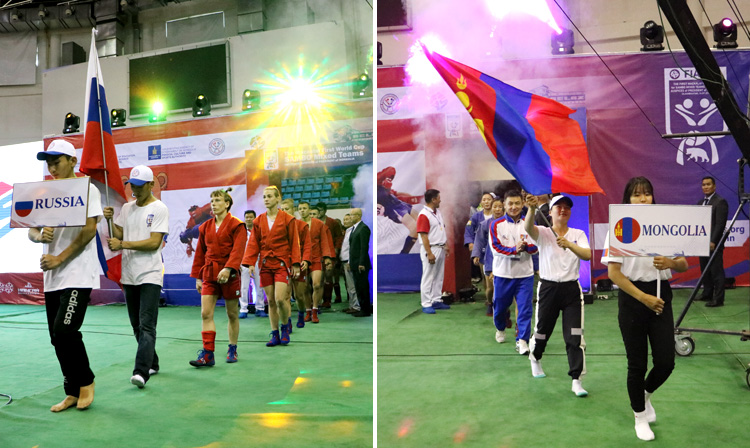 The leaders of the national teams of Russia and Mongolia summed up the World SAMBO Cup among Mixed Teams, which took place on July 14 in Ulaanbaatar. The winners of the tournament were the Russians, who were stronger than the Mongolian squad in the final with a total score of 6: 3 in bouts. The long-term captain of the Russian national SAMBO team, Artyom Osipenko, and one of the strongest sambists of the Mongolian team, Tsog-Ochir Battsetseg, shared their impressions of the tournament with the FIAS website immediately after the final matches.
Artem OSIPENKO: "This is a team spirit, a team game!"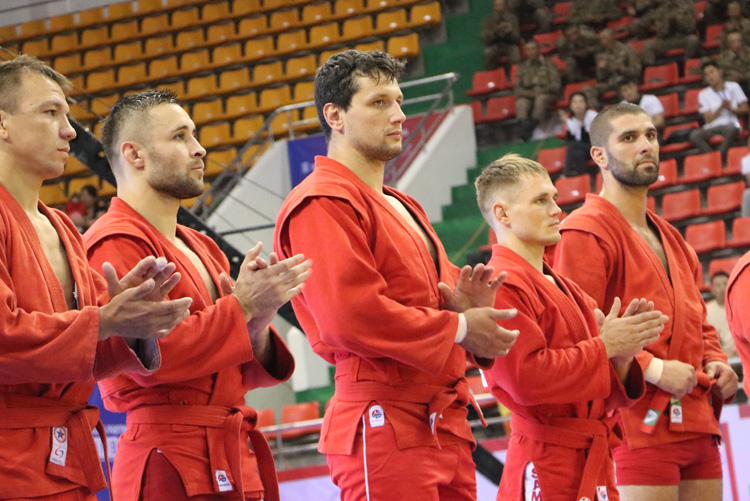 About a long day of wrestling
"Our team was well prepared, so we were able to withstand the whole day of intense wrestling. If one of the athletes did not succeed in something, then I am sure that at home each of us will refine these moments. I hope that the tournament will become traditional and next year the Russian team will show an even more beautiful fight."
About tournament format
"I participated in the "wall-to-wall" team competition several times, but I fought in a tournament in mixed teams for the first time. You get incredible emotions, when girls first compete on the mat, then combat sambists go, then men in Sport SAMBO come, and in the next meeting the order of going to the mat changes. It's really cool!"
On the danger of losing the final
"There are always fears, but we were confident of our victory and knew that if we stumble somewhere, the combat sambists will pull up, if they do not succeed, the girls will do the maximum possible. This is a team spirit, a team game where everyone fights not for himself, but for the whole team."
Tsog-Ochir BATTSTSEG: "I may never have such a chance"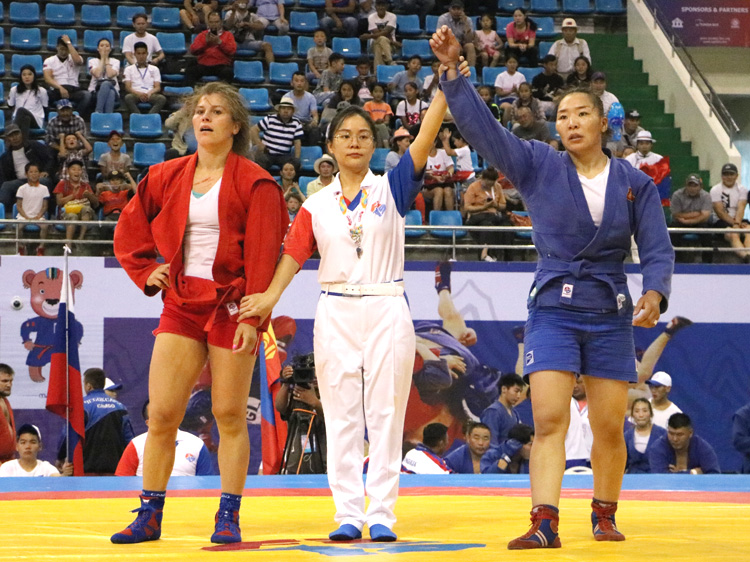 On the fight against Marina Mokhnatkina
"I am very glad that I performed successfully at these competitions. I have dreamed long of competing with Marina Mokhnatkina from the Russian national team, and it happened so that I had the opportunity to meet her twice on the mat during the tournament. I may never have such a chance. I am happy that we wrestled with each other, and I managed to win both times."
About the team "silver"
"Even though our team won only a silver medal, for me it does not really matter. The main thing is that I managed to defeat such a titled and famous rival twice. This is the most important thing for me today."